The 28 best hidden iOS 10 features everyone should know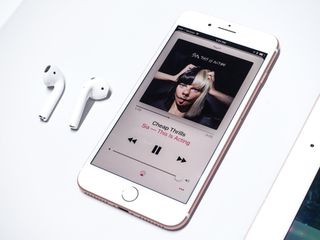 We're not going to take you through a comprehensive tour of iOS 10 here — that's the review's job. Instead, I want to highlight some of my favorite lesser-known features arriving with iOS 10. Some are big, some are small, but they've all been invaluable over my past few months testing the operating system.
System
1. Change your Home button's behavior
Don't like the new Lock screen behavior in iOS 10? You can change it right back in the Settings app.
2. Get rid of all your Notification Center alerts
Trash five days' worth of Instagram notifications by force pressing (or long pressing) on the X on your notifications screen to bring up an alert to clear all notifications.
3. Change the brightness of your flashlight
Don't want to wake your partner, but need to find your keys on the nightstand? Force press on the Flashlight icon in Control Center to access three new options: Low Light, Medium Light, or Bright Light.
4. Magnify your surroundings
If you've ever wanted to use your iPhone as a magnifying glass, the Accessibility options in iOS 10 will make your day: The new Magnifier setting in Accessibility turns your iPhone camera into a giant magnifying glass with a super-zoom, flashlight, brightness and contrast filter, and more.
Messages
5. Pinch-to-zoom stickers to make them bigger (or smaller)
After you've peeled a sticker off and are getting ready to send it on its merry way, you can add a second finger to pinch-to-zoom in or out on the sticker — this will make it bigger or smaller on your message.
6. Use stickers to replace emoji (or people's heads)
More of a troll than a true hidden feature, you can place stickers atop almost anything — including images and emoji! It's a pretty hilarious way to spruce up a Messages conversation.
(And don't forget this handy trick to remove stickers, if you've been pranked.)
7. Messages conversations sort images separately from attachments
If you're in a group chat full of file transfers or you simply want to separate the GIFs from the ZIPs, you can tap the Info button in a Messages conversation and scroll down; your images and attachments are sorted into two different categories.
8. Individual read receipts for each Messages conversation
If you want more fine-grained control than "Everyone can see when I've looked at their messages," you're in luck with iOS 10. The Send Read Receipts button is hidden behind the Info button in any Messages conversation.
9. Turn on Low Quality Image mode to save bandwidth
All those animated stickers and wayward GIFs can bulk up your iMessage archive in a hurry. To save your poor iPhone from stuffing itself full of images, you can turn on Low Quality Image mode in Settings > Messages to reduce sent and received image sizes.
Siri
10. Siri offers suggestive corrections now
Did Siri mishear your dictation to your significant other as "I need a hammer witch" when you meant "I need a ham sandwich?" Rather than manually typing out your correction, you can tap on your spoken phrase in the Siri interface and Siri will automatically provide several alternative guesses as to what it thought you said. This has the added benefit of training Siri to better understand your voice — though you can still always enter manual text correction if your assistant is way off base.
Ask Siri to take a selfie, and you'll be instantly whisked away to the front-facing camera. Whee!
Maps
If your car has Bluetooth or CarPlay, Maps can automatically display it on a map, along with when you last turned the car off and space for notes and a photo of your garage level, if you're the kind who forgets such things. (I am.)
You can also ask Siri "Where's my car?" if you want a quick and precise location, and even get directions to it.
13. Don't take me on the ferry
If you frequently use public transportation but would prefer Maps didn't show you options you never take, you can customize Transit to ignore routes on buses, trains, ferries, or commuter rail.
14. Quickly share your location
You can send friends your whereabouts faster than a speeding bullet by either pressing firmly on the Maps icon to trigger 3D Touch or by tapping on your GPS locator inside Maps itself. (Tapping on the blue GPS locator is also handy if you need your current longitude and latitude for any geocaching hunts.)
Mail
15. Sort your inbox to frequently used mailboxes
If you have the Move option selected as your Swipe Left gesture in Settings > Mail, you'll get an additional shortcut thanks to iOS 10's machine learning: After filing a few messages, Mail will start to offer suggestions on where you should file the message (i.e. "Coupons and Bills") rather than making you select the same option repeatedly.
16. Enable complete threads
Mail has had message threads for awhile, but iOS 10 brings a Settings option for Complete Threads: It lets you view every message in the thread — your sent emails included — and you can even sort by newest at the top or bottom, to your personal preference.
17. Automatically unsubscribe from mailing lists
As part of its proactive suggestions, iOS 10 attempts to identify subscription emails, and will present you with a banner that you can tap to automatically unsubscribe from that list if you'd rather not be on it any longer. Sayonara, searching through fine print!
Safari
18. Quickly close all tabs
Want to clear everything currently open in your browser in a hurry? Tap and hold on the Pages button in Safari, and you'll get an option to close all your tabs at once. (Note that this won't clear your history — you'll have to go into the Bookmarks section for that.)
19. View (and delete) individual website data
Want to get rid of a specific tracking cookie or bit of web data? If you poke into Settings > Safari > Advanced, you can view and delete individual website data groupings.
Camera & Photos
20. Third-party apps support shooting and editing in Raw format
For professional photographers or people who like post-processing their images, this is a big deal. I'll let Ben Rice McCarthy explain further.
21. Use Markup on your Photos
The Photos app now supports Mail's Markup extension, allowing you to draw on your screenshots or images, add callouts, and more. And it's all non-destructive, so if you don't like what you've done, you can erase it and start from scratch.
Music
22. Groove out to your Favorites Mix
With iOS 10 and Apple Music, Apple has introduced a customized weekly playlist of new music, based on what you listen to and enjoy. Your Favorites Mix is updated every Friday and (in my experience) contains a wide variety of styles and artists, all of which flow together very nicely. You can even save the playlist to your local collection if you enjoy it.
23. Scroll up inside the mini-player to access Lyrics and Up Next
Lyrics are new to Music in iOS 10, while Up Next has moved into a more prominent spot, but both can be hard to discover naturally. With the miniplayer fully open, just swipe up to view (or hide) lyrics, along with your upcoming song queue.
24. Optimize your music storage (or don't!)
Previous to iOS 10, Apple would automatically try to manage the size of your local music collection to prevent you from stuffing your iPhone — sometimes with disastrous consequences, if you ended up in a place that lacked the internet.
iOS 10 has changed all that, making Optimize Storage a conscious choice on the user's part: You can either let Apple manage your local collection, or you can keep everything you download and manage it yourself. Your choice.
Miscellaneous
25. Save your voicemail messages
Whether you've gotten valuable information in your voicemail or just want to replay a sweet message from a family member, iOS 10 will let you save your voicemail messages via the Share button.
Short of coming into your house and forcing you to go to bed at a certain hour – Apple can't magically solve your sleep problems – but the company can at least try to aid in your effort to get better sleep. Clock's new Bedtime feature coordinates your normal alarm wakeup time with helpful alerts and reminders pre-bedtime to get you to unwind and go to sleep on time.
iPad improvements
27. Switch the left pane in Split View with Spotlight
If you have a Smart Connector or Bluetooth keyboard connected to your iPad, you can trigger Spotlight (Command-Space) from anywhere — even when you're in Split View! As such, it lets you launch any app into the left pane, even if it's not in your recently used apps (Command-Tab).
28. Give your hardware and software keyboards different settings
Autocorrect and auto-capitalization is great when you're typing on a software keyboard, but can turn into a huge pain when you're using something more reliable. With iOS 10, though, you can choose different settings for each keyboard option — no more random capitalized words for your Bluetooth or Smart Connector keyboard!
Your favorites?
What's your favorite hidden iOS 10 tip? Let me know!
Master your iPhone in minutes
iMore offers spot-on advice and guidance from our team of experts, with decades of Apple device experience to lean on. Learn more with iMore!
Serenity was formerly the Managing Editor at iMore, and now works for Apple. She's been talking, writing about, and tinkering with Apple products since she was old enough to double-click. In her spare time, she sketches, sings, and in her secret superhero life, plays roller derby. Follow her on Twitter @settern.