Get 2TB of cloud storage for only $29!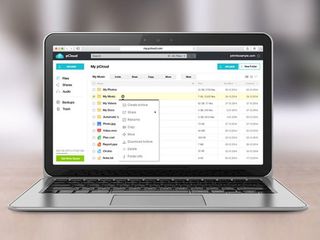 Many people store tons of information in the cloud. Easy access from just about anywhere is key for us these days, but it can get costly, and people have different services for different files. Wouldn't it be nice to bring them all to one place, and not have it break the bank?
Save on this great cloud storage option now!
Learn More
Meet pCloud premium cloud storage an easy way to sync up to 2TB of information in the cloud for easy access. That's right, no hunting down the files locally or being unable to access that important document when you aren't home.
With it you'll get:
Get 2TB of cloud storage & 2TB of download link traffic without taking up any space on your computer
Download & upload links fast & invite users to shared folders for easy collaboration
Enjoy high-level security w/ a 256-bit TLS/SSL connection
Boot up auto upload from your iOS or Android camera to get photos on the cloud fast
Sync your data across multiple devices automatically & w/ any folder
Access content of unlimited size w/ built-in video & player & HD video streaming
Backup your files from Dropbox, Facebook, Instagram, & OneDrive
Stream audio & video on all your devices w/ pCloud's built-in media players
Access on multiple devices, from PC & Mac, tablet, smartphone, & more
Don't miss one of 2018's best deals!
Learn More
Priced at just $29.99 for a 1-year subscription, this seems almost too good to be true. You won't need to pay more fees yearly, or worry about remembering to renew, it's good after the first purchase. With the ability to sync across multiple devices, stream audio and video and more, you'll want to check this out if you keep anything in the cloud.
Don't get forced to pay yearly fees or nearly $500 for this 1-year license by missing this deal, and instead be sure to act quick and get it for yourself now!
Thank you for signing up to iMore. You will receive a verification email shortly.
There was a problem. Please refresh the page and try again.