AirPods Pro vs. Belkin Soundform Freedom True Wireless Earbuds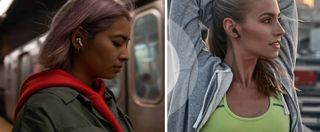 (Image credit: iMore)
All the latest

One of the best noise-canceling earbuds on the market, the Airpods Pro offer a range of high-end features, like ANC and Apple's smart H1 chip. Although these earbuds come with a high price tag, they offer great sound quality along with some impressive bells and whistles for the price.
For
Active noise cancellation and Transparency mode
H1 chip with all its smart functionality
Intuitive controls
Excellent sound quality
Against
Expensive
Bass definition is weak
Belkin Soundform Freedom True Wireless Earbuds
Budget-friendly

Belkin's Soundform Freedom True Wireless Earbuds are not on the same level as AirPods Pro when it comes to added featured like ANC and fancy chipsets. However, they do offer decent sound with a punchy bass, along with crystal clear phone calls. The most attractive offering of these earbuds is probably their reasonable price point.
For
Low price point
Long battery life
Auto-pause and Find My functionality
Excellent environmental noise cancellation for voice calls
Against
No active noise cancellation
Less impressive sound quality
Ever since Apple released the AirPods Pro in 2019, other brands have been trying to produce earphones to compete with them in quality and appearance. The Belkin Soundform Freedom earbuds certainly look a lot like AirPods, especially the white colorway, but they do not match the AirPods in features and price. Let's consider all the specs.
AirPods Pro vs. Belkin Soundform Freedom True Wireless Earbuds: Key differences
Spec by spec, you can see that the AirPods Pro have more bells and whistles than the Belkin Soundform Freedom. The two earphone sets can both charge wirelessly, but that's about where the similarities end.
Swipe to scroll horizontally
| Header Cell - Column 0 | AirPods Pro | Belkin Soundform Freedom |
| --- | --- | --- |
| Type | Wireless Bluetooth Earbuds | Wireless Bluetooth Earbuds |
| Chip | H1 headphone chip | Qualcomm QCC3046 SoC |
| Battery life | 4.5 hours | 8 hours |
| Charging | MagSafe wireless charging | Qi wireless charging |
| Active noise cancellation | Yes | No |
| Ambient noise mode | Yes | No |
| Live Listen | Yes | No |
| Spatial Audio | Yes | Yes |
| Controls | Force touch sensor | Touch |
| Inputs | Lightning | USB-C |
| Colors | White | White, Black |
| Case | MagSafe wireless charging case | Qi wireless charging case |
| Microphones | Dual beamforming microphones | Dual microphones |
| Voice assistant | "Hey Siri" hands-free voice assistant | Touch-activated voice assistant |
Everything from the chipsets and battery life to the controls and inputs are very different between the two models. For example, the Belkin earbuds have a much longer battery life, while the AirPods Pro offer hands-free voice assistant technology. One implements a lightning port, the other implements USB-C. One has an Apple chip, the other a Qualcomm. How do these differences play out during everyday use? Let's start with the general design.
AirPods Pro vs. Belkin Soundform Freedom: AirPods Pro win on intuitive controls
When you consider the exterior designs of the AirPods Pro and the Belkin Soundform Freedom, they are not so different in appearance. Both earbuds feature a long stem with microphones at the lower end (the better to hear you with), and offer several sizes of ear tips for ear canals, large and small. You can see an external microphone on both models, although they serve slightly different purposes. The AirPods Pro implements an outward-facing microphone to improve active noise cancellation, while the Belkin uses it to suppress background noise during phone calls.
Ear tips are necessary for noise cancellation, but they are not comfortable for all users. Fortunately, both of these earbud sets come with several sizes of ear tips. Either of these earphones can be adjusted using Apple's Ear Tip Fit Test to improve the fit and placement. For anyone who likes to listen to music or audio content during a workout, ear tips are helpful to keep the earbuds firmly in place. Since both of these models are water-resistant, a bit of sweat or rain won't hurt them.
Controls are a crucial talking point for earbuds because it seems like every earbud has its own unique configuration. This is one area where Apple excels; the force touch sensor is one of the most innovative control features I've seen on an earbud. There is no clicking of a button that causes the earbud to be shoved deeper in the ear, and there isn't much tapping or swiping. The Belkin Soundform Freedom buds are not so intuitive; they incorporate a touch and tap sensor on the back of each earbud that can be tricky to master. For my part, I like the force touch sensor on the AirPods better.
AirPods Pro vs. Belkin Soundform Freedom: Smart features versus robust battery
Of course, the most critical aspect of any earphone is sound quality. The Belkin Soundform Freedom produces a nice sound with a rumbly bass that is pleasant in hip-hop and R&B songs. However, they are less impressive in other genres because the highs and mids sound a bit muffled or tinny at times. I won't say that the sound quality of these earbuds is poor, but if you're comparing them to the AirPods Pro, the AirPods are going to win. These earbuds have more clarity and detail overall, although the bass is a little lacking if you enjoy a deep, punchy bass.
One reason the AirPods Pro produce better sound is the H1 chip that uses adaptive EQ and an inward-facing microphone to analyze the sound you are receiving. The AirPods actively adapt the sound to your own ear shape, and ear tip fit to ensure you are hearing the most accurate sound reproduction possible. The Belkin Soundform Freedom can't compete with this technology, unfortunately.
The AirPods Pro also offer active noise cancellation, which is a must-have if you're working or listening in loud environments. Some people don't really like or need ANC, and if that's you, you may prefer the Belkin Soundform Freedom. While the Belkin buds don't have ANC, they do offer environmental noise cancellation for voice calls, meaning your voice comes through loud and clear even if you're walking down a busy street. This technology is very convenient for those who spend their days doing conference calls and virtual meetings.
Let's not forget that the Belkin Soundform Freedom earbuds also excel at longevity. These earbuds will give you almost double the playtime of AirPods Pro with a full eight hours of playback. The AirPods Pro only offer 4.5 hours. Combined with the wireless charging case, you can enjoy 36 hours of listening time with the Belkin earphones and 24 hours for the AirPods Pro. For those who go on long trips or listen continuously, that eight hours can really come in handy.
AirPods Pro vs. Belkin Soundform Freedom: Belkin wins on price
Here is one area where Belkin Soundform Freedom definitely beats the AirPods. At their retail MSRP of $120, the Belkin earbuds are a good $129 cheaper than the AirPods Pro that retail at $249. Of course, both earbuds may be offered at lower prices when they go on sale, but the price difference is significant either way. Granted, the AirPods Pro are delivering many features for the price increase, but depending on budget, they may be out of reach for many buyers who need a more affordable offering.
AirPods Pro vs. Belkin Soundform Freedom: Which should you buy?
There's no denying that the AirPods Pro are the better choice if you have the budget. Apple's premiere earbuds come with active noise cancellation and all the advanced features offered by the H1 chip, including adaptive EQ, spatial audio with dynamic head tracking, automatic device switching, and audio sharing. That's a lot of cool benefits that you won't get out of the Belkin Soundform Freedom, but these features come with a much higher price tag.
On the other hand, the Belkin Soundform Freedom earbuds offer better voice isolation during voice and video calls. They have a more distinctive bass sound when listening to certain genres. Since they also have a much longer battery life, the Belkin Soundform Freedom may also be a good choice for frequent travelers or obsessive listeners. You'll get a lot more playtime out of these buds. The real selling point of the Belkin earphones, however, is the super reasonable price.
To sum it up, the AirPods Pro are the best choice for most people because they are some of the most advanced wireless earbuds on the market. They are also costly, though, so if you're shopping on a budget, the Belkin Soundform Freedom earbuds are a much better deal price-wise.
Best overall
If you're looking for the best of the best, the AirPods Pro are some of the best you'll find anywhere. They have all the bells and whistles, like ANC, Transparency mode, and an Apple H1 chipset, but all these features come with a high price.
Best value
Belkin Soundform Freedom True Wireless Earbuds
For those who need a super long-lasting battery life and crystal clear voice calls, the Belkin Soundform Freedom earbuds deliver all the way. They also deliver on competitive price point.
Master your iPhone in minutes
iMore offers spot-on advice and guidance from our team of experts, with decades of Apple device experience to lean on. Learn more with iMore!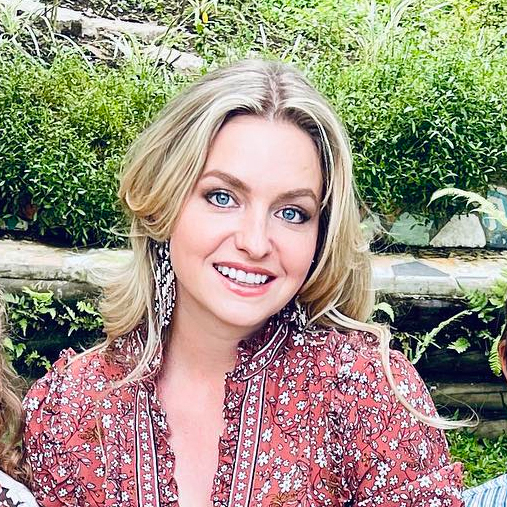 Jaclyn Kilani is a content writer at iMore. She's a longtime Apple addict with a flair for creating (written works, design, photos; you name it!) on her devices. Jaclyn has also worked in the marketing sector for over 16 years, dabbling in a bit of everything from writing to graphic design and digital marketing. In her heart of hearts, however, she is a born writer and an avid reader who adores everything about the written word. Someday she may even churn out a book or two.

Throughout her career, Jaclyn has also developed something of an addiction to all things Apple. Her professional and personal life is enhanced by an ever-growing collection of iPhones, iPads, MacBooks, Apple Watches, and even AirTags. Luckily, this expensive habit is of great use to her work at iMore, where she writes with authority on Apple products and the accessories that go with them.