I love my new AirPods Pro 2 - but it could be even better with this rumored iPhone 15 feature
Will Lightning be replaced by USB-C?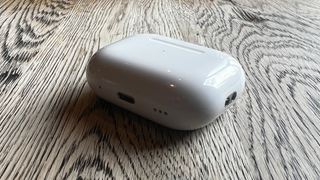 (Image credit: iMore)
Back on Prime Day on July 11, Amazon finally convinced me to buy Apple's AirPods Pro 2 with a tempting discount. And during my short time owning them, they've already made me want to see a rumored feature for the iPhone 15 come to the AirPods.
I love my AirPods. I've owned them ever since they were first released alongside the iPhone 7 back in 2016. In 2020 I bought the AirPods Pro, and they introduced me to noise cancellation for the first time - now I can't work without ANC being enabled.
As an iPhone 13 Pro owner, however, I'm starting to get the itch of FOMO, where I want to have an always-on display, and the Dynamic Island, even though there are fears that it's not being utilized heavily enough.
So with plans to buy the next iPhone, allegedly the iPhone 15 Pro Max, this fall, it's made me think about how this pairing with my AirPods Pro 2 could be a great one if some features were carried over from the little white buds to the new iPhone.
A Pro Pairing
These AirPods are one of my best purchases in recent times. My wife and I recently acquired an Apple TV 4K, and as she works from a desk in the Dining Room a few feet away, watching TV while she works can cause distractions.
Thanks to our AirPods, I can share the Apple TV audio with my AirPods Pro 2 so the audio is coming just to me, and my wife can use her AirPods for work at the same time.
It's features like this that show how well Apple's products work with one another. I could be listening to a podcast on my iPhone 13 Pro, then come back home, turn on Apple TV, and listen to some content on my TV as the AirPods switch devices. It's something that never gets old in how it gives me 'we're living in the future' vibes.
Noise Cancellation is definitely improved, and I was skeptical about how good this was compared to the Pro 1. As I explained on The iMore Show, I sat in a café, and I realized after a half hour that I couldn't hear the loud conversation on the table next to me nor the coffee machine roasting the beans.
Combined with the fact that I can control the volume by swiping the stem of the AirPods, it's been a great time working away from home with these new features, from the coffee house to a train.
Dolby Atmos on Apple Music also 'sounds' like an improvement with these too. Listening to the recently re-released album of the Spice Girls' Spiceworld in Spatial Audio / Dolby Atmos, every beat and 'zig a zig ah' felt far clearer than before.
I also love the improvements to the AirPods Pro 2 case. I've been known to lose my AirPods case frequently, and while the Find My app has helped in these situations, sometimes having it play a sound would have cut down my searches by a half hour.
Long searches, no more - as the new case has a speaker, and as I tested its sound in Find My, everyone in the house heard it, including our dog, Jolly, who barked as he thought there was an intruder upstairs.
So you can probably guess that it's been a home run for me, but as someone who is never completely satisfied, it's made me wonder how it could factor into my future iPhone 15 Pro Max upgrade.
Turn it up to 15
There are already a bunch of rumors that this will be the year when Apple's iPhone moves to USB-C after having a lightning port since 2012 with the iPhone 5. It makes sense, especially with most of the iPad line doing the same thing, ever since the redesigned iPad Pro back in 2018.
AirPods and iPhones have had this symbiotic relationship ever since the earbuds first arrived with iPhone 7, and the same should occur for iPhone 15. Rumor has it that an AirPods Pro 2 USB-C case is coming as an alternative option in the fall, and I want it.
iOS 17 brings a couple of new features to the AirPods Pro 2, such as Adaptive Audio, which blocks out irrelevant noise, and hones in on important ones, such as the people you're talking to.
Introducing a new case as a light 'refresh' would allow you to share the USB-C charger that would inevitably be included in the iPhone 15, and they would both match up well when it comes to the imagery when being marketed, alongside simply making it easier to carry one less wire in your bag.
If the rumors are true, and USB-C arrives for both iPhone and AirPods Pro 2, then not only will Apple get a double sale from me, but I'd struggle to imagine how Apple could improve the AirPods Pro with a third iteration.
Master your iPhone in minutes
iMore offers spot-on advice and guidance from our team of experts, with decades of Apple device experience to lean on. Learn more with iMore!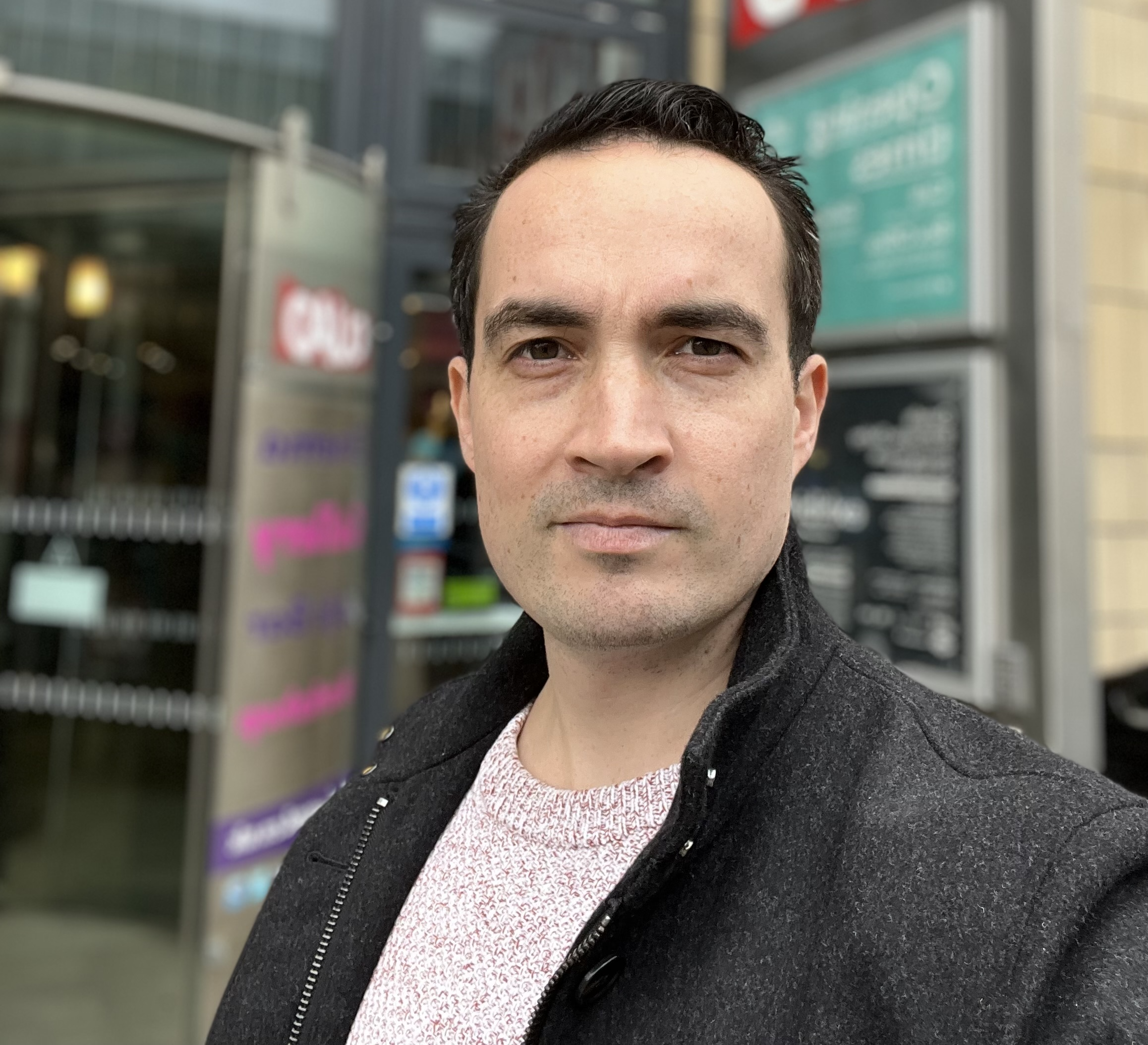 Daryl is iMore's Features Editor, overseeing long-form and in-depth articles and op-eds. Daryl loves using his experience as both a journalist and Apple fan to tell stories about Apple's products and its community, from the apps we use everyday to the products that have been long forgotten in the Cupertino archives.
Previously Software & Downloads Writer at TechRadar, and Deputy Editor at StealthOptional, he's also written a book, 'The Making of Tomb Raider', which tells the story of the beginnings of Lara Croft and the series' early development. He's also written for many other publications including WIRED, MacFormat, Bloody Disgusting, VGC, GamesRadar, Nintendo Life, VRV Blog, The Loop Magazine, SUPER JUMP, Gizmodo, Film Stories, TopTenReviews, Miketendo64 and Daily Star.
I read the entire article thinking of something as reverse charging, just to know that it is arguing how good it would be to have iPhone and Airpods sharing the same USB-C cable. They already share the same Lightning cable. Nothing is exciting about buying a new case so that you can keep carrying just one cable.

Reply

I read the entire article thinking of something as reverse charging, just to know that it is arguing how good it would be to have iPhone and Airpods sharing the same USB-C cable. They already share the same Lightning cable. Nothing is exciting about buying a new case so that you can keep carrying just one cable.

Hello and welcome to IMore!

Reply