If you can pony up the relatively high asking price, then the Master & Dynamic MW09 are some lovely headphones. They easily pass the stricter criteria for a higher-priced pair of earbuds, and present a stylish, comfortable alternative to a growing premium in-ear space.
Pros
+

Stunning build

+

They can sound epic with a little work

+

Supremely comfortable
Cons
-

Very expensive

-

You'll have to play with the EQ to get the sound perfect

-

The richer signature might not be to everyone's taste
You can always trust iMore. Our team of Apple experts have years of experience testing all kinds of tech and gadgets, so you can be sure our recommendations and criticisms are accurate and helpful. Find out more about how we test.
There are a couple of signifiers in my eyes that show you when a product has had lots of thought, care, and attention put into it. One of them is the USB-C charging port — the amount of metal from the plug that shows once a cable is plugged in shows how much attention to detail there's been. Take the AirPods Pro 2 for example. When you plug a USB-C cable in, the metal plug disappears into the socket, the lower portion sitting flush with the bottom of the AirPods case.
Now try something a little cheaper. The plug goes in, but then it sits proud slightly, showing off more metal than the AirPods. It doesn't affect how they work, or how they sound — but it shows that even the smallest things have been taken into consideration. The MW09, the latest earbuds from premium headphone maker Master & Dynamic, have a flush USB-C cable. That, to me, speaks volumes to their quality: But do they measure up elsewhere?
Master & Dynamic MW09: Price and availability
One thing to get out of the way first here: The MW09 earbuds are not cheap. They start from $349/£319 for the aluminum case version that I have here, and then the very cool-sounding (and looking) Kevlar encased model costs $399/$369. That puts them in the upper end of premium Bluetooth in-ears, and makes them around $100 more than the AirPods Pro 2, the current leader in noise-canceling headphonedom.
While they are very expensive, they do feel every bit worth the price, even if it does put them in the firing line of the established Bang & Olufsen alternative. That's another pair well worth their high asking price, although these two options do have a few things that set them apart from one another.
You can buy the MW09 wherever you might normally pick up your in-ear buds, including the Master & Dynamic website, Amazon, and Best Buy. M&D headphones don't tend to see massive price drops either, so if you spot any deals it's well worth jumping on them.
The Master & Dynamic release fully on November 17, 2023.
Master & Dynamic MW09: Build and fit
There remains something very impressive about pulling a fully aluminum audio product out of its box. There's that metallic coldness that makes everything feel super premium and reassuringly well-made, giving me some reassurance that 'yeah, these are worth the money.' It's an entirely shallow thing — I've tried things made out of aluminum that have been rubbish beneath the metal veneer, but it gives an initial impression of 'money'.
The aluminum charging case that the MW09 come in is a thing to behold. It's not that much bigger than the impressively small AirPods Pro 2 case, only adding some girth around the width. It flicks open with a positive 'snap', like a zippo that's seen years of opening, and the metal hinge brings the lid back down again to be kept in place with magnets.
There are three lights on the front of the case that display different aspects of the battery, perfect to see what the levels are with just a glance. The left and right lights show you the battery level of the two earbuds themselves, and the center light shows you how much juice is left in the case itself. Flip the case over, and you'll one of the ways of charging the buds — the glass wireless charging panel. While it breaks up the otherwise seamless aluminum shell, it's a nicely frosted piece of glass that keeps them feeling cohesive, and, more importantly, expensive.
Slip the buds out of the case, and you'll immediately notice their material quality. There's some more of that lovely aluminum around the edge, continuing into a glass panel on their top surface. Where normally that panel would be for touch controls, here it's a purely aesthetic piece — and when in the ear, it certainly makes them look expensive. The bit that actually goes into your ear is plastic, but it's shaped perfectly to fit in your ear.
There's a particular motion you have to make when getting them situated in your hearing holes. They enter at the top of the ear with the tips facing the bottom of your ear, and then you twist them into place. Once in they're not going anywhere, and if you've got them in right they're super comfortable.
To help with that fit you've got a range of silicon tips, as well as two pairs of foam. I prefer the foam option; you squish them slightly before you put them in your ears, and then they expand out to fill your ear canal. That means the seal is much better than with other earphones, and, in my experience, it makes them more comfortable.
Overall, their build and fit make them well worth the asking price. Comfortable, premium, and good-looking — just what the doctor ordered.
Master & Dynamic MW09: Features
One of my favorite parts of the MW09 is there is a massive amount of battery on tap. The buds themselves have a quoted 16 hours of battery life to go through, extended to 52 hours when you include the case. That's a lot of battery life, and over the course of a work day, I don't have to worry about recharging them. That's with a mixture of music on mid-volume, max ANC, and the occasional voice call that uses the microphone. That is chart-topping battery life and makes them some of the longest-lasting true-wireless buds around.
To play with all those options, like ANC level, you jump into the M&D connect app. It's a solid app, too, with some updates for the MW09. You can now adjust the EQ, which is a more than welcome addition, as well as turn on and off the button press noise and connection sound. It's well laid out, and the extra features make it feel like a worthwhile install.
The ANC that you can turn on within the app is fine. It's not going to win any awards, but neither is it going to make you wonder if it's on, like some. It focuses, as you might expect, on the lower-range noise that you'll experience on buses and when you're out and about, which does mean that it struggles with voice and other high-end noise. It's not at the same level as the AirPods Pro 2, but it is close.'
The last thing of note is the lack of touch controls — it's a series of small buttons on the buds instead. I love them. They're easy to press, they don't make an ungodly racket when you press them, and they feel like they're going to last forever. Crucially, it means no accidental touch panel presses when you take them in and out of your ears.
Master & Dynamic MW09: Sound Quality
The MW09 sound good — although you'll need to play around with some settings to get them really good. Out of the box, you may be underwhelmed by their sound signature, so you'll want to go into the sound setting in the app so that you can find the perfect sound signature for you. I've settled on the Audiophile signature, although you can always jump into the EQ customization to really dial everything in.
What can't be changed is the MW09's reliance on the lower register. They are a bassy headphone, that much is for certain, although the bass presence is still smooth, clean, and very pleasing. They are more fun, and engaging as a result, making Pop, drum & bass, and other more bassy genres sound great. They don't lack detail, however, with plenty of clarity in the top end to please the most dedicated cymbal heads.
There is a little in the mid-range that gets lost — some voice lines are pushed to the back, and the bass can occasionally get in the way of true dynamism. To be clear — if you're used to how AirPods sound and you've not tried out anything really expensive, these are going to sound amazing, but at this price, there has to be a certain amount of nitpicking when you're spending over $300 for some in-ear buds.
Spiritbox's brand-new Jaded shows off the bass chops of the MW09, delivering the lower lines with aplomb. It's not the most dynamic track, but the buds keep up with the fairly one-note volume ceiling with ease, never missing a beat over the course of the piece. Laplante's clean vocals are crisp and clear, while her growls are visceral and guttural — although there is perhaps a little bit lost to the dominating bass response. The guitars are thick and perfectly distorted, although a little of the edge is lost to the ever so slightly diminished mid-range. It sounds better than it would through the AirPods Pro 2, but again, at this price, one has to nit-pick a little more.
Thankfully, you needn't nitpick when you spin up some EDM. Porter Robinson and Madeon link up for Shelter, and the MW09 do a stunning job. Warm, welcoming, and loads and loads of fun. The lyrics are placed perfectly, the fact that they sit in a slot where there's little backing helping them out, and synths dance and slide. It's not quite like being there live for it — the soundstage is far too narrow for that — but it's a great listen.
Finally, Better Git It in Your Soul by Charles Mingus' is another triumph. The double bass rumbles in the back, the horns are perfectly recreated with no warbling, distortion, or shrillness, and the drums hit with just the right amount of impact. Again, the soundstage is that of a pair of in-ear buds, so we can't expect an all-encompassing audio experience, but it is still very good.
Master & Dynamic MW09: Competition
At this price, there is some competition from key manufacturers like Bang & Olufsen. The B&O EX are around the same price and offer a different kind of experience to the Master & Dynamic. The EX are a different form factor, for one, with a slightly differently sized and shaped case, and earbuds with a stem. They sound slightly different as well, with a slightly more neutral signature. Ultimately, that discussion is going to come down to which you prefer the look of — for me, that's the B&O. For the record, however, I have found the Master & Dynamic more comfortable.
The AirPods Pro 2 are also an option that you're probably already thinking of buying. They're cheaper, and the ANC superior, but they don't sound as good nor do they look quite as cool. They do have that AirPods magic, however, which does matter to some.
Master & Dynamic MW09: Should you buy them?
Buy the Master & Dynamic MW09 if...
You want some truly premium earbuds
The M&D MW09 are a joy to handle and behold. They look cool, and that aluminum chassis makes them feel worth that high price.
You want some fun buds
So you won't get the soundstage of over-ear buds, but they are rich, pleasing, and lots of fun.
You want something super comfortable
The addition of the foam eartips has made comfortable earbuds even easier to wear for long periods. I have no problem with them plugging up my ears all day long.
Don't buy the Master & Dynamic MW09 if...
You don't want to spend loads of money
The MW09 cost a lot of money — make no bones about it. They are $349, going up with different materials. That is a high barrier to get over.
You don't want to play with the app
To get them to sound their best, you might have to get involved with the app. If you don't want to play around with them too much, then this might put you off.
You like a more neutral sound
While they aren't in your face with their profile, they are a little more bassy than some might like.
Master & Dynamic MW09: Verdict
The M&D MW09 are a very attractive, well-made pair of earbuds. They sound good to boot, making them well worth that high price. They aren't for everyone. There is a lot of bass on offer here, and the price is going to put off many potential customers.
In the long run, however, if you're looking for a top-quality pair of premium in-ears, then you aren't going to do much better than the MW09.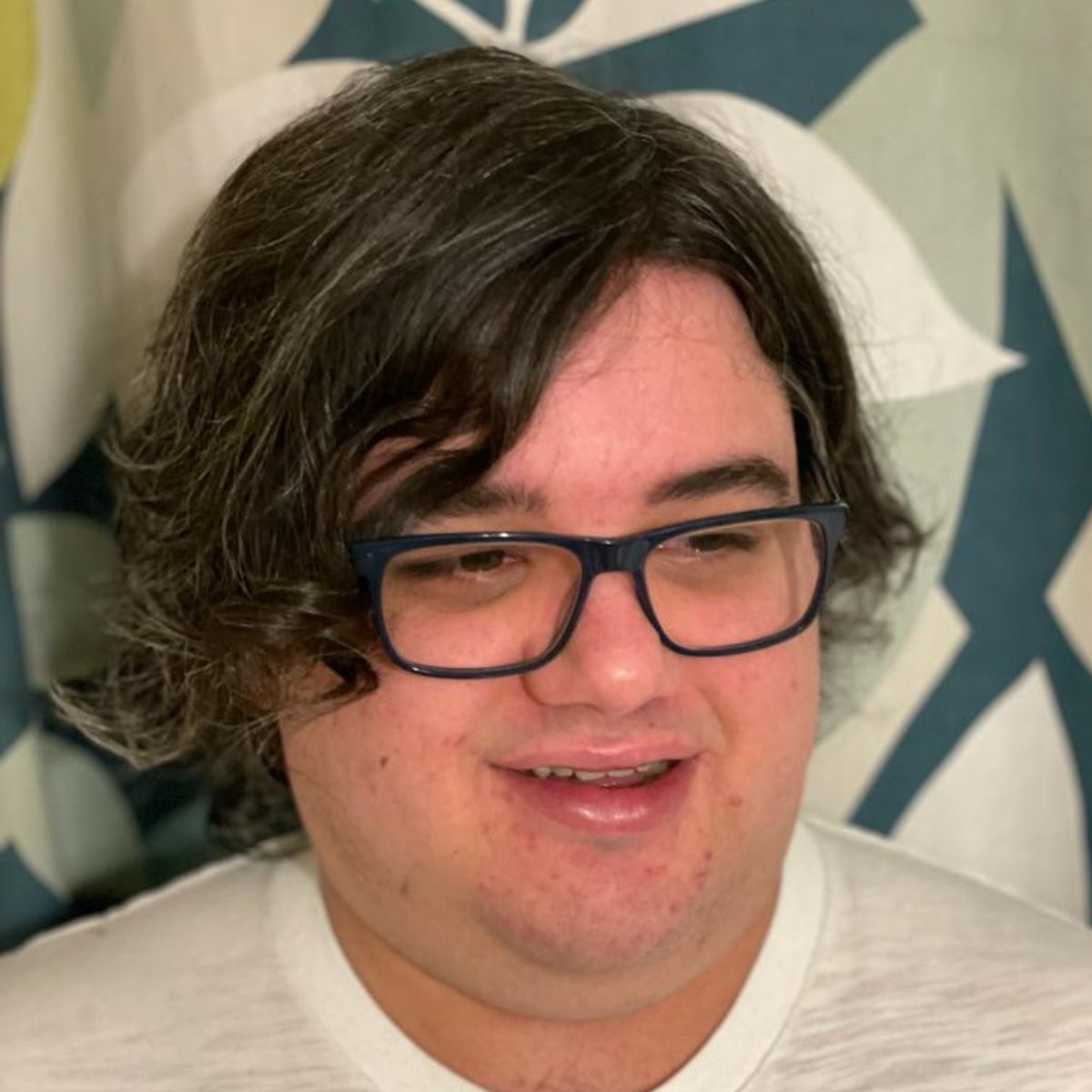 As iMore's Senior Staff writer, Tammy uses her background in audio and Masters in screenwriting to pen engaging product reviews and informative buying guides. The resident audiophile (or audio weirdo), she's got an eye for detail and a love of top-quality sound. Apple is her bread and butter, with attention on HomeKit and Apple iPhone and Mac hardware. You won't find her far away from a keyboard even outside of working at iMore – in her spare time, she spends her free time writing feature-length and TV screenplays. Also known to enjoy driving digital cars around virtual circuits, to varying degrees of success. Just don't ask her about AirPods Max - you probably won't like her answer.
Not a single photo of these things in ear? Seriously?

Reply