Amazon has become fastest growing music service ahead of Apple Music and Spotify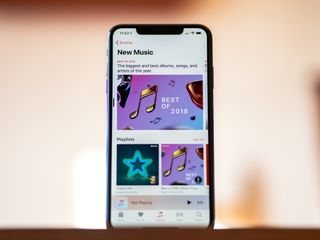 What you need to know
Amazon Music Unlimited has become the fastest growing music streaming service ahead of Apple Music and Spotify.
It grew 70% in the last year alone.
It now boasts 32 million subscribers, gaining ground on Spotify's 100 million and Apple Music's 60 million subscribers.
Amazon Music Unlimited has overtaken Apple Music and Spotify as the fastest growing music streaming service. According to a report by the Financial Times, Amazon's music streaming service grew 70% in the last year alone outpacing its two main competitors.
The fast pace still leaves Amazon far behind its competitors with just 32 million subscribers. Additionally, that figure also includes Amazon Prime Music, which is free for Amazon Prime subscribers. Amazon Music Unlimited, a library that contains more music that the regular Prime Music (50 million songs vs. 2 million songs), is available for $9.99 per month or $7.99 per month for Prime subscribers.
Spotify on the other hand has over 100 million subscribers while Apple just broke 60 million subscribers last month.
Amazon's meteoric rise in the streaming market is aided by its Echo line of speakers that often times are priced much more competitively than the competition.
Amazon is still squarely in third place for now, but as it continues to grow, it could become a real challenge for Apple and Spotify in the near future.
Thank you for signing up to iMore. You will receive a verification email shortly.
There was a problem. Please refresh the page and try again.