Sorry everyone, no more downgrading from iOS 8 back to iOS 7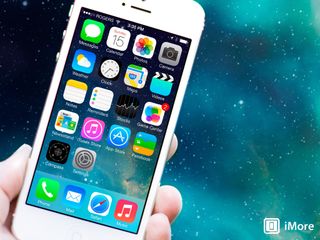 Apple has stopped signing the latest version of iOS 7, 7.1.2, making life more difficult for people looking to downgrade a device running iOS 8. Users with devices that can't run iOS 8, such as the iPhone 4, can still download the latest compatible version of iOS 7.
From AppleInsider:
iOS 7.2.1 was the last version of iOS 7 to be released, coming in June with a number of fixes.
How do you feel about Apple ending the signing of iOS 7, and were you looking at downgrading? Let us know in the comments.
Source: AppleInsider
Joseph Keller is the former Editor in Chief of iMore. An Apple user for almost 20 years, he spends his time learning the ins and outs of iOS and macOS, always finding ways of getting the most out of his iPhone, iPad, Apple Watch, and Mac.
It was actually iOS 7.1.2 that was the latest and last version of iOS 7 to be released. Sent from the iMore App

I have an iPad 2 and upgraded to iOS 8.02. Since upgrading, my iPad runs terrible. It is really, really disappointing to hear that I cannot go back to 7.

Ugh! This is very frustrating as I was just talking about downgrading to 7 on my 5s, last night. Honestly, this update has caused lagging on my iPhone 5s SPECIFICALLY on iMessage. I feel like I might as well should use an android phone. It really is very disappointing that I won't be able Sent from the iMore App

At least on Android you can freely downgrade, whenever you please. That's one of the benefits of "fragmentation".

Stop with all the Android Crap? We have had enough of that! Sent from the iMore App

I'm merely stating fact. Most Android devices will let you flash to an older version. I'm sorry that bothers you. So far I like iOS 8 enough to not want to downgrade. Though that doesn't mean all the bugs are squashed yet. Bring on iOS 8.1!

My 5s, and 6 seem to lag on iMessage too. Sent from the iMore App

I also upgraded my iPad 2 to iOS 8. Performance is terrible. Wish I could go back to 7. Sent from the iMore App

Ugh! This is very frustrating as I was just talking about downgrading, last night. My iPhone 5s has started lagging a lot SPECIFICALLY on iMessage. I feel like I might as well use an android phone. This is very disappointing that apple would do this not just with this software but any version, really. To not be able to downgrade whenever you want is not very good. They need ANOTHER fix like yesterday. :/ Sent from the iMore App

A smart way and strategy for Apple to sell newer model hardware... I too have noticed significant lag in my iOS devices.....iPad Mini and iPhone 5.
I too DON'T agree that users can't downgrade their devices that are or were in perfect working condition until the new software was installed.

Exactly, just a way for Apple to get you to buy a newer device. My fiance has an iPad 3rd Gen and hasn't even upgraded to iOS 7 because as of now it works fine, she's afraid upgrading may cause lag. The fact you can't downgrade is a problem.

Hmm, I was just thinking about downgrading. iOS 8 isn't playing well with the Bluetooth in my car :/ Sent from the iMore App

Can be downgrade from ios7 to ios6 on IPHONE 4 ? Sent from the iMore App

? Sent from the iMore App

No Posted via the iMore App

From my friends who have iOS 8, they say its not as good as the iO 7. Fans should be able to choose which one they like better

iOS 8 killed my wifi on my iPad Mini Retina. Downgraded to iOS 7 and wifi was back. Gave iOS 8.0.2 a go in the hope of a wifi fix given I'm looking forward to continuity. It killed wifi again, but now I can't downgrade. It's on it's way back to ape under warranty tomorrow. Sent from the iMore App

My 5S runs a bit faster, in general, a couple of apps that I rarely use broke, and my iPad mini retina runs about the the same in terms of performance. I'm really liking the parts of Continuity that are operating between iOS devices - actually quite helpful in my particular case. Also, I think the overall look and feel of iOS 8 is a step up from 7.

So there is absolutely no way to get iOS 7 back on my iPhone 5? What a scam for those with older phones. God forbid it lasts more than 2 years on a current iOS. The phone now majorly lags during powering up (a good 3-5 secs from Passcode) now. It was fast before iOS 8 over all and now very mysteriously not. I am disappointed in Apple and so tempted to leave because this incredibly obvious. I've done a clean iOS install, blah, blah. Same slow phone now. Sent from the iMore App

Please fix the ability to load photos onto Facebook via Safari. Sent from the iMore App

I don't get it. iOS 8 works great on my iPhone 6 and iPad mini Retina. Works great on my wife's iPhone 5s and iPad Air. Works great on all my friends' iPhones and iPads I have upgraded including an iPad 2, iPhone 4s and 5s and 5's. I had been jailbreaking mostly for BiteSMS but with the iMessage upgrade now I don't even know that I'll bother when the latest jailbreak comes out.

I am just happy to still be on ios 7. I knew that I would be selling my current iphone and buying the iphone 6 as I always do and I have found that having the phone on an older Os make it a bit more valuable, because it allows the next user to choose wether or not they would like to upgrade. Sent from the iMore App

I got an apple ipod about a year and a half ago and just loved it. I was hooked on the ipad. I made the mistake of upgrading to ios8 and now I feel the thing is 'broken'. It is slow and keeps losing it's internet connection. I have been in the windows world for decades. With this 'upgrade' Apple has forced me to abandon them. What a shame. This great company appears lost. I wish I had never upgraded to ios8. ios7 worked fine. Now that I found out that Apple will not let me 'go back' to ios7. That's it. They have abandoned me, now I will abandon them forever. I talked 'up apple' all the way. Not now.
Thank you for signing up to iMore. You will receive a verification email shortly.
There was a problem. Please refresh the page and try again.