Apple manufacturers hire more staff in preparation for the iPhone 6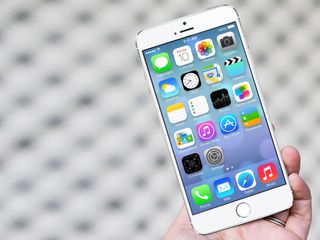 Foxconn and Pegatron have started recruitment drives that will see the two manufacturers increase their workforce by a significant amount to support production of the iPhone 6. According to Taiwan's Economic Daily News, Foxconn will be looking to add 100,000 people in mainland China, while Pegatron will expand its current numbers by 30 percent. Recruitment drives prior to an iPhone launch isn't news in of itself, but the numbers shared show just how much hype is anticipated for Apple's next smartphone.
The publication also notes that while Pegatron will produce around 30 percent of the next iPhone, Foxconn will manufacturer the main bulk of units leading the manufacturer to launch a record hiring spree. Before we experience the inevitable launch of the next smartphone from Apple, why not check out some things we'd like to see in the iPhone 6 and add what you'd like to see?
Source: Reuters
The amount of iPhones that are sold every day, and the number of people required to manufacture them is staggering.

Can you imagine hearing that a US company was adding 100,000 jobs? That is a huge number.

Foxconn will also be producing the new BlackBerry Passport and Classic, so let's not count them out in the reasons why more staff are being hired.

So 97,000 new jobs for the iPhone, and 3,000 for BlackBerry. I kid. Kind of.

CRACKBERRY, that's funny, people still buy that stuff? Sent from the iMore App

!!!!!!!! Sent from the iMore App
Get the best of iMore in in your inbox, every day!
Thank you for signing up to iMore. You will receive a verification email shortly.
There was a problem. Please refresh the page and try again.