Tick tock. S-year. Enough already. None of that has mattered since 2011. When it comes to the iPhone, each year, every year, Apple sprints flat out. This year that includes a new casing, new glass, new chipset, new cameras, new radios, new input technology, and the list goes on and on. Apple's tagline is "the only thing that's changed is everything" and they mean that sincerely. That not only makes the iPhone 6s Plus interesting, it makes it exciting.
But does it make it new and exciting enough for you? If you have an older iPhone, if you have an Android or other phone, if you have last year's iPhone, is the iPhone 6s Plus a big enough leap forward that you should upgrade? Let's find out!
Big 5.5-inch screen.
Optically stabilized 4K video.
Pressure sensitivity.
Ludicrous speeds.
Smaller phones.
Huge cameras or physical keyboards.
Wireless charging.
Budget phones.
Bottom Line
The iPhone 6s Plus is stronger, faster, sharper, and deeper than ever. That includes tougher casing and glass, the most advanced chipset in mobile, a 12 megapixel camera that shoots 4K video, and 3D Touch, which makes multitouch multidimensional. If you prefer smaller phones, get an iPhone 6s. But if you want to go big, the Plus gives you even more to love.
iPhone 6s Plus Table of Contents
iPhone 6s Plus Video Review
Give us 6 minutes and we'll give you the iPhone 6s Plus!
iPhone Evolution
Swipe to scroll horizontally
Header Cell - Column 0

Row 0 - Cell 0

iPhone
iPhone 3G
iPhone 3GS
iPhone 4
iPhone 4S
iPhone 5
iPhone 5c
iPhone 5s
iPhone 6
iPhone 6 Plus
iPhone 6s
iPhone 6s Plus
Code Name
M68
N82
N88
N90
N94
N41
N48
N51
N61
N56
N71
N66
Model Name
iPhone 1,1
iPhone 1,2
iPhone 2,1
iPhone 3,1
iPhone 4,1
iPhone 5,1
iPhone 5,3
iPhone 6,1
iPhone 7,2
iPhone 7,1
iPhone 8,1
iPhone 8,2
Launch OS
iPhone OS 1.0
iPhone OS 2.0
iPhone OS 3.0
iOS 4
iOS 5
iOS 6
iOS 7
iOS 7
iOS 8
iOS 8
iOS 9
iOS 9
Screen Size
3.5 inches
3.5 inches
3.5 inches
3.5 inches
3.5 inches
4.0 inches
4.0 inches
4.0 inches
4.7 inches
5.5 inches
4.7 inches
5.5 inches
Screen Resolution
480x320 (163ppi)
480x320 (163ppi)
480x320 (163ppi)
960x640 (326ppi)
960x640 (326ppi)
1136x640 (326ppi)
1136x640 (326ppi)
1136x640 (326ppi)
1334x750 (326ppi)
1920x1080 (401ppi)
1334x750 (326ppi)
1920x1080 (401ppi)
Screen Type
IPS LCD
IPS LCD
IPS LCD
IPS LCD
IPS LCD
IPS LCD
IPS LCD
IPS LCD
DD-IPS LCD
DD-IPS LCD
DD-IPS LCD
DD-IPS LCD
System-on-a-chip
Samsung S5L8900
Samsung S5L8900
Samsung APL0298C05
Apple A4
Apple A5
Apple A6
Apple A6
Apple A7
Apple A8
Apple A8
Apple A9
Apple A9
CPU
ARM 1176JZ(F)-S
ARM 1176JZ(F)-S
600MHz ARM Cortex A8
800MHz ARM Cortex A8
800MHz dual-core ARM Cortex A9
1.3GHz dual-core Swift
1.3GHz dual-core Swift
64-bit 1.3GHz dual-core Cyclone
64-bit 1.38Ghz dual-core Typhoon
64-bit 1.38Ghz dual-core Typhoon
64-bit 1.85Ghz dual-core Twister
64-bit 1.85Ghz dual-core Twister
GPU
PowerVR MBX Lite 3D
PowerVR MBX Lite 3D
PowerVR SGX535
PowerVR SGX535
PowerVR dual-core SGX543MP4
PowerVR triple-core SGX543MP3
PowerVR triple-core SGX543MP3
PowerVR G6430
PowerVR GX6450
PowerVR GX6450
PowerVR GT7600
PowerVR GT7600
Co-processor
none
none
none
none
none
none
none
M7 Motion
M8 Motion
M8 Motion
M9 (Integrated)
M9 (Integrated)
RAM
128MB
128MB
256MB
512MB
512MB
1GB
1GB
1GB
1GB
1GB
2GB
2GB
Storage
4GB/8GB/16GB
8GB/16GB
16GB/32GB
16GB/32GB
16GB/32GB/64GB
16GB/32GB/64GB
16GB/32GB/64GB
16GB/32GB/64GB
16GB/64GB/128GB
16GB/64GB/128GB
16GB/64GB/128GB
16GB/64GB/128GB
Cellular Data
EDGE
3G 3.6
HSPA 7.2
HSPA 7.2
HSPA 14.4
LTE/DC-HSPA
LTE/DC-HSPA
LTE/DC-HSPA
LTE Advanced 150
LTE Advanced 150
LTE Advanced 300
LTE Advanced 300
Bluetooth
Bluetooth 2.0+EDR
Bluetooth 2.0+EDR
Bluetooth 2.1+EDR
Bluetooth 2.1+EDR
Bluetooth 4.0
Bluetooth 4.0
Bluetooth 4.0
Bluetooth 4.0
Bluetooth 4.0
Bluetooth 4.0
Bluetooth 4.2
Bluetooth 4.2
Wi-Fi
802.11b/g
802.11b/g
802.11b/g
802.11b/g/n (2.4GHz)
802.11b/g/n (2.4GHz)
802.11b/g/n (2.4GHz, 5GHz)
802.11b/g/n (2.4GHz, 5GHz)
802.11b/g/n (2.4GHz, 5GHz)
802.11a/b/g/n/ac
802.11a/b/g/n/ac
802.11a/b/g/n/ac MIMO
802.11a/b/g/n/ac MIMO
GPS
none
aGPS
aGPS
aGPS
aGPS, GLONASS
aGPS, GLONASS
aGPS, GLONASS
aGPS, GLONASS
aGPS, GLONASS
aGPS, GLONASS
aGPS, GLONASS
aGPS, GLONASS
SIM
Mini
Mini
Mini
Micro
Micro
Nano
Nano
Nano
Nano
Nano
Nano
Nano
Rear Camera
2MP
2MP
3MP/480p
5MP/720p, ƒ2.8, 1.75µ
8MP/1080p, ƒ/2.4, BSI, 1.4µ
8MP/1080p, ƒ/2.4, BSI, 1.4µ
8MP/1080p, ƒ/2.4, BSI, 1.4µ
8MP/1080p, ƒ/2.2, BSI, 1.5µ
8MP/1080p 60fps, ƒ/2.2, BSI, 1.5µ
8MP/1080p 60fps, ƒ/2.2, BSI, 1.5µ OIS
12MP/4K, ƒ/2.2, BSI, 1.22µ
12MP/4K, ƒ/2.2, BSI, 1.22µ OIS
Front Camera
none
none
none
VGA
VGA
1.2MP/720p, BSI
1.2MP/720p, BSI
1.2MP/720p, BSI
1.2MP/720p, BSI
1.2MP/720p, BSI
5MP/720p, ƒ/2.2, BSI
5MP/720p, ƒ/2.2, BSI
Sensors
Ambient light, accelerometer,
proximity
Ambient light, accelerometer,
proximity
Ambient light, accelerometer,
proximity, compass
Ambient light, accelerometer,
proximity, compass, gyroscope
Ambient light, accelerometer,
proximity, compass,
gyroscope, infrared
Ambient light, accelerometer,
proximity, compass,
gyroscope, infrared
Ambient light, accelerometer,
proximity, compass,
gyroscope, infrared
Ambient light, accelerometer,
proximity, compass,
gyroscope, infrared,
fingerprint
Ambient light, accelerometer,
proximity, compass,
gyroscope, infrared,
fingerprint, barometer
Ambient light, accelerometer,
proximity, compass,
gyroscope, infrared,
fingerprint, barometer
Ambient light, accelerometer,
proximity, compass,
gyroscope, infrared,
fingerprint, barometer
Ambient light, accelerometer,
proximity, compass,
gyroscope, infrared,
fingerprint, barometer
Mic
Single
Single
Single
Dual
Dual
Triple
Triple
Triple
Triple
Triple
Triple
Triple
Connector
30-pin Dock
30-pin Dock
30-pin Dock
30-pin Dock
30-pin Dock
Lightning
Lightning
Lightning
Lightning
Lightning
Lightning
Lightning
Height
4.52 inches (115mm)
4.55 inches (115.5mm)
4.55 inches (115.5mm)
4.54 inches (115.2mm)
4.54 inches (115.2mm)
4.87 inches (123.8mm)
4.91 inches (124.8mm)
4.87 inches (123.8mm)
5.44 inches (138.1 mm)
6.22 inches (158.1mm)
5.44 inches (138.3 mm)
6.23 inches (158.2 mm)
Width
2.40 inches (61mm)
2.43 inches (61.8mm)
2.43 inches (61.8mm)
2.31 inches (58.6mm)
2.31 inches (58.6mm)
2.31 inches (58.6mm)
2.33 inches (59.2mm)
2.31 inches (58.6mm)
2.64 inches (67.0mm)
3.06 inches (77.8mm)
2.64 inches (67.1 mm)
3.07 inches (77.9 mm)
Depth
0.46 inches (11.6mm)
0.48 inches (12.3mm)
0.48 inches (12.3mm)
0.37 inches (9.3mm)
0.37 inches (9.3mm)
0.30 inches (7.6mm)
0.35 inches (8.97mm)
0.30 inches (7.6mm)
0.27 inches (6.9mm)
0.28 inches (7.1mm
0.28 inch (7.1 mm)
0.29 inch (7.3 mm)
Weight
4.72oz (135g)
4.69 oz (133g)
4.72oz (135g)
4.83oz (137g)
4.94 oz (140g)
3.95oz (112g)
4.66oz (132g)
4.30oz (122g)
4.55 oz (129g)
6.07 oz (172 g)
5.04 ounces (143 grams)
6.77 ounces (192 grams)
Battery
1400mAh
1150mAh
1219mAh
1420mAh
1440mAh
1440mAh
1510mAh
1560mAh
1810mAh
2915mAh
1715mAh
2750mAh
Colors
Aluminum
Black, White
Black, White
Black, White
Black, White
Slate, Silver
Blue, Green, Pink, White, Yellow
Space gray, Silver, Gold
Space gray, Silver, Gold
Space gray, Silver, Gold
Space gray, Silver, Gold, Rose gold
Space gray, Silver, Gold, Rose gold
Launch Price
$499/$599 on contract
$199/$299 on contract
$199/$299 on contract
$199/$299 on contract
$199/$299/$399 on contract
$199/$299/$399 on contract
$99/$199 on contract
$199/$299/$399 on contract
$199/$299/$399 on contract
$299/$399/$499 on contract
$199/$299/$399 on contract
$299/$399/$499 on contract
Release Date
6/29/2007
7/1/2008
6/19/2009
6/24/2010
10/14/2011
9/21/2012
9/20/2013
9/20/2013
9/19/2014
9/19/2014
9/25/2015
9/25/2015
iPhone 6s Plus Design
The iPhone 6s Plus keeps the same design as last year's model. The rounded rectangular shape, the curved edges, the antenna lines, the buttons, the ports, the camera ring. Same. Same. Same. The way a lot of it has been put together, though, has changed.
Some of those changes are measurable. The 2015 iPhone 6s Plus is 0.01 inches (0.1 mm) taller, 0.01 inches (0.1 mm) wider, 0.01 inches (0.2 mm) deeper, and 0.70 ounces (20 grams) heavier the 2014 iPhone 6 Plus. The size increase has to do with new materials. The weight, the new pressure sensing technology.
Similar to the move to Retina display in the iPad line, that Apple is willing to allow an increase in what they've spent generations decreasing, indicates just how strongly they believe in these new technologies.
The iPhone 6s Plus uses 7000 series aluminum for its casing. Like the Apple Watch Sport, the company is using their own custom composition, but it's similar to what's used in the aerospace industry. Alloyed with zinc, it creates the highest tensile strength possible.
Image 1 of 2
Though not a direct reaction to the bending controversies of last year—it's been in the works far longer than that—it does make the iPhone 6s Plus far less susceptible to deformation, both accidental and intentional.
It's finished differently as well. There's a greater friction to it which makes it even easier to grip and hold on to. I never had a problem with the iPhone 6 Plus; even without a case it never once slipped from my hand. But for anyone who did, the iPhone 6s Plus is better.
Apple has also increased the strength of the glass. The iPhone has been using chemically strengthened glass—historically Corning's Gorilla Glass—since Steve Jobs scratched the plastic screen on an early prototype. The process involves submerging the glass in a high-temperature bath where the sodium ions are exchanged for potassium ions. The larger potassium ions create a tension that makes the glass tougher. Apple is using a new dual ion exchange process that the company claims makes it tougher still.
Apple hasn't revealed what that process is, but Corning has been investigating dual exchange for half a century. That includes exchanging lithium ions for sodium ions first, and then exchanging for the potassium ions. More larger ions, more tension, more toughness.
Implementation details aside, during the frenzy of filming our video in New York City, I accidentally dropped my iPhone 6s Plus review unit onto the pavement a few times and from several feet. It not only survived, there's not a mark on it as far as I can tell. (All the photos in this review are post-drops). It's tempting to chalk that up to luck but, as the old saying goes, the more something is prepared, the luckier it is.
The 7000 series aluminum and dual ion-exchange glass, of course, also provide an ideal amount of rigidity and durability for Apple's new 3D Touch pressure sensitive display technology.
The iPhone 6s Plus uses the same in-cell Retina HD display technology as last year's model. That includes full sRGB for color accuracy; a dual domain in-plane switching (DD-IPS) panel for a better, wider field of view; light emitting diode (LED) illuminated, photographically aligned, liquid crystal display (LCD) for crispness and clarity; and an improved polarizer so you can use it more easily with sunglasses.
It's also still 5.5 inches and 16:9 aspect ratio. Internally, the resolution remains 2208 x 1242, scaled down to a physical pixel size of 1920 x 1080 (1080p) at a density of 401 pixels-per-inch (ppi).
Even though Apple has never changed a display during an s-year before, I did wonder if they would try to squeeze a physical 2208 x 1242 display into the iPhone 6s Plus. There are already over a dozen devices with 2560 x 1440 displays—typically referred to as 2K or Quad HD— and Sony is busily trying to cram a 3840 x 2160—4K or Ultra HD—display into a phone.
It's arguable whether those densities offer any real visual benefit to humans. It's inarguable that lighting up and pushing that many pixels comes at the cost of power efficiency. Still, a move to 2208 x 1242 physical pixels would make for an ever sharper display and would remove the need for scaling—and the minor flicker that comes with it when scrolling pixel-thin lines.
Apple is sticking with LCD for the display technology rather than transitioning to organic light-emitting diode (OLED), which they used with a system-wide dark theme to great power-saving effect on the Apple Watch. That means no auto-on ambient informational display.
Perhaps that'll come in a future version, or perhaps Apple will skip OLED entirely on the iPhone and go straight to something like quantum dot. Given how quantum dot can improve LED, given the drawbacks of OLED, and given how Apple is using LED for 3D Touch this year, it's certainly interesting to consider.
The way 3D Touch works at a hardware level is through an array of capacitive sensors integrated into the LED backlight system. They measure microscopic changes in the distance between the array and the cover glass—the kind of changes created by pressure from your finger.
That's combined with data from the accelerometer, which knows how your iPhone is moving through space, and with data from the capacitive multitouch sensor, which knows where your finger is on the horizontal and vertical planes, so Apple's algorithm can provide for the precise, linear, and continuous tracking of pressure events.
The result is the X and Y axis of traditional—can't believe I'm calling it that already—capacitive sensors now adds an Z axis as well. And, at the risk of repeating myself for what must be the millionth time, the effect really is multitouch made multi-dimension.
The iPhone 6s Plus is available in the same finishes as last year: space gray with a black faceplate, and silver and gold with white faceplates. It's also available with a brand new rose gold finish, also with a white faceplate.
Two years ago, when Apple introduced the anodized gold—more Champagne than Cartier—for the iPhone 5s, some mocked it. Then they lost their minds when they couldn't buy it at launch. Apple had figured out that a new color could be every bit as compelling as a new design. That's why it should come as no surprise that this year, the anodized rose gold—somewhere between cool pink and copper—is getting a ton of attention.
Some would no doubt prefer the gold and rose gold finishes with black faceplate. I wouldn't be shocked if we saw those at some point. For now, though, Apple is matching the lighter, brighter look and feel of recent versions of iOS. That means, for video watching, the faceplate doesn't face away. But for standard interfaces, web browsing, and more, it absolutely does.
The rose gold is warmer than the gold, just like the gold is warming that the silver and space gray. It's not the (product) red or deep pink of the iPod touch line, or the rich, 18K rose gold of the Apple Watch Edition either. It does match the new, anodized rose gold Apple Watch Sport, and both manage to pull off a restrained flair.
One of the most interesting aspects of the color is that, depending on the light, it can look silver or gold or copper or deeper pink. And it can shimmer between them as you turn it in your hand.
Image 1 of 2
Rose gold certainly won't be the color for everyone, but it will be for everyone who either wants something different or wants to show off that they have the new iPhone.
iPhone 6s Plus Cameras
The iPhone 6s Plus represents one of the most significant upgrades Apple has ever made to their flagship cameras. Yes, cameras. iPhones are at least as much cameras as phones now, perhaps more, and Apple is now not only one of the biggest phone companies in the world, but one of the biggest camera companies.
A lot of iPhone's imaging power comes from the custom image signal processor (ISP) in the Apple A9 chipset (see below). It's what lets Apple do the focus, white balance, exposure, face detection, dynamic adjustments, and sorting that produces the best automatic photos possible. (Manual controls remain available through App Store apps.) This year, however, Apple has also substantially augmented the sensors as well.
Once upon a time there was a megapixel war. Camera vendors made pixels smaller and smaller so they could fit more and more of them on the sensor, so they could slap the biggest count possible on their boxes and in their blurbs. The result was less light and more noise. Photos got bigger but not better. Eventually, the industry was smartened up, and we started moving past pure megapixel count as a measure. Until the advent of camera phones. Then history once again repeated itself.
Apple was one of the few that held the line. For years, they stuck with 8 megapixels for the rear-facing iSight camera all the while increasing the size up to 1.5µ. They also went to a 5-element lens, ƒ/2.2 aperture and, for the iPhone 6 Plus, optical image stabilization (OIS). It all resulted in a phenomenal-for-its-time camera.
But times change and technology improves. If Apple could increase mega-pixel count and maintain pixel size, there'd be definite advantages. Not just bigger images but better images when digitally zoomed, cropped, or down-sampled. More than quantity, it would provide for flexibility.
Keeping pixel size and adding pixel count doesn't just increase the image size, though, it increases camera size. You can strap a monstrous sensor on the back of a phone, but most people don't want that. Most people—including those in industrial design—aren't happy with the bump we have.
So, if you want to increase pixel count but can't increase physical size, something has to give. For the iPhone 6s, that's pixel size. In going up from 8 to 12 megapixels, Apple also had to go down from 1.5µ to 1.22µ. The gain is more than the loss because Apple didn't just shrink the pixels down, they packed them closer together.
To prevent artifacts and cross-talk—where the color of one subpixel bleeds into another—Apple is filling the space between the red, blue, and green elements with opaque material to produce "deep trench isolation". Apple has also moved the color filter down, so it sits on top of the photo diodes.
Apple has also increased the number of pixels used for phase detection autofocus by 50%, added temporal multi-band noise reduction, and enhanced local tone mapping as well. It all works together to improve color accuracy, maintain sharpness and detail in low and mid-level light, and preserve texture and edges in bright light. In other words: to maximizes the advantages of the higher pixel count while minimizing the impact of the lower pixel size.
My colleague, Serenity Caldwell, did more encompassing camera tests and comparisons as part of her iPhone 6s review, but here are some samples from my recent trips. These were all shot on the iPhone 6s Plus:
Image 1 of 8
And here are some low-light and back light shots to show the difference between iPhone 6 Plus (left) and iPhone 6s Plus (right):
Image 1 of 2
Image 1 of 2
Image 1 of 2
Image 1 of 2
Image 1 of 2
For panoramas, the boost results in up to 68 megapixels images, depending on crop. Here's a similar low light, backlit comparison between iPhone 6 Plus (left) and iPhone 6s Plus (right):
Image 1 of 2
Apple has never had the craziest camera specs on paper. What they've had is amazingly smart compromises for the real world. That remains true with the iPhone 6s Plus. Megapixel count, pixel size, aperture—all the parts—are all well balanced and singularly focused on taking the best everyday photos possible in the widest range of conditions possible.
In that regard, Apple has not only succeeded in making the iSight camera bigger but in once again making it better.
4K video, commonly called UHD (ultra high definition) and equating to 2160p, has been available for years, but mainstream adoption is still low. That'll change as people upgrade their televisions and computer monitors. Apple isn't just doing 4K for the sake of future-proofing, though. There are tangible benefits to be had right now, today.
Just like when "affordable" 4K video cameras began hitting the market a few years ago, in addition to shooting more pixels, they can also let you do more with those pixels. Once you have a 4K shot, you can down-sample to 1080p, but you can also zoom, crop, pan, and otherwise move around in post-production while still maintaining HD quality. It may never be as good as capturing the movement in camera, but it can be far, far better than being stuck with static shots.
So it is with the iPhone 6s Plus. You can shoot in 4K, sure. But you can pull that footage into iMovie and edit it right on your phone. Mind-bogglingly, you can edit up to two streams of 4K at once, with style, and then upload it straight to YouTube or do whatever else you want with it.
Two and a half years ago it took us a RED camera and an aggravating amount of processing time to produce a short podcast in 4K. Now I can do it, easily and quickly, on my phone.
The iPhone 6s Plus can also shoot slow-motion video in 1080p at 120 frames-per-second (fps). That's up from the 720p at 120 fps of last year's iPhone 6 Plus. For ultra slow-motion, however, the resolution remains 720p at 240 fps.
For 4K, slow-motion, and time-lapse, Apple is taking the optical image stabilization (OIS) they introduced last year for stills and using it this year for video. Because the lens "floats", it can correct not just for the shaking that happens while trying to take a photo, but the far greater displacement that happens when shooting a movie.
Here's a short sample of iPhone 6 Plus in 1080p with no OIS (left) and iPhone 6s Plus in 4K with OIS (right).
Watching it on an iMac with Retina 5K display, the difference is remarkable.
The iPhone 6s Plus also received a tremendous-if-long-overdue update to the front FaceTime camera. It's gone from 1.2 megapixels to 5. Aperture is the same at ƒ/2.2, but Apple has added a flash now as well. A Retina selfie flash.
Apps have been doing screen-based flash for a while but since Apple makes the hardware, they can optimize for it. That means a special chip with just one job: to light up three times normal brightness when a low-light FaceTime photo is taken. Because, of course, Apple would build that.
Like the True Tone flash on the back, the Retina Flash will also try to match the ambient lighting, so you get as accurate colors as possible, especially for flesh tones.
I've tried it in a variety of situations, inside and outside, and its worked well. Again, Serenity Caldwell is doing the comprehensive camera comparisons, but here's a sample to show the difference, in low-light and backlight, between iPhone 6 Plus (left), iPhone 6s Plus (center), and iPhone 6s Plus with Retina Flash (right).
Image 1 of 3
A flash is never ideal, but then conditions are never ideal. Since selfies are a thing, making them as good as possible as often as possible absolutely needs to be a thing. The new FaceTime camera delivers just that.
iPhone 6s Plus Performance
At the heart of the iPhone 6s Plus is the Apple A9 system-on-a-chip (SoC). Once upon a time, Apple debuted their new SoC on the iPad line, starting with the original. For the last few years, though, the iPhones have been getting them first. And they've been getting them at a pace that, frankly, makes the rest of the industry look flummoxed, flatfooted, or both.
The Apple A9 includes Apple's third-generation 64-bit central processing unit (CPU), called Twister. It follows the A7 Cyclone and A8 Typhoon, and that naming convention should more than hint at the type of power being sought after here.
Twister is a 1.85Ghz dual-core chip based on the ARM v8 instruction set, and it's an even more significant year-over-year improvement than the previous generation—Apple claims 70%.
For the graphics processing unit (GPU), Apple is reportedly using Imagination's hexa-core PowerVR GT7600. We'll have to wait and see if or until that's confirmed but, regardless, it's also a significant year-over-year improvement—Apple claims 90%
I'll save the benchmarks for Anandtech and Geekbench, but A9 is scoring impressively higher than the A8, scary close to the Intel Broadwell-Y chipset in the 2015 MacBook, and not far behind—for single thread—the Intel Haswell Core i5 in the 2014 MacBooks Air.
It's also scoring twice as fast as the Galaxy S6 and Galaxy Note 5 on single thread, and roughly on par for multi-thread. When you consider the A9 is dual-core and the Galaxy devices, octo-core, that's crushing.
Apple is achieving these levels of performance for a number of reasons. They had the foresight to put together a team of incredibly talented chip designers. They don't sell chips, so don't have to leave a generation on the shelf for as long as possible just to eke out as much profit as possible. They only support one platform, so don't carry any unnecessary burdens and can optimize specifically for their devices. And, of course, as a culture Apple isn't content to squander their lead, and so they let their platform architecture team race forward as fast as they possibly can.
In other words, Apple has the luxury of only having to worry about making the best chips possible for iOS devices, and it shows. The iPhone 6s Plus is ludicrously fast. You can feel it in every launch and ever transition. You tab or swipe something, and it's just there, ready and waiting for whatever you want to do.
Some of that is the increased efficiency of iOS, but a lot of it is the raw speed of the silicon and it's beyond impressive.
Yes, the iPhone 6s Plus has 2 gigabytes of RAM. (I'll pause while everyone collectively exhales a "finally".) Because the iPhone 6s Plus doesn't have Split View apps the way the latest iPads do, the benefit isn't as easily seen. But it's absolutely felt. Sure, Apple doesn't have to worry about the overhead of a third-party, non-optimized, interpreted, garbage-collected operating system and development stack, which means iOS can do more with far less. But it also means when you give it more, it can do much more.
With 2 GB of memory, for example, Safari tabs don't reload when you return to them after doing anything else. Part of that is perceptive—when Safari does have to re-render now, it's not redrawing the screen until after it finishes—but part of it is the extra room afforded by the extra overhead.
Likewise, big apps feel less fragile now. Even the Facebooks and Skypes of the App Store no longer seem to be constantly teetering on the edge of jettison.
Since the iPhone went 64-bit and since the iPhone 6 Plus went to an internal resolution of 2208x1242, the memory constraints have made its seem like it was running right on the edge. Now, with the extra memory, the iPhone 6s Plus simply feels like its running flat out.
The M9 is Apple's third-generation sensor fusion hub. The M7 and M8 were separate chips tasked solely with gathering accelerometer, compass, gyroscope and, more recently, barometer data. The M9 is integrated into the Apple A9 SoC, can measure pace, and also enables always-on "Hey Siri!" voice activation.
The integration helps with power efficiency, allowing the M9 to stay awake, recording motion and "listening" for Siri commands, for long periods of time without excessive drain on the battery.
Because Siri is always listening, and because we now live in a world where other iPhones, iPads, Apple Watches, and soon Apple TVs can also be listening, Apple has introduced something akin to "Voice ID".
When you set up your iPhone 6s Plus, if you want to use "Hey Siri!", you're asked to read several phrases so that it can isolate and identify your voice. That way saying, "Hey Siri!" won't light up every Apple device in the room. It will only light up yours.
It's not perfect. I used "Hey Siri!" to call a friend of mine the other day and, because I was moving my arm to stretch at the same time, my Apple Watch picked it up instead of my iPhone 6s Plus. Perhaps custom triggers or some kind of continuity intelligence could help with that in the future.
It's also not meant for security but for convenience. If someone records your voice saying "Hey Siri!" and plays it back, it'll work. So, if security is more important to you, or if the idea of always-listening voice activation creeps you out, you can turn it off in settings.
Apple is sticking with their intense focus on privacy, though, and is doing all the processing for "Hey Siri!" right on the device. That way no ambient conversation or noise ever gets sent up to Apple's servers.
If the convenience is worth it to you, if you want to activate your iPhone while cooking or tending to children, or any time your hands are otherwise occupied, "Hey Siri!" is terrific.
Touch ID is Apple's name for their fingerprint identity scanner. The technology debuted with the iPhone 5s, improved slightly with the iPhone 6s, and has now gone second-generation with the iPhone 6s Plus. Apple claims a 2x improvement in performance.
The speed gain is thanks to a new capacitive sensor that detects fingerprints much, much faster. On previous iPhones you'd touch the Home button, wait a moment, and your iPhone would unlock. Now it feels like your iPhone is unlocking as your touch.
Moisture is still an issue, but it's been minimized. A wet finger still won't work but a slightly damp finger seems to no longer be a problem. I'm not sure if that's due to better algorithms or something else, but as long as it can get a read it's fast. It's so fast that, if you want to read Lock screen notifications, you need to wake your iPhone with the power button or they'll be gone as soon as they appear.
iPhone 6s Plus has the same storage options as last year: 16 GB, 64 GB, and 128 GB. Many people in the tech industry have complained about 16 GB still being an option. For them, it's a justifiable complaint—they all need more. The answer to that is to buy a higher capacity iPhone. For people outside the tech industry, not surprisingly, the answer is more nuanced.
While there are absolutely people who'll buy the 16 GB iPhone and then run out of space, there are also people who won't ever fill up 16 GB. Perspective-taking is really hard, but use-cases vary.
Apple no doubt has hard numbers one how many of each storage size they sell, and perhaps even statistically relevant numbers on how much storage people are using. Anecdotally, I use about 40 GB, mainly because I download movies and TV shows to watch while on airplanes. That means even a 32 GB iPhone would be a non-starter for me.
Also anecdotally, my mother uses around 9 GM on her iPhone 5c and our videographer, Anthony, uses around 10 GB on his iPhone 6. They'd be fine with a 16 GB iPhone, as would people with enterprise or education-provided iPhones, bought in the hundreds or thousands, that only access internal apps and web portals. Use cases vary.
My guess is people who stream and don't take many photos or videos fall towards the very low end of storage needs while people who download and do take a lot of photos or videos fall towards the upper mid-high end, and there's very few people in between.
Also, with iCloud (see below) and new technologies like app thinning, the iPhone 6s Plus can fit more apps and more media into whatever storage capacity you get.
All that said, unless you know for a certainty that you'll only ever be streaming and won't ever be taking a lot of photos or videos, I'd still strongly, strongly recommend going with 64 GB. That way, even if circumstances change, you'll have a ton of free space available. Last year Apple dropped the price on 64 GB and added 128 GB, and this year there are new financing plans (see below), so going to at least 64 GB is even more affordable than ever. Consider it insurance.
Apple's Lightning connector still remains at USB 2.0 speeds, though. In years past NAND read/write wasn't sufficient for it to make a difference, but now a move to USB 3.0 seems like it would benefit anyone transferring large amounts of data over the cable, including media and backups.
The world is increasingly wireless and, as we'll see below, the iPhone 6s Plus has serious wireless speed. But it'd be nice for the wire, as long as it does exist, to keep up as well.
Especially considering that, according to Anandtech, Apple has significantly improved I/O performance. They speculate Apple is using PCI-E and NVMe to essentially make the equivalent of the MacBook SSD controller for the iPhone, and that it handles a hybrid SLC/TLC NAND setup ideal for the types of usage seen on mobile.
What that means is the iPhone 6s Plus can write and read data, from frequently changing bits to massive 4K blobs, like a champ.
Apple had to a fit a Taptic engine into the iPhone 6s Plus and, as a result, there was less room for battery: 2750 mAh compared to 2915 mAh found in last year's model. After having used it for almost two weeks, including while roaming in the U.S.—which hits the battery like a very small locomotive—I haven't noticed much difference.
The first 24-48 hours on any new iPhone, especially when you restore from backup as I did, can be rough. You're re-downloading a lot of content, which means the radios stay on, and you're re-indexing that content, which means the processor stays on. After that, things settle down considerably.
With the iPhone 6 Plus, I routinely had power left at the end of the day. So much so that, if I forgot to plug it in at night, I was still fine well into the next day. The same has held true for the iPhone 6s Plus. I've left it off the charger a few nights in a row just to test and it's never dropped more than 4% by morning. My guess is the extra power efficiency of iOS 9 makes up for the smaller battery size of iPhone 6s Plus.
On those rare occasions where roaming reception was terrible, and I could feel the iPhone 6s Plus getting hot as the radios amped up to try and grab a signal, the new iOS 9 Low Power Mode got me through.
Most days I plug in while in the car or at my desk while working, so I never drop very low. I had to make a conscious effort this week not to do that.
There's no wireless charging yet, like there is on the Apple Watch. The technology needed to wirelessly charge through metal casings is relatively new, though, so that's something to keep an eye on for the future, not the present.
Instead of making the iPhone 6s Plus battery slightly smaller while maintaining the same battery life, there are likely many people who wish Apple would make the battery bigger. Much bigger.
Battery geometry just doesn't work that way, though, and even if it did, lightness is more important for usability than battery life. People may think they want longer battery life, but the truth is, no one wants a heavy phone. Other manufacturers have tried. They don't sell.
By keeping the iPhone 6s Plus as light as possible, you can use it one handed more easily. You can read with it, play games, or watch videos on it for longer. You can always add a battery case or a rugged case if you need extra juice or extra protection. You can't slice off half your phone when you don't.
iPhone 6s Plus Connectivity
When I read the radio specs on the iPhone 6s Plus I think I understand what it's like to have a big Lambo on a city street. All that potential speed… and no way to release it.
The iPhone 6s Plus can get up to 300 megabits per second (Mbps) on LTE Advanced. In other words, if the previous iPhone had twenty lanes open to it, this one has twice twenty.
I've gotten over 100 Mbps from Rogers in my living room for over a year, but there's no LTE Advanced yet in my city, so there's no real way to test the new radio. (I did go to Toronto in hopes of getting faster results but a Taylor Swift concert meant the local towers were in gridlock.) Hopefully I'll be able to test that in the future.
Likewise, the iPhone 6s Plus can get up to 886 Mbps on multiple-in, multiple-out (MIMO) Wi-Fi but my local cable connection can't go anywhere nearly that speed. It probably helps with things like Wi-Fi sync, but even if I used it, I wouldn't be sitting there waiting for it.
But, just like having a big Lambo on a city street, I still love that I have it, and I still keep running speed tests in the hope that, at some point, all those lanes will just open up for me, and I'll go.
If you live in a magical place where such speeds are available to you, I envy you. And I can't wait to visit.
Not a radical redesign or a functional revolution, iOS 9 instead focuses on making the iPhone smarter, more polished, more well-rounded, and more productive than ever. Here's all the information on all the new features:
iPhone 6s Plus 3D Touch
Apple first showed off pressure sensitivity combined with tactile, haptic feedback—powered by what they call a Taptic engine—over a year ago on the Apple Watch. Because of the small display size it was limited in scope: press and you get a context-sensitive set of options. On the new MacBook, released in March, we got a hint at the potential of multiple levels of force on multiple points of a surface. Now, on the iPhone 6s Plus, we get to see what's possible when you combine the direct interaction of the former with the scope of the latter.
It's important because the iPhone home screen remains an icon launcher and, for most apps in portrait mode, a single column view of computing. It doesn't enjoy the split view controller of the iPad, which lets you quickly tap lists and glance at the details beside it. Instead, you have to tap, check, and if you went to the wrong place, tap back. Even is landscape mode on the iPhone 6s Plus, the lack of column height makes it less efficient than on iPad.
3D Touch works around all that. Or rather, through it. It folds interface almost like a wormhole does space. It lets you jump directly to actions, or look or leap through to preview or transition to entirely different views and apps on the other side.
That might sound strange but, functionally, it's genius.
Home screen quick actions
Home screen quick actions let you press an app icon and get a list of shortcuts that let you skip launching an app and go straight to launching a feature. For example, instead of tapping Camera, then tapping to switch to the front-facing camera or slow-motion video mode, you simply press the Camera app icon, tap the Selfie or Slo-Mo options, and click away.
There are two kinds of quick actions:
Static quick actions, which are available immediately when you install an app.
Dynamic quick actions, which are available after you've launched the app.
As the names imply, static quick actions are always there and always the same, while dynamic quick actions are optional and can change according to conditions. That's why it's important to launch an app at least once before checking to see if it has Home screen actions—the dynamic ones need to load first.
Many of Apple's built-in apps support quick actions:
Messages
Calendar
Camera
Photos
Clock
Maps
Video
Wallet
Notes
Reminders
iTunes Store
App Store
iBooks
News
Phone
Safari
Mail
Music
FaceTime
Podcasts
Game Center
Voice Memos
Contacts
Find My Friends
Up to four quick actions can be assigned to any app. Static quick actions get displayed first and then, if there's any slots left, dynamic quick actions. So, for example, Messages can show you a static "New Message" action, and dynamic actions based on the last three people you texted.
Each quick action can include up to two lines of text and an icon to help make them faster to visually parse and acquire. They also support VoiceOver for visual accessibility, which is great.
Delightfully, if no quick actions are present, you get the haptic equivalent of the "head-shake" interaction, which tells you pressing is an option even if pressing that particular app gives you no options. It's an encouragement to try pressing more apps.
Overall, Home screen quick actions don't reduce the Home screen's (Springboard's) roll as the gateway to apps, but it does transform it from an app launcher to a feature launcher, which is perceptively a much, much faster paradigm for when you're starting from Home.
It also makes one-handed use easier as well. Instead of having to balance while moving around to tap several different areas in succession, you can press an icon and then tap an option that's right next to it. Much less getting there, much more being there.
Peek and Poke—technically hint, peek, and pop, because there's a hover-like state for discoverability—let you preview items and, if you want to, jump right to them. Again, it's a warp tunnel—er, shortcut—through iOS that cuts out a lot of the moving back and forth between views and apps and lets you find and go to exactly what you want, when you want.
Hint lets you know something is there. It blurs out the rest of the screen so that only the list item or link (including those automatically created by data detectors) is visible.
Peek lets you preview the contents of the item or link. It keeps the rest of the screen blurred and overlays it with a remote view of the item's or link's content, whether from the same app or a different app.
Pop lets you commit to going to the contents of the item or link. It works similarly to how tapping a list item, or link has always worked but, since the view is already open, it simply expands to fill the screen.
For example, you can press the title of an email in your inbox to peek inside and then press harder to pop right into it. In that email, you can press a linked location to peek at it on a map and press harder to pop right into it in the Maps app. There you can press a restaurant's location to preview it and press harder to pop right into Safari. Then, well, you get the idea.
Built-in apps with peek and pop include:
Mail
Messages
Camera
Maps
Calendar
Photos
Safari
Weather
Music
Video
Notes
iBooks
News
Find My Friends
The great thing about peek is that you can abort at any time. If you decide the preview is enough, and you don't want to pop in, you simply let go. There's no need to navigate back because you stopped before you actually navigated away.
Peeks can also have actions. Swipe up and the preview will lock into place show you a list of common tasks for that view or app. For example, flag a message, add a webpage to Reading List, or FaceTime a contact.
Mail gets a couple of custom actions as well. Thanks to its existing gestures and use as a way to triage emails on the go, you can also swipe sideways to get to mark and trash buttons. These behaviors aren't available to other apps, at least not yet, but show how more complex options could eventually be mapped.
Quick actions inside peeks include:
Messages: Slide up for contextual responses.
Calendar: Slide up to accept or decline a calendar invite.
Photos: Slide up to copy, share, favorite, or delete a photo.
Notes: Slide up to share, move, or delete note.
iBooks: Slide up to share or show a book in iBooks store.
News: Slide up to like, save, or share a story.
Safari: Slide up to open a link in new tab, add it to reading list, or copy it.
Music: Slide up to play album/playlist, shuffle, add/remove to My Music.
Find My Friends: Slide up to get directions or notifications about change of location.
There are also quick actions inside apps that behave more like the Home screen quick actions, where you press instead of swipe:
Search: Press a contact for additional ways to connect (call, message, etc.)
Maps: Press on a pin or location for directions, option to call, open homepage, or share location.
Messages: Press a contact for additional ways to connect (call, message, etc.)
Reminders: Press on individual reminders for actions.
Phone: Press on contact name in favorites or recent calls for additional ways to connect.
FaceTime: Press contact for additional ways to connect (call, message, etc.)
Contacts: Press contact for additional ways to connect (call, message, etc.)
Peek and pop are also available for the web, for both standard and data detector generated links. They work in Safari, in the new Safari View Controller, and in the older WKWebView and UIWebview controllers. That means apps from the latest social networking clients to third party browsers like Chrome can all implement them.
What matters most, though, is the time peek can save you. Get asked about a movie, peek at your calendar, see if you're free, and answer right away without switching apps. Check on a flight, glance at a link, see if you recognize a location—all of it, faster and more conveniently than ever before.
In addition to Home screen actions and peek and pop, Apple has also provided a way for developers to get direct pressure data as well. Apple shows it off in the iPhone 6s Plus version of the new Notes apps, in the markdown feature in Mail, and in Chinese character input.
For example, when you use the Sketch tool in Notes, you can increase or decrease the line thickness by increasing or decreasing the pressure you put on the screen. It doesn't work as well as the iPad Pro and it's dedicated Apple Pencil, but it works.
There's potential beyond drawing apps as well. Smule has already added pressure sensitivity to their Magic Piano app, for example. And, of course, games will no doubt come up with all sorts of creative ways to implement pressure into their controls as well.
There are a couple of other things you can do with 3D Touch. You can press on the keyboard to transform it into a trackpad and press deeper to select text. It's similar to the iOS 9 trackpad feature for iPad, but feels even more natural. It took iOS three generations to get basic text editing, but iOS 3 nailed it for multitouch. iOS 9 and 3D Touch have already nailed it for multipress.
You can also press and swipe across the screen to go back an app. It's similar to the universal back gesture introduced in iOS 7 but works inter-app instead of intra-app. You can also let go halfway across to invoke the new fast app switcher, whose iOS 9 redesign suddenly makes much more sense. In both cases, since view transition is a separate gesture from app transition, the lack of conflation makes for a more predictable, enjoyable experience.
You can even peek and pop in the AirPrint preview to go right into a PDF you can then share immediately.
It hints at the range of 3D Touch and why it has so much potential. Prior to iOS 8, most interfaces were "pull". You had to leave where you were and go hunting for the app that contained the feature you wanted to use. Post-iOS 8, thanks to Extensibility, interfaces started to become "push". Actions, widgets, and more would come to you where you already were.
Peek and pop take it even further. Instead of "pull" or "push" they're closer to "teleport". They let you pull in what you want to see, right where you are, and then push into it, and simply by increasing the pressure on the screen.
If we consider pre-iOS 8 interfaces as being pull and post-iOS 8 interfaces as being push, then peek and pop make those distinctions seamless. Now the interface can both come to you and you can go to it simply by varying the degree of pressure you put on the screen.
The interface is consistent and incredibly well considered, and it works phenomenally well with the hardware, including the Taptic Engine. It feels like you're pressing when you press and on what you're pressing.
It might take time for the really important options to become perfectly chosen and placed for each and every app, but even at launch it's obvious it's going to be transformative.
It's one of those things that makes an interface, especially a single-column interface like the iPhone perceptively much, much faster. And I've long felt that when it comes to mobile, convenience is always the killer app.
Live Photos
It may seem silly. It might even seem lame. But when your significant other smiles, your child laughs, your pet looks up at you, the trees rustle, the waters fall, the cars race by, the dancers twirl, the batters swing—when you see the moments that matter to you come to life, it may still be silly, but it's also wonderful.
Live Photos work by taking a 12 megapixel image, and associating it with a ~15 fps video that starts 1.5 seconds before the image and continuing 1.5 seconds after. The image is a JPG, the video an MOV, and the result a hybrid. The iPhone 6s Plus uses the first 1.5 seconds of animation to ease in when you swipe between photos and plays the full 3 seconds when you press using Touch 3D.
The trick, then, is not to think of it as a movie that you tap to start and tap to stop. Rather, think of it as a still that you tap to capture at the perfect moment. Then let the animation take care of itself. I think that's why Apple is so determined to reenforce that they're not videos—to get them right you really have to think of them as photos. Photos that just happen to animate
You can turn Live Photos on or off right from the Camera app, and when you take one, a yellow indicator comes on. Wait until it goes off before moving. Apple will be pushing a software update to automatically end a Live Photo if the accelerometer detects significant movement but trust me, you want the whole thing.
You can share Live Photos the same way you share any photo, but devices and apps that don't support them will only get the JPG, not the MOV part. You can also choose right in the Share Sheet to only share the JPG if you don't want to send the Live Photo.
You can't take Live Photos on older iOS devices, but you can view them. You just tap and hold instead of pressing. You can also use them as clock faces on Apple Watch and view them in the Photos app for OS X El Capitan. And that means grandparents and parents, friends and loved ones—anyone with a recent iPhone, iPod touch, or iPad—can enjoy them as well.
The Live Photo indicator used on the Share Sheet is missing in the thumbnail views in Photos and Albums, sadly, which makes it impossible to tell if a photo is a Live Photo or not without swiping through the full screen view and looking for the animation. There's also no Live Photo album the way there is a screenshot, selfie, video, and almost every other type of album. Both seem like obvious omissions so, hopefully, they're coming in an update as well.
Apple is also providing a way for developers to handle Live Photos in App Store apps, and Facebook has already been named as one of the services implementing them. Hopefully, Instagram and others will follow quickly.
That's all the mechanics behind-the-curtain, though, and I almost hate elaborating on them because when you use Live Photos all you see is the magic.
I tried it out doing goofy faces in New York City, and then with action shots of my godkids at home. One of my favorite moments, however, was when I took pictures of my mother's garden and sent them to her without really thinking about it. She saved them to her iPad and started swiping through them in the Photos app.
Then she exclaimed: The flowers, they're moving!
Such silly, wonderful, magic.
iPhone 6s Plus Ecosystem
As much as the iPhone 6s Plus is terrific mobile computer featuring state-of-the-art technology, it's also part of a much larger family of hardware, software, and services. With Continuity, the iPhone 6s Plus can work seamlessly with the Mac or iPad. With AirPlay, it can beam audio and video, and mirror its display through the Apple TV. Thanks to pairing, it can also extend notifications, activity, remote control, and more through the Apple Watch.
There's also the iTunes Store and App Store, a wide range of accessories, digital services like iCloud and Apple Music, and customer services like the Apple Store and AppleCare+.
You can use the iPhone 6s Plus with a Windows PC and Google Services, as well, and many people prefer to. Apple hopes, however, that the sum of the value it all creates goes well beyond any single part.
The iPhone 6s Plus has access to more apps than any iPhone in history. That includes not only the 1.5 million now available in the iOS App Store, again including the best of Google and Microsoft, but an increasing amount built-in by Apple.
Camera
Photos
Health
Messages
Phone
FaceTime
Mail
Music
Wallet
Safari
Maps
Calendar
iTunes Store
App Store
Notes
News
Contacts
iBooks
Game Center
Weather
Reminders
Clock
Videos
Stocks
Calculator
Voice Memos
Compass
Podcasts
Watch
Tips
iCloud Drive
Find My iPhone
Find My Friends
Some people begrudge the built-in apps, bury them in a folder, and wish Apple would let allow them to be hidden and deleted. I'll admit to wanting to bury Tips and salt the earth. It's something Apple has been considering for a while, but many of the apps act as front-ends for deeply integrated features of the operating system, including serving as information brokers for Siri.
Moreover, hidden or deleted apps create problems. People forget what they've hidden or deleted and then become upset when they can't find them. Apple has, however, made the iCloud Drive app hide-able in Settings. If that's not the last remnants of the resistance to anything resembling a file system on iOS, it could be a sign of more hide-able apps to come.
One of the most interesting aspects of the "Plus" line of iPhones is the ability to show split view apps in landscape. Not to be confused by the new multi-app multitasking feature of the same name, splitview apps show a two-column (horizontal regular size class) iPad-style interface on the iPhones Plus in landscape mode. In other words, they let you turn the iPhone into a tiny tablet.
Last year few apps beyond Apple's own took advantage of the feature but this year many, many more have updated. Also, apps that were once iPad-only have now launched for the larger sizes iPhone, chief among them, Paper by 53.
Those interfaces and apps make the iPhone 6s Plus even more valuable, letting it work like a big phone or, with a simple turn, a small iPad.
The iPhone 6s Plus should be compatible with most if not all iPhone 6 Plus accessories. The tiny difference in height, width, and depth shouldn't be a problem unless a specific case's tolerances are unusually tight. Apple has made new versions of their silicon and leather iPhone 6s Plus cases available. Silicon colors include white, charcoal gray, stone, antique white, blue, turquoise, midnight blue, lavender, pink, orange, and product red. Leather colors include midnight blue, saddle brown, rose gray, brown, and black.
Image 1 of 2
The Apple Lightning Dock, launched earlier this year, fits the iPhone 6s Plus perfectly. Apple, however, has also made the dock available in new, matching metallic finishes of space gray, silver, gold, and rose gold.
Screen protectors still work with 3D Touch on the iPhone 6s Plus, and Apple and other retailers are specifically labeling the ones they sell as such. Always check with the manufacturer, however, if you have any specific concerns.
With Bluetooth 4.2 and 802.11ac Wi-Fi, the iPhone 6s Plus is also compatible with the latest wireless accessories, including the Apple Watch.
Apple includes 5 GB of iCloud storage with every Apple ID. That now includes iCloud Photo Library for pictures and video, and Apple Music Library for songs. Both use a nearline model which means more frequently used, and recent files are kept locally while infrequently and older files are kept on Apple's servers, only a tap and a download away.
iCloud is also used for backup, email, contacts, calendars, iCloud Drive documents, and more. So, the 5 GB might not go very far. Apple hasn't seen fit to bump the free tier yet, but this year they did slash the cost of the paid tiers by half. That means you can now get additional iCloud storage for:
50 GB: $0.99/month
200 GB: $2.99/month
1 TB: $9.99/month
Dropbox, Google Drive, OneDrive, and other popular storage providers, as well as Google Photos, Flickr, Spotify, Rdio, and all major photo and music services are also available.
Apple Stores and AppleCare+
Apple Stores, especially when combined with iCloud and the extended warranty service, AppleCare+, provide remarkable customer support for iPhone 6s Plus owners. Apple specialists can help you test a phone to make sure it's what you want, help you set it up, teach you how to use it, and if anything goes wrong, help you fix it. It's a feature not always included on competitive checklists but anyone who's ever needed to avail themselves of it knows just how important a feature it is.
With AppleCare+ you can walk in with a damaged iPhone, get a replacement, restore from backup, and walk out with all your data, just the way you left it. It's one of those things few people appreciate until they're in desperate need of it.
New this year, the iPhone Upgrade Program essentially lets you get 0% financing—provided by Apple through Citizens One in the U.S.—for 24 months, with an option to upgrade to the next iPhone in 12 months. You have to pick one of the four major carriers, AT&T, Sprint, T-Mobile, or Verizon at the time you buy, but the phone itself is unlocked. (The carrier requirement is likely to prevent fraud and gray market export.)
The iPhone Upgrade Program is more expensive than some carrier options, but it includes AppleCare+ which makes it highly competitive overall.
16GB for $36.58/month.
64GB for $40.75/month.
128GB for $44.91/month.
If you're interested in upgrading every year, and you want AppleCare+, the iPhone Upgrade Program looks terrific. I can't wait until it's available internationally.
Not sure whether to upgrade or what color, capacity, or carrier to get? Just get an iPhone 6s Plus and not sure how to get set up and started? Our ultimate guides can help:
iPhone 6s Plus Bottom Line
After spending almost two weeks with the iPhone 6s Plus, "the only thing that's changed is everything" rings absolutely true. Apple has rebuilt one of the most popular phones in history and done it in way that makes it stronger, faster, sharper, and deeper than ever. That shows intense consideration but also betrays immense confidence. Apple knows who their customers are. They know to such a degree it lets them offer only two new phone models a year. And they stay that course, every year, concentrating not on making different for the sake of different, but making better for the sake of better.
At 5.5-inches the iPhone 6s Plus is still just as much tiny tablet as big phone, and transforms between the two with nothing more than a turn. A year later, though, and now the rest of the world has caught up with it, providing software to take advantage of the hardware.
There's no ultra HD display, no wireless charging, and no Apple Pencil support. There's 3D Touch, a technology that takes one of the biggest breakthroughs in modern mobile history, multitouch, and gives it a whole new dimension.
Like capacitive touch, 3D Touch is one of those things that you never really think you need until you have it, and then suddenly you wonder how you did without it for so long. Whether or not it ultimately ends up being as transformative only time will tell, but judging by the iPhone 6s Plus, it's off to truly impressive start.
If you have one of the iPhones 5 or older and want to a screen that's bigger, either for accessibility, creativity, or productivity, the iPhone 6s Plus is a phenomenal upgrade.
If you have a large screen Android phone and Apple's focus on security and privacy, software consistency or depth of ecosystem appeals to you, thanks to the new Move to iOS app, it's never been easier to make the switch.
If you have an iPhone 6 or iPhone 6 Plus, it'll come down to how compelling you find the new camera or 3D Touch, and how enticing you find the new yearly upgrade plans.
Over the course of the last year, I've used the iPhone 6 Plus the vast majority of the time. Fitting it in a pocket was never a problem, and so the increased battery life and productivity easily won out. The iPhone 6s Plus takes everything that was great about it and makes it better, in the case of the camera, or beyond, in the case of 3D Touch.
The iPhone 6s Plus is not only a better big phone, it's a funner big phone to use. And that's an achievement.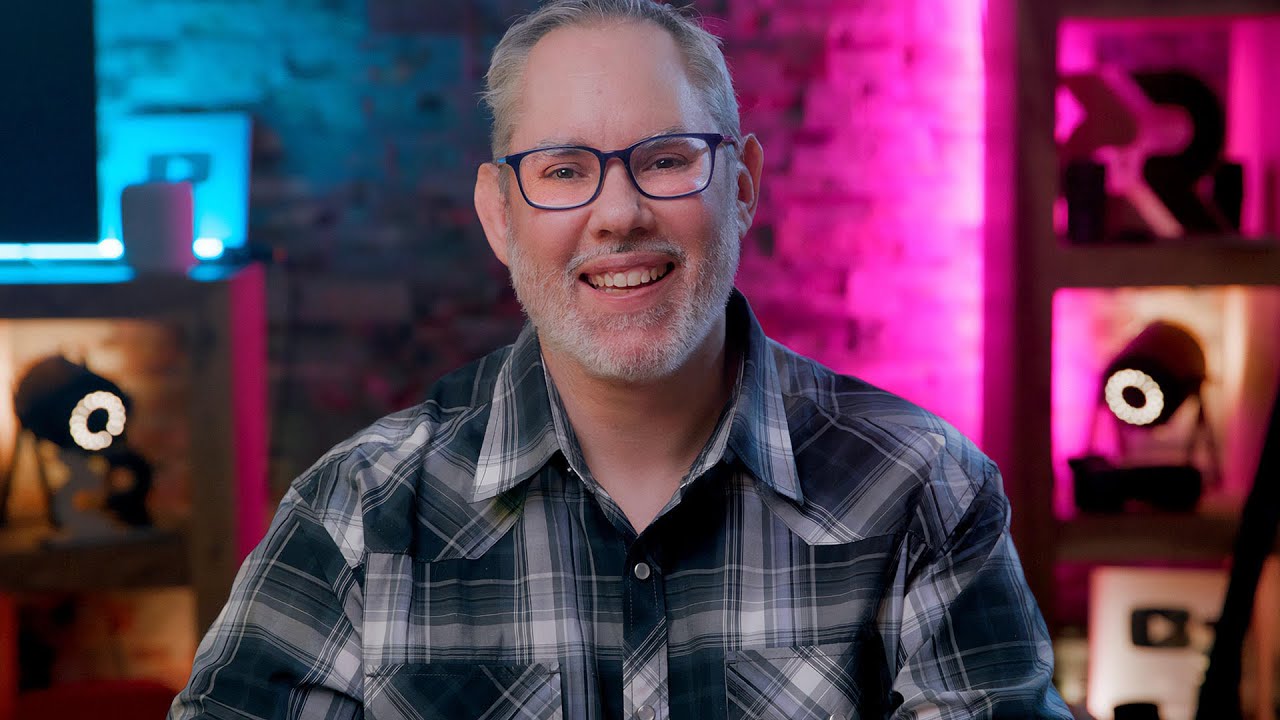 Rene Ritchie is one of the most respected Apple analysts in the business, reaching a combined audience of over 40 million readers a month. His YouTube channel, Vector, has over 90 thousand subscribers and 14 million views and his podcasts, including Debug, have been downloaded over 20 million times. He also regularly co-hosts MacBreak Weekly for the TWiT network and co-hosted CES Live! and Talk Mobile. Based in Montreal, Rene is a former director of product marketing, web developer, and graphic designer. He's authored several books and appeared on numerous television and radio segments to discuss Apple and the technology industry. When not working, he likes to cook, grapple, and spend time with his friends and family.