Apple News+: Everything you need to know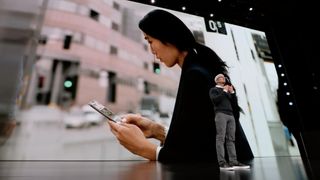 Apple News+ is a new service offered by Apple that adds magazines to its existing Apple News app, meaning you can get all your news and magazines in the same place!
What's new with Apple News+
Texture to shut down May 28, 2019
While we have known for a while that Apple News+ was going to take over the mantle from Texture sometime later this year, it's now official that Texture will cease to exists come May 28, 2019.
Luckily, if you're a texture subscriber, all of the magazines you read are available in Apple News+, when you switch over your subscription you should miss a beat.
What to learn everything there is to know about Apple News+, iMore has you covered.
Apple News+: The Ultimate Guide
What is Apple News+?
Apple News+ is a new subscription model of the Apple News app that includes magazines, meaning the app will allow you to subscribe to magazines and recommend magazines and magazine articles to you right from the News app.
It also has digital subscriptions for newspapers and other media outlets such as The Wall Street Journal, The LA Times, Vulture, TechCrunch, and more!
Which Magazines are available?
There's a ton of magazines that Apple showed of at the event (stating there was over 300) including National Geographic, Rolling Stone, Time, New Yorker. Popular Science and so much more!
Which countries is it available?
Apple News+ will be available in the U.S. and Canada starting right now. Later this year, Apple plans to bring the new service to Australia and the United Kingdom later this year, and it also has plans to expand the service to other countries in Europe as well.
When will Apple News+ be available?
If you live in the U.S. or Canada, you can get Apple News+ today! You just need to update the News app and you'll be able to purchase a subscription to Apple News+ right now!
How much does it cost?
An Apple News+ subscription will cost $9.99 (USD) per month, and there is a promotion to try Apple News+ for a one-month free trial! Canadians will have to pay $12.99 (in Canadian dollars) for the same service.
Does Apple News+ support Family Sharing?
Yes, it is! With one subscription you can share Apple NEws+ with your entire family, and each member can have their own favorites and personal feed just for them!
Do you have to subscribe to Apple News+
No, you don't have to get an Apple News+ subscription to enjoy the Apple News app as you always have. You can still use the News app to read articles curated for you by Apple, you only need a subscription to Apple News+ to enjoy the magazines and other subscription benefits.
I already subscribe to Texture, what does this me for me?
According to our very own Rene Ritchie, Texture is will be going away come May. Apple News+ should feature all the same (if not more) content you're getting from Texture, but your subscription likely won't carry over.
IThat being said, if you pay your monthly subscription through iTunes, it appears that your magazines automatically come over to Apple News+ once you sign up for the new service. Links to the magazines show up near the top of the Apple News+ page in the News app.
There's no telling for sure if this will continue to be the case once Texture is killed off, but for now, it does appear that Apple News+ is allowing you to view your Texture content.
Are you excited?
Are you excited for Apple News+? Let us know in the comments down below!
Get the best of iMore in in your inbox, every day!
Luke Filipowicz has been a writer at iMore, covering Apple for nearly a decade now. He writes a lot about Apple Watch and iPad but covers the iPhone and Mac as well. He often describes himself as an "Apple user on a budget" and firmly believes that great technology can be affordable if you know where to look. Luke also heads up the iMore Show — a weekly podcast focusing on Apple news, rumors, and products but likes to have some fun along the way.
Luke knows he spends more time on Twitter than he probably should, so feel free to follow him or give him a shout on social media @LukeFilipowicz.
Biased very left leaning Apple hand-curating news feeds? What could possibly go wrong!

You must be fun at parties

Isn't there a saying about "when they can't attack your argument, they attack you"? or something? Either way, I'm glad you had such an insightful counterpoint to the issue of someone handcurating news not having any implicit bias at all... I'm sure they'll add just as many DailyWire/Fox/whatever articles as they will ones from "not biased at all" Huffington Post/TYT/CNN and all. All I want from an RSS reader, which is what Apple News is/used to be, is to let ME pick what I want shown. They can "YouTube" it, and put "Hey, this doesn't seem accurate" if they really want, but picking the news is very "1984" in the modern usage. Not very "Think Different" at all.

There are plenty enough reasons to think this is a failure without resorting to knee jerk talk radio conspiracy theories. Like... nobody wants to pay for magazines anymore. The only way this might have worked would have been if they bundled all of these news/tv/games services into one. Which they haven't done. This a failure out of the box.

I don't see it as knee-jerk. It's highly probable, since the curators would likely not include something that goes against their political preferences. I probably wouldn't either, but that's why I'm not a fan of curation, on top of what YouTube did. I do agree it'll probably fail for the reasons you mentioned as well, but they won't say it did because they also claimed 5 billion articles were read in the app, which I highly doubt.

I'm not sure how biased it will be, given the fact that you can just load Safari and visit whatever news sites you like. Apple have to persuade people to use this service instead of using one of the many free news sites online, so producing biased content wouldn't be a great idea.

It's built in, and they will push people towards it. Further, people aren't likely to realize it's biased. For instance, I doubt they'll post anything critical of a politician they like. It's one thing to say "competing with Safari" but they're not really. Most non-techies won't realize it's only feeding them CNN/HuffPo/TYT and alike without showing them something somewhat critical of those. I'll wait to see if DailyWire/Fox/Crowder are included in the "curation" as the CEO of YouTube said she wanted to ban Shapiro already because her son is a fan and "next thing you know, he's listening to Peterson". I see it as a problem for most of the tech companies, not just YouTube. I don't care as much when they're just making the OS, but when they branch to other things, I'm concerned. For example, I don't agree with the political nonsense LibreBoot was in a while back, but they won't stop anyone from using it. Or when the writers of TOR virtue signaled about not liking a certain site that moved to TOR (while not commenting about the people hosting sites full of "people"* Chris Hansen would tell to take a seat), but TOR couldn't block it. In this case, Apple can block people they disagree with. Does bug me that Mozilla wasted time replacing .bro in their source-code because it's "not inclusive", but they don't control what sites people can go to (just injecting ads for Mr Robot into people's browsers).

Euh, let's see it before we judge... I suggest you focus on the present, the future is not written yet. Predicting based on fact is good but I have yet to read one on which you based your opinion about something that was just announced.
I don't understand what is your point in coming here and just argue for the sake of it; obviously we are here for a discussion and we are all expecting the others to be here for the same thing.

"It's highly probable, since the curators would likely not include something that goes against their political preferences" Offer the tiniest bit of evidence. "I probably wouldn't either" Glad you admit to your ignorant authoritarian tendencies. I will try and ignore you in the future.

Predicting Apple's failures is a low batting average game, worst than baseball. Good luck with that.
I understand this doesn't appeal to you and voiced like it would have been more interesting. Many other people will be interested, just read the comments here. A lot of people still read magazines but just not enough to cover the printing/distribution overhead so this might actually work, let's see.
As for bundles, prices have not been announced on 2 of the other services so no reason to expect them either. That will probably come sooner or later.

The only question I have right is whether or not my Texture subscription will transfer automatically or if I have to cancel it and sign up for News+.

I have the same question...have been a Texture subscriber for a while. If the magazines are the same then I would move over...

Based on the updated article, sounds like in most cases we need to cancel and more, or just wait until May for Texture to go away.

so is the news app only going to be available via subscription?

I'd hope so, so then it's not bloating up phones.

This comment doesn't really make sense, the Apple News app will be there regardless of whether it's a subscription or not, and you can remove it from the home screen if you want to.

Read the rest of his comments on this site. Nothing he says makes sense...

You obviously had bad experiences with Android phones. Welcome to iPhones, they don't get bloated in any way (other than what you will knowingly install, there you're on your own).

No. You can still use it without the subscription.

I signed up for Apple News+ on my iPhone, but cant read any of the premium content on my iPad. It wants me to start a free trial...and when I try it says I'm already subscribed. Awesome first experience.

Your first experience seemed to have been alright, you did say you subscribed on your iPhone, did you experience any issue doing that?
On your iPad, did you try just killing and relaunching the app? A restart? A log out/log in?

Noticed when on an older iPad in magazines section it cuts the browse catalog selection into sections. A-M and N-Z. Older iPad pros will let you browse all the catalog on one scroll page. Interesting that it is optimized even for different versions of iPad hardware depending on it's capabilities. I wonder what else is optimized between iPad/iphone models.

Timmy's never heard the phrase "Too many (pun intended) cooks spoil the kitchen" evidentially.....

After playing around with News+ for a bit, I have some more questions:
(1) How do we access a magazines backlog like we could with Texture?
(2) Is it possible to share or even save favorite articles?
(3) Given that the iMore channel in Apple News always seems out of date (by months if not longer), what is the possibility of iMore publishing a digital magazine into News+?

I currently subscribe to 5 magazines and read them via the Newsstand app on my iPad. A separate subscription and separate monthly payment for each of those magazines. Once my iPhone received the new iOS update I immediately went into iTunes and cancelled each one of those subscriptions and signed up for Apple's new $9.95/month plan since each of those magazines is available in the new Apple News app. I will be saving significant money by doing this. Many thanks to Apple for doing this!

Is there no way to favorite you, well favorite, magazines to the main screen? I scrolled through the A-Z list of magazines and downloaded a few. Why would they not appear in a shorter list or on the home page of the app? If I am not missing something this is a glaring UI fault. Magazines I have downloaded are not showing up under My Magazines. While it is nice to see the magazines in there native format they are also impossible to read on a smaller screen. I didn't even find the experience good on my 11" iPad. I have an older 12.9" and maybe I will give that a try. The ability to reformat an article within a magazine to a more readable format would be nice. I doubt I will subscribe. Hopefully version 2.0 will be better.

This may be useful to you. Apple's support pages are very useful, I suggest you bookmark it.
https://support.apple.com/en-ca/HT209514

I have subscribed, and I have the same issue. Only the most recent magazine shows up in the "Recent" stack. There is no way for me to see any of the other magazines I've opened recently. It's possible to download the content, but it doesn't show up in the Favorites or Recent areas in News+. On the other hand, I watched a Youtube review of the app that showed the Recent section updating with more than one magazine, so I suspect this is a bug. Unfortunately it affects me on all four of my Macs, my iPad Pro, my iPad Mini, and my iPhone. I'm guessing it's related to my account in some way.

Can we have access to old magazines? Even after I quit my subscription? For example if I pay for a magazine subscription for May 2019, then I stop my subscription, do I always have access to May 2019 magazines? Or have I lost them and just wasted my money if I didn't ready anything that month?

As a former Texture subscriber, I was really underwhelmed by the lack of features for accessing recently used content. This seems to be a bug, since I have seen videos where the recent and "favorite" magazines are in fact updating, but it doesn't work on any of my Macs or i* devices. It's also a huge disappointment not to be able to get access to back issues of the magazines. Maybe this will be rectified soon, but the first impression this app made on me wasn't favorable. Nor was the instant crash I was subjected to the first time I ran it on my Mac (though it works after they pushed out some new data). I hope the other deficiencies are quickly remediated.

Most likely teething issues, I'm sure they'll be fixed soon
Thank you for signing up to iMore. You will receive a verification email shortly.
There was a problem. Please refresh the page and try again.