Apple TV+: Originals, Channels, and the struggle to bring Hollywood forward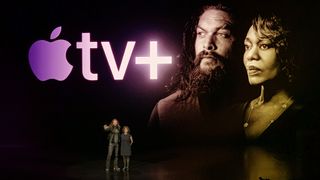 Apple has just finished their March 2019 'Show Time" event and we've just gotten the very first details about their new video service — Apple TV+. You know, the one they've been working on for a couple of years, spent billions on getting A-list talent signed up for, and may not be as quantity as Netflix or Amazon but could just be shooting for even higher quality.
Don't want to read? Hit play to watch the video version!
1. TV app, the sequel
There's a new TV app with a new interface that's all about bringing you the programming you care about. Across the top, you have Watch Now, which has your Up Next queue, which is everything you're watching and have added to the queue because you want to watch it.
Then you have Movies and TV shows, and the all-new Kids tab, which is exactly what you think it is. There's also For You — and I love that Apple's being relatively consistent across their services app for this — that shows you other stuff you might be interested in based on what it thinks you'll like.
It'll be interesting to see how good the recommendations are because that's a super tough problem to crack. Just ask Netflix.
I've always liked the idea behind the TV app but never liked the execution. It's always felt like a layer of abstraction that, like Siri on Apple TV, lives on some separate, weird, interface layer than makes the hierarchy, and hence what happens when I hit the remote, difficult to predict.
This all looks better than that. It looks cleaner and better organized. I'm still worried about not knowing if I'm in the tabs or in the top row, going back to the TV app instead of the episodes pages, and otherwise swimming when I want to run, but I'm optimistic all the time Apple has put into it is really going to show.
2. Apple TV Channels
Speaking of challenges…. Services like Netflix, Hulu, CBS All Access, the upcoming Disney+, they all have huge back catalogs that you can watch if the problem you want to most immediately solve is just — I'm bored. I just came home or I just finished watching one thing, I need more. Give. Me. More.
So, what Apple is doing is Apple TV Channels, where you can subscribe to a bunch of just exactly those kinds of services from within the TV app.
Epix, CBS All Access, Starz, Showtime, HBO, Comedy Central Now, Cinemax, Tastmade, and more. It'll vary by region as it rolls out, of course, because unlike Music, TV has never gotten its international…. act together.
On one hand, it's not as good as catalog because you have to pay for extra services to get their catalogs. On the other hand, since, again, unlike music, every service has different catalogs, you have to pay for a lot of them anyway and Channels might just be a better way to manage all that.
You can add them and remove them as you want them, all from one app, one place, with one account, using one service.
So, yeah, people like to talk about subscription fatigue like this monster always lurking on the horizon. But, be it the Newstand, cable, a department store, very few of us have been able to buy everything we want, all at once.
It's always been about making choices, and Apple is offering a sane, centralized way to make and control those choices.
Except for Netflix, of course. Which is still hard nope-ing all of this. Because they're big enough and established enough to do just that, unified customer experience be damned.
3. Apple TV+
Then, there's TV+, which is the name Apple's using for their original content. You know, the stuff featuring Steven Spielberg and J.J. Abrams, Jennifer Aniston and Jason Mamoa… And, yeah, a coding show for kids from the Sesame Street team.
Apple had a lot of the stars up on stage, something that came off well live at the event but a lot of people seemed to be complaining about on Twitter. Personally, I liked the vibe in the theater but, yeah, some of the segments were way too long and while the show concepts were cool to hear, a lot of the jokes fell flat.
Maybe next time have the stars up front, the trailers playing behind, a few short words, and cycle them out more quickly? I don't know. Monday afternoon celebrity quarterbacking is easy.
Anyway, we did get to see a montage of some of the trailers for some of the shows. The ones coming sooner rather than later.
They looked slick, well produced, well shot. And with a ton of diversity, from comedies to dramas, shows to documentaries. Apple is definitely going A-list. They're spending billions, though not as much as Amazon or Netflix. But it's still a quality over quantity play.
How all those stars and all those shows all land, of course, we'll have to wait and see.
For now, it's all about Apple giving creators a platform to tell the stories they couldn't tell anywhere else. Now, it may well be very much in the brand-conscious, Disney style where Apple just won't want to touch some kinds of stories and topics.
But that's why we have HBO and all the other channels.
4. Oprah
Yeah, Oprah gets her own hed. She's back. And she's with Apple. And she literally loves that they have a billion devices in people's pockets, y'all.
It's like Tim Cook lit up a Bat Signal, just for Opera, just because he felt she needed that Returns moment. The world needed it. And you could see by his reaction how much he believed that.
She'll be producing some documentaries for apple on sexual harassment and mental health, tough topics that need a fearless, compassionate, determined voice.
Also, an all-new book club with a twist I love: Leveraging everything that makes Apple, Apple, authors will go to Apple Stores and their appearances will be streamed to everyone that has the TV app.
Very few companies can span brick and mortar retail, apps, and services, at that kind of scale.
It was very much an Only Apple moment, and I don't think we'll really appreciate the impact of those kinds of reach plays until they start hitting in volume.
5. Pricing and availability
So, straight up, no pricing info for the Apple original content yet. Some of it might be free. Some might be premium. We'll have to wait and see. Both Apple Music and the just-announced Apple News+ are $10 a month, but it could just be Apple hasn't figured it all out yet… or wants to see the reactions first.
It'll be available on all Apple devices, from iPhone to iPad to Mac to Apple TV, and on TV app for Samsung, LG, Vizio, and Sony TVs, and on Roku and Amazon boxes.
So, pretty much anywhere, which shows Apple is prioritizing the service and not their hardware sales, at least in this case. They want all eyes on it. All of them.
And the Apple originals part will be available in 100+ countries. Starting this fall.
Get the best of iMore in in your inbox, every day!
Rene Ritchie is one of the most respected Apple analysts in the business, reaching a combined audience of over 40 million readers a month. His YouTube channel, Vector, has over 90 thousand subscribers and 14 million views and his podcasts, including Debug, have been downloaded over 20 million times. He also regularly co-hosts MacBreak Weekly for the TWiT network and co-hosted CES Live! and Talk Mobile. Based in Montreal, Rene is a former director of product marketing, web developer, and graphic designer. He's authored several books and appeared on numerous television and radio segments to discuss Apple and the technology industry. When not working, he likes to cook, grapple, and spend time with his friends and family.
It was like a bottle rocket. The fuse was lit, it went about 20' into the air, there was a pop, and it was over. Not all that exciting.

" But, be it the Newstand, cable, a department store, very few of us have been able to buy everything we want, all at once." Thats a poor reason to accept what was shown yesterday. This is no different than Roku, FireTv and the current Apple TV setup, except for the fact you can subscribe to the different services through the application. Nothing was advanced yesterday and it should be embarrassing for Tim Cook, Eddie Cue, and everyone involved in it that nothing was shown or available for many months. I'm not even going to go down the Oprah road...

I fully believe the narrative is going to change on this, just don't know if it will be good or bad. This is nothing more than what they did with the alleged Mac Pro announcement that just tells everyone "We are working on it. We have nothing to show or say other than we are working on it. In the meantime please enjoy some marketing bullshit that will probably look nothing like the finished product when we finally deliver it to you."

Accept? Wow, you are really emotionally involved. Apple announced some boring stuff, let's move on. Not every Apple announcement will change your life, they have other customers with different needs than yours to serve. We don't know yet what most of what was announced will be like until they become available. I remember in late 2006 and early 2007 when cell phone manufacturers were all spelling Apple's doom with their phone... and look where we are now, though everybody still beat Apple on the head every time they announce something new.

"Now, it may well be very much in the brand-conscious, Disney style where Apple just won't want to touch some kinds of stories and topics. But that's why we have HBO and all the other channels." ... Like Netflix, Hulu, and Amazon

Dress it up how you want, but it another streaming service with their own exclusive content.
You know, just like the rest.

We don't know if it's going to be like the rest, we have not seen any of the content yet, nor the interface in action.
Pre-bored is a bad condition but it is not chronic, there is still time...

What Apple has announced is essentially a page out of Amazon's Prime playbook. They have ATV+ which is a "channel" that will host Apple's own first-party content and other "channels" like HBO that one can subscribe to. It's basically the de-coupling of cable TV where consumers can subscribe to the channels that they want. Is it revolutionary? No. But then there's nothing revolutionary about TV either. People just want to watch content when they want and on whatever device that they want.

I didn't catch any mention of the Foundation series during the presentation. Did I miss it or they just didn't speak of it? https://en.wikipedia.org/wiki/Foundation_(TV_series)
Thank you for signing up to iMore. You will receive a verification email shortly.
There was a problem. Please refresh the page and try again.