What is AirTag stalking and do you need to be worried about it?
Everything you need to know about Bluetooth tracker stalking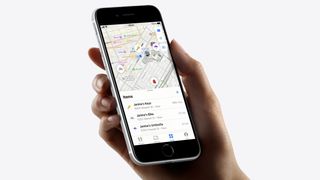 (Image credit: Apple)
Location-tracking devices, like Apple AirTags, help people find things they might have misplaced. Think luggage, keys or your wallet. They're small and incredibly handy, especially if you're prone to losing things.
However, there have now been several cases of people misusing these Bluetooth trackers and the networks they run on – what some people call AirTag stalking or Bluetooth tracking stalking.
There are ways to protect yourself against AirTag stalking (we'll explore these below), but right now, all of the Bluetooth tracking devices don't necessarily work well across both Android and iOS platforms. Luckily, Apple and Google have an answer.
In an attempt to stop Bluetooth stalking, earlier this week Apple and Google announced that they have been working together to propose new industry standards. If they're introduced, people will get an alert if an unfamiliar tracker starts following them.
The new standards were developed with input from digital safety groups, including The National Network to End Domestic Violence. Other Bluetooth tracker companies, including Samsung and Tile, have also said they will support the new plans.
This support bodes well for the future of Bluetooth tracking safety, meaning whichever Bluetooth tracker you own and whichever smartphone you own, you're likely to be better protected.
At least, that's the goal if the new standards are introduced. But in the meantime, how do Bluetooth trackers work, and how can you protect yourself against AirTag stalking?
What are Apple AirTags?
Apple AirTags are small, disc-shaped devices. You can attach one to things you want to keep track of, like keys or a bag. You can then see them in the Find My app on your iPhone along with your other Apple devices.
The AirTag has a built-in speaker, meaning if you misplace something with an AirTag attached to it, you can get the Find My app to play a sound. So if it's hiding in a pocket or has fallen behind the sofa cushions, you'll find it immediately.
There's also a feature called Precision Finding. So if your AirTag is nearby, you can fire up the Find My app, which will tell you how far away it is – like a modern version of the hot and cold game.
If you've left something further away, like your wallet at the bus stop, it works differently. Your AirTag sends out a secure Bluetooth signal. Nearby devices will detect it and send your AirTag location to iCloud. Your Find My app will tap into this wider network of Apple devices to help track down your AirTag.
Other brands make Bluetooth trackers that work in a similar to Apple AirTags. For example, Tile makes a selection of trackers, including the Tile Pro, which you can attach to keys, and the Tile Slim, which you can slide into a wallet.
What is AirTag stalking?
AirTags work well because they can tell you where the AirTag is – and the thing it's attached to. But problems arise when people use AirTags in ways they're not meant to.
Over the past few years, there have been many reported cases of people realizing that AirTags have been put in their pockets, bags, cars, and even their children's backpacks without their knowledge or consent by partners, ex-partners, or people accused of stalking.
In 2022, The Guardian published an article detailing some of the most disturbing instances of what's become known as AirTag stalking. One woman found an AirTag in her car, put there by an ex-partner. Celebrities reported AirTags that had been placed in their coat pockets at events.
Can you prevent AirTag stalking?
Luckily, Apple has a built-in system to alert people of AirTag stalking. Your iPhone should be able to notice if you're moving around with an AirTag near you that doesn't belong to you. According to Apple, if you find it, the AirTag will start playing a sound so that you know it's there.
Although these are an excellent set of features, they still don't solve the problem of AirTags being used nefariously. Some people told The Guardian that they couldn't find the AirTag, even though they knew it must be in their possession somewhere. Importantly, these Apple-specific preventative features are not helpful for Android users as they don't work.
This is why it's significant that Apple and Google are teaming up to try and solve this problem. In the joint Google and Apple statement released earlier this week, Ron Huang, Apple's vice president of Sensing and Connectivity, said: "This new industry specification builds upon the AirTag protections, and through collaboration with Google, results in a critical step forward to help combat unwanted tracking across iOS and Android."
So what can people do in the meantime?
How to prevent AirTag stalking if you have an iOS device
If you have an iOS device it should automatically alert you if an AirTag you don't own is seen moving on you over time.
However, you should make sure that your iOS devices (running iOS or iPadOS 14.5 or later) are set up to receive these important alerts. To make sure, follow these steps:
1. Go to Settings then Privacy & Security and turn on Location Services
2. Go to Settings then Privacy & Security. In Location Services select System Services and turn on Find My iPhone
3. Go to Settings then Privacy & Security. In Location Services select System Services and turn on Significant Locations
4. Go to Settings then Bluetooth. Turn on Bluetooth
5. Go to the Find My app and tap the Me tab. Turn on Tracking Notifications
6. Go to Settings then turn off AirPlane Mode
How to prevent AirTag stalking if you have an Android device
If you have an Android device, Apple's official advice is to download the Tracker Detect app from the Google Play Store. This is an Apple app that gives Android owners some preventative features that Apple users get as a default.
It works by looking for compatible trackers within Apple's Find My network that are within Bluetooth range and have been separated from their owner. You can also scan to try and find an AirTag tracker if you suspect someone is using one to track your location.
No, it's not ideal to have all of these settings turned on if you have an iPhone to stay protected. Or that you have to download a specific app if you have an Android phone. But this is the best way to ensure you're safe, and it is commendable that Apple has drawn attention to this problem and is providing straightforward solutions to help people.
Master your iPhone in minutes
iMore offers spot-on advice and guidance from our team of experts, with decades of Apple device experience to lean on. Learn more with iMore!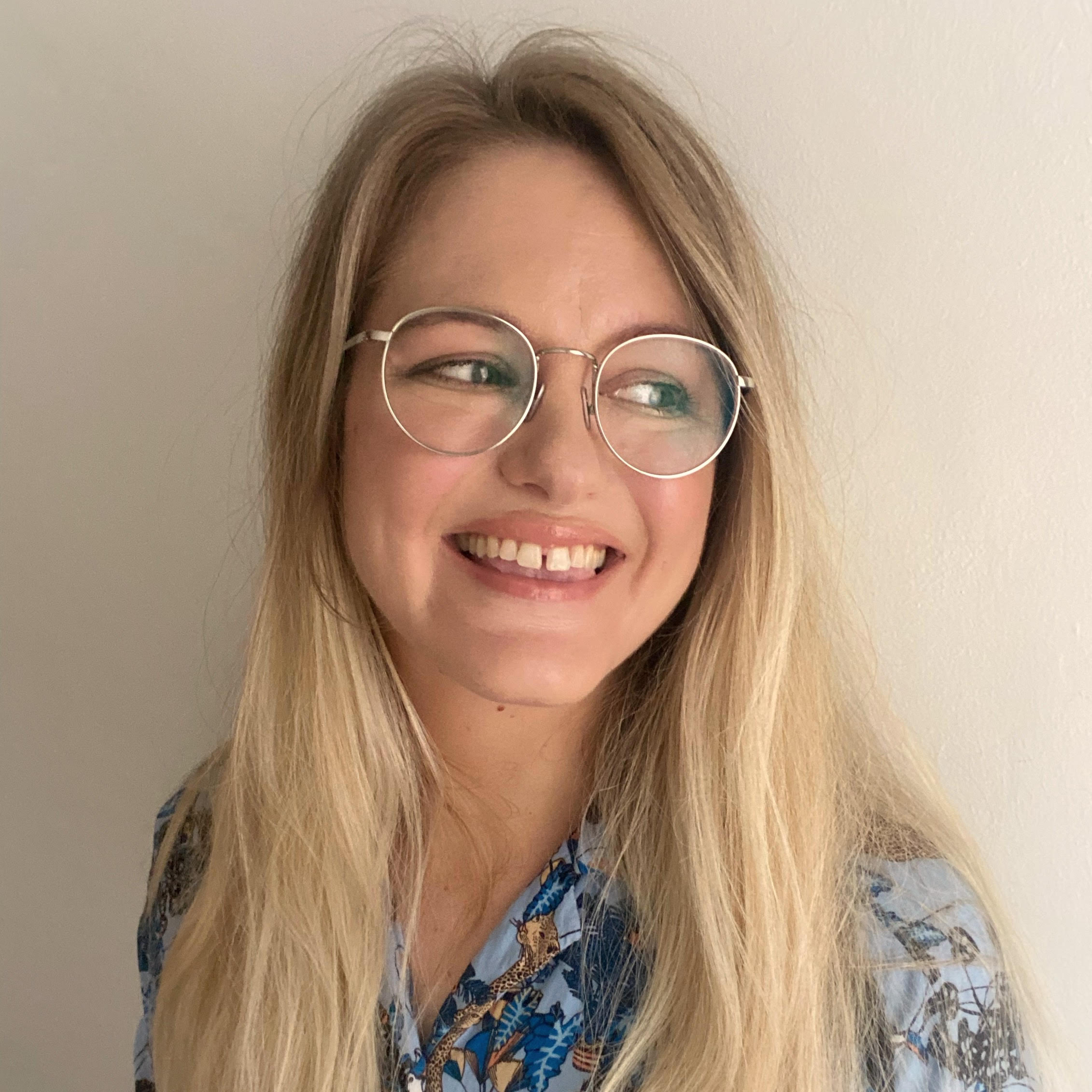 Becca Caddy is a contributor to iMore, as well as a freelance journalist and author. She's been writing about consumer tech and popular science for more than a decade, covering all kinds of topics, including why robots have eyes and whether we'll experience the overview effect one day. She's particularly interested in VR/AR, wearables, digital health, space tech and chatting to experts and academics about the future. She's contributed to TechRadar, T3, Wired, New Scientist, The Guardian, Inverse and many more. Her first book, Screen Time, came out in January 2021 with Bonnier Books. She loves science-fiction, brutalist architecture, and spending too much time floating through space in virtual reality. Last time she checked, she still holds a Guinness World Record alongside iMore Editor in Chief Gerald Lynch for playing the largest game of Tetris ever made, too.
My initial reaction when I saw this thread was 'Really... why continue fanning the flame? Yes, there are bad people in this world, but that doesn't make it necessary to continually vilify the AirTag'... but.. then I realized that awareness is essential, so if posts like these help to make people aware of the negative side of all Bluetooth trackers, then so be it.

Reply