Using Spotify's AI DJ has turned the tables on Apple Music for me
Asking X to give me some tracks surprised me after a week.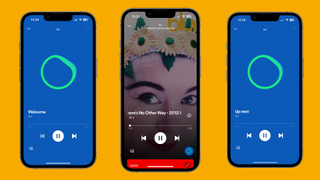 (Image credit: iMore)
The battle between Apple Music and Spotify is likely to be one you've already chosen a side in given the prevalence of music streaming, and while there are plenty of positives for each, I've long been a Spotify user.
That comes down to three main reasons; its Windows app is far better than using iTunes in 2023, its recommendations feel more consistently close to what I'd actively seek out and listen to, and Siri integration on Apple Music is so inconsistent while, interestingly, Spotify tends to nail my requests placed via Siri more commonly.
Those last two features had me interested in Spotify's new AI DJ feature, and while I'd be lying if I said I felt entirely comfortable handing over so much of my audio decision-making to what is ostensibly a robot, I did so for research - just for a week.
What's in a voice?
Spotify's AI DJ is based on Xavier "X" Jernigan, head of the company's cultural partnerships and host of the popular podcast, The Get Up.
While I'd been expecting a comically robotic voice, I was pleased by how smoothly the AI DJ introduced himself and how easy the process was. Simply search 'DJ' on Spotify, and it gets cracking.
'X' runs through songs in what it describes as "vibes" – short blocks of around three to five tracks that fit a certain theme.
Some are self-explanatory, such as surfacing songs that I've been listening to regularly anyway, while others dip into years gone by to identify key tracks from that year (remember Despacito?).
It's arguably a bit of smoke and mirrors that leans heavily on Spotify's already solid recommendations, but I found myself enjoying each "vibe" and the way X introduces each.
They're not all introduced, however. There were some moments where he just launched me into a track or two with little fanfare, but as silly as it sounds, I came to quite enjoy the interactions when they did pop up, where X was naming songs or artists and referring to me by name. Maybe I need to get out more.
Just vibing
For all the excellent work X does, it's worth noting that the AI doesn't get it all right, all of the time.
Just as other AI models draw from the same search results and data and regurgitate it such as ChatGPT and Bing Chat, I found Spotify's AI DJ would recommend artists in my current rotation, play it, and then recommend it again shortly after.
It's not a huge issue, but it did lead to a fair number of recurring appearances from some of my regular 2023 artists. Thankfully, some "vibes" are dedicated to new music identified to fall within a user's tastes, so tapping the DJ button to move along these was welcome for me.
X can also bring plenty of knowledge, letting you know various trivia tidbits about songs or artists. Whether that's touring schedules, major career milestones, or who played Glastonbury this year, it's been a fun step closer to the FM DJs I grew up listening to in the car.
These are short anecdotes, not getting in the way of your next track by any more than a few seconds, and it's a fun way to learn about artists, albums, or individual songs.
I was also impressed that the AI DJ is integrated into the Spotify app through CarPlay. Tap it to kick things off, and switch up the vibe with a tap. Spotify has always been one of the best CarPlay apps, but it was still a pleasant surprise to have X in the passenger seat.
While I've no issue with X's persona, I do wonder how far we are from third-party voices and personalities being added, too. It'll be interesting to see if any alternatives spring up, especially given Spotify is impressively malleable with things like themes on desktop.
Over to you, Apple
If Spotify's AI DJ does end up being the future of music discovery, then it feels like Apple will need to do some catching up.
As much as the company stands by Siri, it remains the least smart "smart assistant" that I've used in my time. If I can't rely on Siri to set a timer consistently with a voice command, can I realistically expect it to queue up the music for my workday?
That may be harsh, but I remain surprised that Apple Music Voice is a chargeable option, given in my experience, Siri remains inconsistent at best and incompetent at worst.
Regardless though, Apple Music recommendations have been steadily improving, and since Spotify's AI DJ is an extra layer on top it may happen.
And yet, Apple Music still has a larger library and better audio quality, so perhaps the two will continue to diverge into separate paths.
For now, I'm going to settle in and see what X has in store for me this evening.
Master your iPhone in minutes
iMore offers spot-on advice and guidance from our team of experts, with decades of Apple device experience to lean on. Learn more with iMore!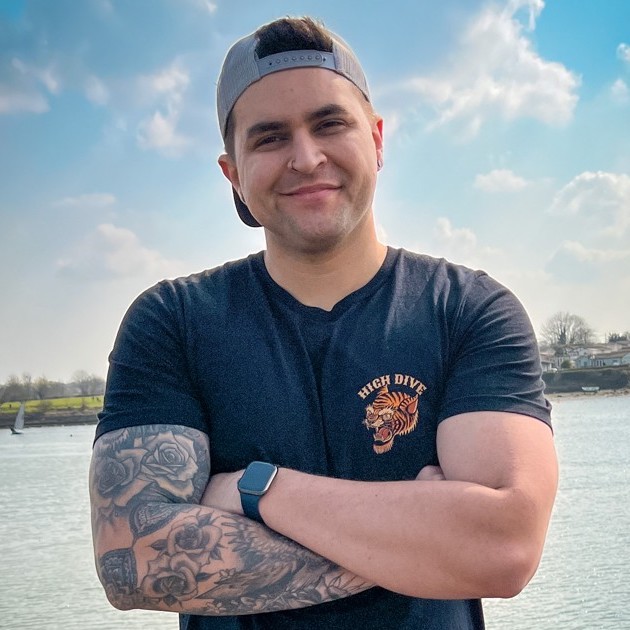 Lloyd Coombes is a freelance writer with a specialism in Apple tech. From his first, hand-me-down iMac, he's been working with Apple products for over a decade, and while he loves his iPhone and Mac, the iPad will always have his heart for reasons he still can't quite fathom.

Since moving from blogging to writing professionally, Lloyd's work can be found at TechRadar, Macworld, TechAdvisor and plenty more.

He's also the Editor in Chief at GGRecon.com, and on the rare occasion he's not writing you'll find him spending time with his son, or working hard at the gym (while wearing an Apple Watch, naturally). You can find him on Twitter @lloydcoombes.