Pixelmator is "considering what a version for Vision Pro might look like"
The team behind one of the best third-party editing apps sits down with iMore.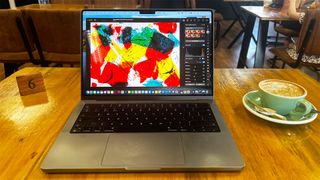 (Image credit: Future / Apple /Pixelmator)
If you've not used Pixelmator before, it's likely you've at least heard of it through Apple's mentions in its keynotes. Debuting in 2007 for Mac, the photo-editing app has since gone on to be made available for iPad and iPhone.
It's an app that attempts to introduce powerful features with easy methods, and it achieves that goal. Removing colors, objects, and more in your photos can be done in a few taps, for instance. Thanks to this, almost anyone with a Mac who has barely used Photoshop, for example, can edit their photos without much trouble.
With Pixelmator Pro's 3.3 Mosaic update having been made available in February on macOS, the team is not slowing down. Rather, they're gearing up for the upcoming iOS 17, iPadOS 17, and macOS Sonoma updates on how the new software features can benefit the app.
With this in mind, iMore spoke to Vidas Katulis, lead developer of Pixelmator for iOS and iPadOS, discussing where the app stands today and where it could go on Vision Pro and beyond.
Through the Pixel-Looking Glass
We asked Katulis what the main goal of the app was to begin with, especially when it launched in a crowded market of Adobe and Apple's own photo-editing apps. "When Pixelmator started in 2007, our goal was to build a photo editing app that was easy to use but still had powerful features," Katulis recalls. "Essentially, we wanted to create an app that we ourselves would love to use. This goal has guided us from the start and continues to be our focus to this day."
The app includes features such as the ability to adjust textures and outlines on subjects in photos. There's also a new feature called Deband that uses AI to remove pixel artifacts from images, and Katulis was keen to reflect on how these improvements have further defined Pixelmator's appeal. "Over the past 16 years, we've added many great features to our apps, but we're particularly proud of how we used machine learning (ML) to make everyday photo editing workflows easier," Katulis explains. "A good example of this is the ML Select Subject feature, which has been a significant game-changer."
Katulis took the focus to reflect on recent stability efforts in the iOS version. "When it comes to Pixelmator for iOS, specifically, over the last three years, we focused on infrastructure changes to make it run smoothly and reliably," Katulis explains. "Besides the foundational improvements, Color Fill is another recent highlight, and we've also introduced a new Recent Photos & Files browser that has greatly improved how you browse photos and files in Pixelmator (and I really love it myself!)."
Katulis was quick to recall how the iPhone version was a bigger test for the team compared to Pixelmator's other versions during its development. "Creating the iPhone version of Pixelmator posed a challenge due to the limited screen space, but we managed to make it work. It's not easy to design user-friendly interfaces on smaller screens without overwhelming users with unnecessary controls," Katulis reveals. "But it's also a fun challenge and it also helps us learn more about designing for iPad."
But there was also a feature that Katulis wanted to highlight, that had recently been implemented into all three versions. "I would also like to mention the Color Fill tool that we recently introduced to Pixelmator, especially the Edit Color Fill feature. The Color Fill tool essentially lets you fill image areas with color by simply dragging and dropping that color onto an image," Katulis explains.
"One challenge we had was figuring out how to quickly adjust the color after it's been applied — additionally adjusting the fill tolerance and changing opacity — but after testing many ideas, we came up with a solution that is both intuitive and easy to use."
Looking at the present
As Pixelmator Pro 3.3 Mosaic also launched on iOS in June, Katulis appreciates how Apple offers a bunch of useful tools for interaction and accessibility. "From a developer standpoint, Apple's testing tools have been extremely helpful. They allow us to add identifiers to buttons and other UI elements, which not only aids in UI testing but also improves accessibility," Katulis said.
"This is a fantastic example of the benefits of using native technologies — it's a win-win situation for us as developers and for our users."
2023 marks 15 years since the App Store first debuted. With this in mind, Katulis looked back with a sense of gratitude for how Apple has helped them over the years. "We really appreciate all the support we've gotten from Apple over the years. Whether it's being featured in App Store stories or having the ability to create our own in-app events. This kind of help is really noticeable and means a lot to developers like us."
But the year has also been a starting pistol for how AI can be used as a tool for a bunch of apps, from MacWhisper to Spark Mail. With this in mind, Katulis explains how the team was looking into the platform for Pixelmator in the future. "AI is something we're really excited about. We're looking into how we can use it with the super-fast Apple silicon chips," Katulis explains. "I can't give away too much now, but we'll certainly have more updates on this later in the year."
Looking to a new Vision for Pixelmator
With WWDC 2023 announcing new updates to iOS, iPadOS, macOS, and more, the team is already looking into how these can benefit Pixelmator. "We're certainly gearing up for the release of iOS 17. While this year's WWDC mainly showcased Vision Pro and the changes in iOS 17 aren't as extensive as in previous versions, we're still working hard to get Pixelmator ready for this release," Katulis reveals. "We'll make sure it works smoothly on the new OS, fix any bugs, and we'll use the new API to make our app even faster and more user-friendly."
With WWDC also showcasing Apple's foray into spatial computing with Vision Pro, the potential need to edit photos within visionOS seems like it could be a great opportunity for apps like Pixelmator. You could use gestures and your local environment to edit photos on the fly. The team is clearly well aware of the potential here, as Katulis mirrors that excitement. "Yes, we've been brainstorming ideas and considering what a Pixelmator for Vision Pro might look like. Vision Pro is fundamentally changing how image editing works, but we can also use some of these new ideas for developing the apps on iPhone, iPad, and even Mac," Katulis explains.
"The focus is on UI and workflow changes to address the issue of complex and overwhelming controls and settings. Lightweight UI is a solution to complex workflows, but it presents a new challenge: how to display complex controls when needed. But I think we're on the right track to address these issues, and Vision Pro is certainly helping us out here!"
---
An app that's stood the test of time - iMore's Take
I've been using Pixelmator for years, as far back as when I bought iPad 3 that debuted with a Retina Display. To go from a fuzzy screen to one that looked as clear as a graphic novel from Marvel but on a 9.7-inch screen was incredible. Being able to edit photos with a few taps was very fun to use. I never felt overwhelmed with the interface in Pixelmator, and it's only gotten better since.
Using it on my MacBook Pro as an alternative to Adobe Photoshop has still been a great way of using it as a 'band-aid' when I need to get rid of some pixel artifacts in some photos. Pixelmator fixes that with ease, mainly thanks to its interface and helpful guides.
But it also feels like an exciting time for the photo-editing category as a whole. Vision Pro could set new ways of editing a photo with spatial computing - from gestures to its eye-tracking features, all combined with Pixelmator's tools. When it comes to its competitors, it feels as though Pixelmator could win out on Vision Pro.
For now, Adobe is looking at integrating its Spark AI into its suite of apps, such as Adobe Express. It hasn't commented on Vision Pro at the time of writing, which gives me the impression that it's waiting for the device to come out before it decides what its plans are for the headset.
As Katulis was keen to mention, his team wants Pixelmator to be easy to use first and foremost. His excitement at the new 'Recent Photos & Files browser' feature was a great example of that. And it feels as though, for the next few years at least, that's what's going to drive Katulis and everyone else at Pixelmator - those small features that are being created to make a big impact on many workflows.
So while we're months away from Vision Pro being available, Pixelmator is going to be the best alternative for Adobe Photoshop on Mac, iPad, and iPhone, and its team only wants to make sure that it's the best it can be for as many users as possible.
Master your iPhone in minutes
iMore offers spot-on advice and guidance from our team of experts, with decades of Apple device experience to lean on. Learn more with iMore!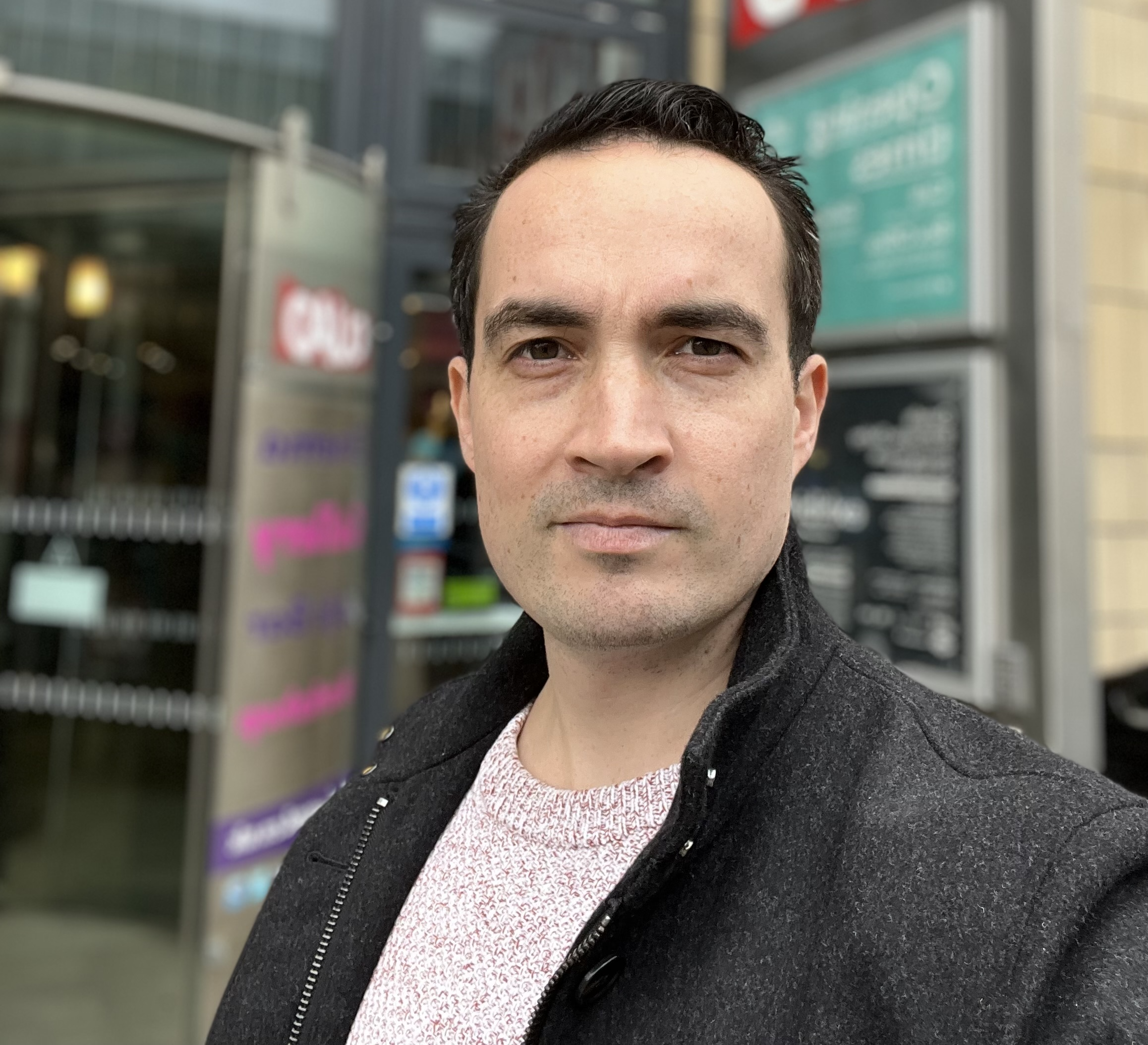 Daryl is iMore's Features Editor, overseeing long-form and in-depth articles and op-eds. Daryl loves using his experience as both a journalist and Apple fan to tell stories about Apple's products and its community, from the apps we use everyday to the products that have been long forgotten in the Cupertino archives.
Previously Software & Downloads Writer at TechRadar, and Deputy Editor at StealthOptional, he's also written a book, 'The Making of Tomb Raider', which tells the story of the beginnings of Lara Croft and the series' early development. He's also written for many other publications including WIRED, MacFormat, Bloody Disgusting, VGC, GamesRadar, Nintendo Life, VRV Blog, The Loop Magazine, SUPER JUMP, Gizmodo, Film Stories, TopTenReviews, Miketendo64 and Daily Star.