AT&T offering a $100 discount off iPad purchases with a two year data plan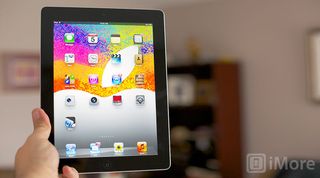 AT&T has announced that it will off a discount off any iPad if you sign up for a new two year data plan. The new offer starts on November 9th and offers $100 off any iPad with LTE. The offer doesn't just cover iPads either, any tablet that AT&T sells can qualify for the $100 discount. Tablets can be purchased at any AT&T store, online or through selected AT&T agents.
This type of buying model is very common place around the world as it makes a lot of sense for carriers to tie you in to a longer term contract. It is actually nothing new and is very similar to buying a new subsidized phone with a new contract. If you are planning on buying a new iPad and will use the data plan over the two year period, you may as well save the $100. If you will only use data on a more casual basis, it may be better to just pay for the iPad outright. At least now you have a little bit more choice.
Source: AT&T Press Release
Get the best of iMore in in your inbox, every day!
UK editor at iMore, mobile technology lover and air conditioning design engineer.
So what happens if I buy an iPad 4 now and want to buy an iPad 5 before the 2 years is up? I assume I can sell the 4 and migrate the 5 to the same data plan...basically as long as I continue to pay $10/month for the original 2 years? *Edit, I needed coffee for my brain to work. Thought about it like a phone. You buy the phone subsidized, then ATT doesn't care what you do with it...as long as you pay the bill for 2 years.

This will help cushion the loss if I sell my iPad 3 for the iPad 4.

Let's see........ $14.99 * 24mo = $359.76....before taxes & mystery fees. All this to save $100? Doesn't seem like much of a deal. Then again, I'm not in the market for a LTE iPad either. A jailbroken iPhone w/ MyWi is all I need.
Thank you for signing up to iMore. You will receive a verification email shortly.
There was a problem. Please refresh the page and try again.