Beats Fit Pro vs. AirPods 3: Which should you buy?

(Image credit: iMore)
Best for all-day use

Apple's 3rd-generation AirPods have the latest computational audio features like Live Listen and skin-detect sensors for auto-pause, but they do not offer active noise cancellation. The new shape contour also makes these AirPods the most comfortable yet, so you can wear them happily all day long.
For
Comfortable, ergonomic fit
Latest Apple computational technology
Smart force-sensor control
MagSafe charging case
Against
Doesn't offer active noise cancellation
Not compatible with Ear Tip Fit Test
Less secure fit
Less bass definition
Best for the gym

Even though they are slightly more expensive, the Beats Pro Fit have a few more features to offer than the AirPods 3, not the least of which is active noise cancellation. These are equipped with flexible wingtips for a secure fit, even during sports, and with Apple's Ear Tip Fit Test, you can count on the best seal and sound quality possible.
For
Super secure fit
Active noise cancellation and transparency mode
Supports Ear Tip Fit Test
Excellent bass
Against
Creates ear discomfort for long hours of use
No wireless charging
Does not support auto-pause or Live Listen
TheAirPods 3 and the Beats Fit Pro are the new hotness when it comes to earbuds. Both releases are equipped with the Apple H1 chip, and you can count on the latest technology and iOS 15 features from both products. However, each pair has its perks, so your choice may come down to fit, noise-cancelling, and price. So, how to decide? Let's start with the specs.
Beats Fit Pro vs. AirPods 3: Key differences
At first glance, the Apple AirPods 3 and the Beats Fit Pro may look very similar. They both include an Apple H1 chip which incorporates Apple's latest technology in automatic device switching, audio sharing, and spatial audio. Both models also offer six-hour of battery life and compatibility with "Hey Siri" voice assistance. However, this is where the similarities end.
Swipe to scroll horizontally
| Header Cell - Column 0 | AirPods (3rd generation) | Beats Fit Pro |
| --- | --- | --- |
| Type | Wireless Bluetooth Earbuds | Wireless Bluetooth Earbuds |
| Chip | H1 headphone chip | H1 headphone chip |
| Battery life | 6 hours | 6 hours |
| Charging | MagSafe wireless charging | Wired USB-C charging |
| Noise cancellation | No | Yes |
| Ambient noise mode | No | Yes |
| Live Listen | Yes | No |
| Spatial Audio | Yes | Yes |
| Controls | Force touch sensor | Single multi-function button |
| Inputs | Lightning | USB-C |
| Colors | White | Black, White, Sage Gray, Stone Purple |
| Case | MagSafe Wireless Charging Case | USB-C Charging Case |
| Weight | 4.3 grams | 5.6 grams |
| Microphones | Dual beamforming microphones | Dual beamforming microphones |
| Voice assistant | "Hey Siri" hands-free voice assistant | "Hey Siri" hands-free voice assistant |
On closer inspection, Apple's third-generation Airpods and the Beats Fit Pro have a lot of very different features. Most noticeably, Beats' Fit Pro models have flexible, secure-fit wingtips for better in-ear stability. They also feature active noise cancellation and transparency mode, neither of which is available in the AirPods 3. Still, the latest AirPods also have a few advantages of their own, so let's run down all the facts.
Beats Fit Pro vs. AirPods 3: Beats brings secure fit; Apple brings comfort
It's all about fit and comfort when it comes to earbuds design. Unfortunately, there's rarely a perfect match between the two. Apple AirPods users have long complained that the simple design falls out too easily, but detachable ear tips are rarely comfortable. However, the Beats ear tips offer flexible wingtips that promise an excellent secure fit that prevent the earbuds from falling out during intense movement. The only problem with this design is that the wingtips may create pressure within the ears, causing slight discomfort after continous use.
In comparison to the ultra-secure fit offered by Beats, AirPods offer superior comfort instead. The redesigned contour fit causes no pressure inside the ear, reducing discomfort. For this reason, the new AirPods are easier to wear for hours at a time, ideal for the workday. At the same time, this comfortable fit is not as secure as that provided by Beats Fit Pro, so the AirPods may be more likely to fall out during a workout.
As for appearance, both earbuds are sleek and streamlined in design. The AirPods feature a shorter stem for a more compact size, while the Beats Fit Pro come in four interesting colorways. The Beats come in Stone Purple and Sage Gray in addition to the usual black and white colorways, making for a more fun look for adventurous buyers. The AirPods, as usual, only come in white.
Beats Fit Pro vs. AirPods 3: Beats bring the highest standard of sound
Since both the Beats Fit Pro and the Apple AirPods 3 are equipped with the Apple H1 chip and high-quality dynamic drivers, they come with impressive sound capabilities. The Beats Fit Pro pack in a few extra features, however, and these features are pretty important. First of all, the AirPods still present a problem in the way of ambient noise; they do not seal off the ear against outside sounds, nor do they offer active noise cancellation.
The Beats Fit Pro, on the other hand, have ANC and Transparency Mode, so you can choose how you want to listen. This is possible because the removable ear tips on the Beats Fit Pro create a sufficient seal to block out ambient sound. This also makes the Beats Fit Pro eligible for Apple's Ear Tip Fit Test, which helps users find the perfect fit and positioning of earbuds for the best quality sound. Plus, the Beats Fit Pro have a deeper, fuller capacity for bass sounds, probably due to the ear tips and more effective seal. If you enjoy music with a deep, bumping bass, the Beats Fit Pro are going to be the better choice.
That's not to say that the AirPods 3 don't come with a few smart features of their own. While these earbuds are missing ANC and Fit Test compatibility, they do have Adaptive EQ for a customized sound experience. In addition, AirPods offer 'skin-detect sensors,' which allow the device to sense when they are in your ears and automatically pause when you take them out. This is very useful for office and home environments.
AirPods 3 also offer Live Listen, a new feature that turns your iPhone into a microphone that picks up ambient noise and sends it directly to your AirPods. This is incredibly useful for the hearing impaired, who can now use AirPods 3 as a sort of hearing aid to amplify the speech of others nearby. Beats Fit Pro do not support auto-pause functionality or Live Listen technology.
Beats Fit Pro vs. AirPods 3: Value for price
The AirPods 3 are clearly a bit cheaper than the Beats Fit Pro at $179, but are they a better value? Yes, the AirPods are $21 cheaper than the Beats Fit Pro, which are currently available for $200, but that $21 comes with some pretty impressive features. The Beats Fit Pro have ANC, Transparency Mode, and they support Apple's Ear Tip Fit Test. They also have a more secure fit for hard workouts.
Since the AirPods 3 have Live Listen and auto-pause functionality, you could argue that they also have good value for the price, but Beats Fit Pro offer more bang for the buck. These earbuds are closer to AirPods Pro than to AirPods 3, and they have a lot more to offer. Overall, even though the Beats Fit Pro are a tad bit more expensive, they offer a better value for the price.
Beats Fit Pro vs. AirPods 3: Which should you buy?
Although the Beats Fit Pro clearly come with a larger range of features, the AirPods 3 are not to be easily dismissed. For one thing, the AirPods are more comfortable for long-term wear. If you wear earbuds all day in the office, these will cause a lot less ear discomfort than the Beats. The AirPods 3 also support the new Live Listen feature, which is very helpful for the hearing impaired, as well as auto-pause and force touch functionality. Paired with a clever MagSafe wireless charge, these advantages bring a pretty tempting package at a reasonable price point. The great disadvantage of the AirPods 3 is, of course, the lack of ANC technology.
For those who need the ANC, the Beats Fit Pro are going to be the ideal choice. Active Noise Cancellation, transparency mode, and Apple's new Ear Tip Fit Test combine to create a very advanced earbud that offers an excellent listening experience. With the ear tips, ANC technology, and better bass capabilities, the Beats Fit Pro will likely offer a better sound quality overall than the AirPods 3, but this comes with only a $21 increase in price. It's a give and take based on your own listening preferences. But overall, the price is definitely worth the extra features.
Comfort plus
With a lovely comfortable fit, Apple's latest computational audio technology, and a cool MagSafe charging case, Apple's AirPods 3 are a huge advancement over their predecessors. Apple's force touch controls are also some of the most intuitive you'll find on any earbuds.
Insulated sound
For active noise cancellation, sound quality, and a bumping bass, you can't beat the Beats Fit Pro. They offer a unique, secure fit and support spatial audio as well.
Master your iPhone in minutes
iMore offers spot-on advice and guidance from our team of experts, with decades of Apple device experience to lean on. Learn more with iMore!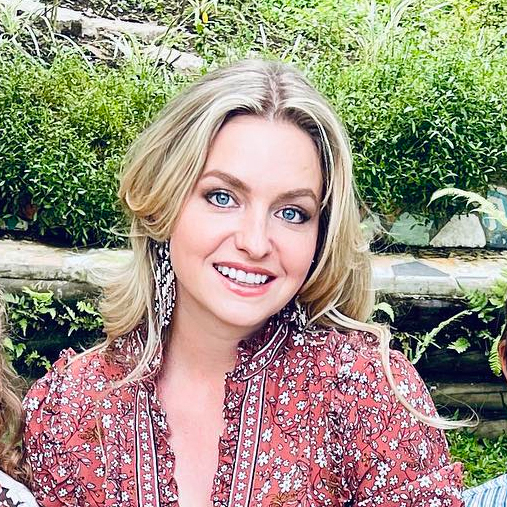 Jaclyn Kilani is a content writer at iMore. She's a longtime Apple addict with a flair for creating (written works, design, photos; you name it!) on her devices. Jaclyn has also worked in the marketing sector for over 16 years, dabbling in a bit of everything from writing to graphic design and digital marketing. In her heart of hearts, however, she is a born writer and an avid reader who adores everything about the written word. Someday she may even churn out a book or two.

Throughout her career, Jaclyn has also developed something of an addiction to all things Apple. Her professional and personal life is enhanced by an ever-growing collection of iPhones, iPads, MacBooks, Apple Watches, and even AirTags. Luckily, this expensive habit is of great use to her work at iMore, where she writes with authority on Apple products and the accessories that go with them.