Best Earbuds for iPhone 8 in 2022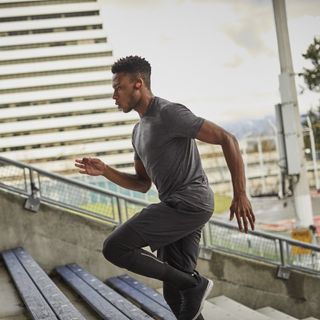 Earbuds for the iPhone 8 and iPhone 8 Plus need to perform well across different types of audio signatures. They also should be comfortable enough to provide hours of use without interruption. Offering adequate controls right from the earbuds is also essential, as is durability. Price is also important, of course, as is whether the earbuds are wireless or require a (gulp) Lightning-to-3.5mm headphone adapter. Here's a nice mix of wired and wireless solutions for your iPhone.
Lots to see!
The iPhone 8 or iPhone 9 Plus you're holding is much more than a phone and app factory. It's also a great audio device! Whether you've decided to purchase Apple AirPods Pro (opens in new tab) or something a little bit different like the Jabra Elite 45e (opens in new tab) or Sennheiser Momentum In Ear (opens in new tab), you can't go wrong with any of the products on our list.
The Apple AirPods (Pro and regular), in particular, are ideally suited for iPhone owners because of their ease of use, starting with the seamless setup process. These are also the ones that work most naturally with Siri, Apple's voice assistant. However, we've tested all the products on this list and have had great experiences with each. Each is well-built, priced right, and comes from a company we respect.
Each of these products (wired and wireless) works well with the iPhone 8 and iPhone 8 Plus. Find the one that offers the features you want and enjoy for years to come. Happy listening!