Best Replacement Bands for Withings Move 2021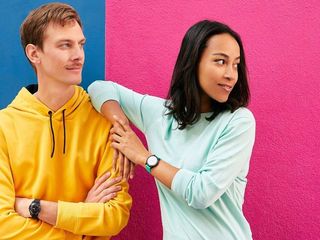 (Image credit: Withings)
The Withings Move is a great all-day activity and fitness tracker disguised as a classic watch. It's compatible with all watchbands that measure 18-millimeters. Fully customize this tracker and make it completely your own with one of the best replacement bands for Withings Move.
It's your move
The Withings Move works well with any 18-millimeter watch band and we've found colors, materials, and patterns to suit every style and occasion. Take note that a lot of the bands that made this cut come in different sizes, so be sure to choose the 18-millimeter size (if it's an option) before checkout. If you're looking for even more options, check out the best fashion bands for Withings Move.
We love the Fullmosa Quick Release Leather Band because it's affordable, high-quality, and comes in 18 different colors so you can make it uniquely your own. If you're looking for a great silicone, sweat-proof band, check out the E ECSEM Silicone Band six-pack — a great value. If you want to elevate your style with something metal, the Withings Metal Bands are perfect for elegant occasions. Whatever you're looking for in your watch band, we've found the perfect product for you on this list of the best replacement bands for Withings Move.
Nicolette is a freelance writer for iMore. With over a decade of high-level experience as a health and fitness professional, Nicolette has become an expert in the industry. As a writer, quadruple-certified master fitness instructor, DJ/MC, and mom; she's had the pleasure of working with some of the top websites, studios, and brands in the world throughout her career. A dedicated creative, Nicolette enjoys writing about all things: health, fitness, audio, and home. If she's not working, you can find her sipping a glass of wine, enjoying a concert, or hanging with her family.
Get the best of iMore in in your inbox, every day!
Thank you for signing up to iMore. You will receive a verification email shortly.
There was a problem. Please refresh the page and try again.