Best smart sleeping masks 2022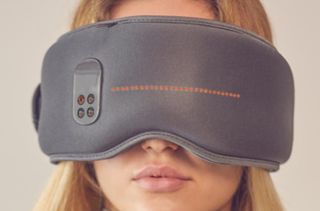 (Image credit: Breo)
Just like a weighted blanket, sleeping masks give you a little extra comfort at bedtime. If you have insomnia or get stress-related headaches, a smart sleeping mask can help. Unlike old-school masks that block out only a bit of light, smart masks offer precise light control, sound muting, and more. Get your ZZZZZs back on track with one of the best smart sleeping masks available.
Get your ZZZZs on
The best one-size-fits-all eye mask is from RENPHO. Combining massaging heat and Bluetooth, the RENPHO gently massages your temples and eyes with air and heat to relieve eye strain, headaches, sinus pressure, and stress so you can concentrate on sleeping.
If you need total blackness to sleep, the Lightimetunnel sleep mask is your prescription for a solid night of rest. The 3D eyecups are comfy against the skin and block all light. Built-in Bluetooth 5.0 also lets you stream music from your iPhone or iPad.
And if stress relief is your end goal, Serene Life's wireless mask can help. It fits snugly around your head, offering up heated air pressure and vibration that will send you to another world.
Jodi Owan works behind a keyboard and a camera. She's a freelance writer for iMore, Android Central, and Windows Central.
Get the best of iMore in in your inbox, every day!
Thank you for signing up to iMore. You will receive a verification email shortly.
There was a problem. Please refresh the page and try again.