Best Women's Bands for Withings Move 2022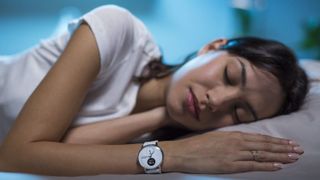 (Image credit: Withings)
Women have different needs when it comes to outfitting their Withings Move with the perfect band. Silicone is great for the gym, pool, or all-day wear. Leather bands are soft and comfortable. A metal band can really elevate your look, and woven bands tend to be eco-friendly. The Withings Move is compatible with all 18-millimeter watch bands, so be sure to choose that size at check out. No matter what you're looking for or where life takes you, these are the best women's bands for Withings Move.
Ladies' choice
We love the Withings Move for its superb battery life, retro design, activity tracking, and affordable price. This list is comprised of our top picks for best women's bands for Withings Move. Not to worry, guys — if you're a fella, and you're in the market for a new band, we have a list of men's bands, too.
We're fans of the classic Archer Silicone Band because it's made of the smoothest, softest silicone around and comes in tons of different colors. If a metal band is more your speed, a Withings Metal Band will elevate your style. Or perhaps, you're looking for something different and unique? Take a look at the Ilvanya Resin Bands for gorgeous resin art, or the Cmioueo Silicone Bands for fun, eye-catching patterns. Whatever you're needs are, these are the best women's bands for Withings Move.