Maybe you want a pressure cooker, and maybe you want an air fryer. Maybe you don't have the space for both, but really want to be able to cook with both. Well, meet the Ninja Foodi, the answer to your wishes, and right now it happens to be on sale for the lowest it's ever been. Normally, this sells for around $190, and has only ever dropped as low as $170 in the past. Today, you can pick one up for just $109.99, while supplies last (which may not be long!).
Versatile cooker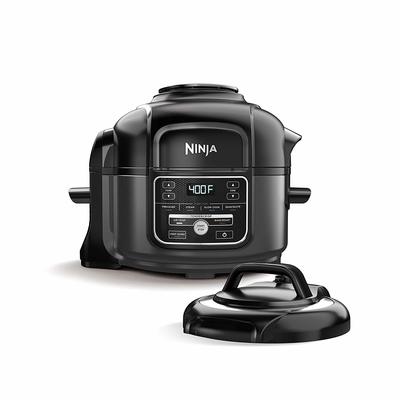 This Black Friday deal saves you $80 and brings it back to the lowest price we've ever seen. This model has a pressure cooker, air fryer, and tender crisper all built into one.
$109.99 $189.99 $80 off
The Ninja Foodi combines the best of an air fryer and pressure cooker into one. This 7-in-1 programmable pressure fryer can be used to cook a wide variety of foods. You can make stews, soups, tender meat, and more using the pressure cooking features, and then crisp up some veggies, fries, and more using the air fryer portion. It also has TenderCrisp technology which is designed to help you quickly cook your ingredients and then give your meal that crisp, golden finish it deserves.
It has a 5-quart cooking capacity, which is less than this discounted Instant Pot has, but when you consider everything else it does, it's quite a steal at this price.
We may earn a commission for purchases using our links. Learn more.