Chinese iPhone 6 and iPhone 6 Plus pre-orders reportedly hit 2 million in first 6 hours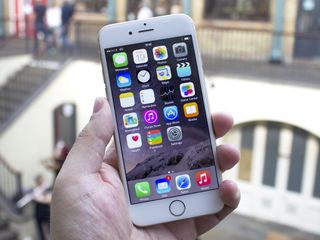 Chinese news sources have reported that retailers and local carriers have surpassed 2 million pre-orders in just 6 hours since the iPhone 6 and iPhone 6 Plus were made available at respective stores. Apple isn't going live with its own pre-order system until October 10 (launching the new smartphones on October 17), but that hasn't halted millions of excited fans reserving their chosen configurations at participating retailers.
All three major local operators, China Mobile, China Telecom and China Unicom, also appear to have jumped the gun slightly. Apple only recently managed to have its new products pass through Chinese authorities and has already hit 10 million iPhone 6 and iPhone 6 Plus sales without counting China, so we'll have to see just how many units ship when the two smartphones go live later this month.
Side note: if you haven't yet read through our in-depth iPhone 6 review, we highly recommend you do so. Like right now.
Source: Sina (Chinese), via: Apple Insider
Wrong. This was 6 hours of "unofficial reservations". iMore likes to iSpin. Posted via the iMore App for Android

What is an "unofficial reservation" ?? Sent from the iMore App

And you F**ckrs thought Bendgate was gonna slow them down, yea right keep on dreaming and keep on Bending!!!

I really hope they fulfill all the USA pre-orders/orders before they start to fulfill the other market's orders...my 6+ is still scheduled for delivery between 11/9-11/27

This is what I was thinking. Doesnt matter if they preorder/sell 12 million devices and they dont actual end up to users until November/December. Then that 12 million devices should be counted as 12 million over the course of 3-4 months or whatever the case may be. When you look at it that way, Apple isnt really shipping that many more phones than its competitors.

Exactly! I personally know almost a dozen people who ordered a Plus between 9/12-9/19 and STILL do not have their devices, most have late Oct to late Nov 'estimated' ship dates (myself included). And then I know a couple people who ordered AFTER the 19th and got their Plus already...
Thank you for signing up to iMore. You will receive a verification email shortly.
There was a problem. Please refresh the page and try again.