Daily Tip: How to disable keyboard clicks when inputting text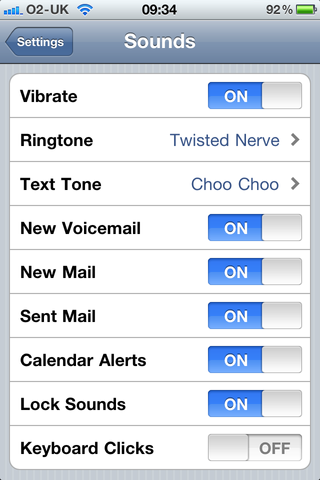 If the clicking sound you hear when entering text on your iPhone iPad or iPod touch annoys you or in my case others around you, then there is an easy solution. Instead of turning the sound down or muting it completely, you can just disable the keyboard clicks.
Start off by selecting Settings
Then open up Sounds
Scroll down to the bottom of the page
Flick the toggle switch for Keyboard Clicks to Off
That is all there is to it. You can now type away to your hearts content without annoying yourself or those around you!
Daily Tips range from beginner-level 101 to advanced-level ninjary. If you already know this tip, keep the link handy as a quick way to help a friend. If you have a tip of your own you'd like to suggest, add them to the comments or send them in to dailytips@tipb.com. (If it's especially awesome and previously unknown to us, we'll even give ya a reward…)
Get the best of iMore in in your inbox, every day!
UK editor at iMore, mobile technology lover and air conditioning design engineer.
I often hear people on the train with the lock sounds turned on, not quite as annoying but almost there

I think this was the first thing I did when the AT&T salesman handed me my then-new iPhone 4 back in September of 2010. I hate those annoying little clicks.
Thank you for signing up to iMore. You will receive a verification email shortly.
There was a problem. Please refresh the page and try again.