Deezer taking to the U.S. stage in 2014, entering an already crowded arena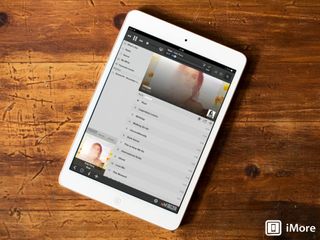 If you're an American then Deezer won't be too familiar to you, but all that is set to change in 2014. The music streaming company which is already available in locations around the world is set to finally hit the U.S. music arena some time in 2014. And, while cracking the States is going to be an incredibly tough ask, it's impossible to avoid the worlds largest music market forever.
Deezer isn't some small start up anymore either, with 5 million monthly subscribers worldwide without the help of the United States. It offers a pretty extensive music catalog, is available on all major mobile platforms and in some locations such as here in the UK can be had right now for 50% off the regular monthly fee.
So, yes, it's another music service heading your way next year, because we just don't have enough of them, right? Deezer is actually my own service of choice right now – mainly down to price – and I'm pretty happy with it, and at least we can't possibly say we're not spoiled for choice?
Source: TechCrunch
Get the best of iMore in your inbox, every day!
I didn't see anything about subscription price on the [US] website [deezer.com/soon.php].
Do you have a guess as to what a periodic subscription may be for this service? Sent from the iMore App

Regular price is £9.99 over here, which usually ends up being $9.99 in U.S. money. It's priced usually like the other popular options, but they may do a ridiculous offer like we're getting right now so you never know :)

Thank you. :D Sent from the iMore App

I don't like having to pay for music steamers. I like the free stuff like pandora and iTunes Radio. Sent from the iMore App

I've heard that this is way better than Spotify so I'm excited to try this out. I can't wait! Sent from the iMore App

I'm currently in Peru. Deezer is available on my Nexus 4 but when I download it on my iPhone it says that the service is not available in this country. Very weird. Sent from the iMore App

With apps like Pandora and iRadio I would not pay for a streaming music service. I can't imagine that this service is any better than either of the streaming services mentioned above. I can put up with a 15 second commercial now and again for a free service. Maybe I'm just not picky enough, but most of the stations I listen to on Pandora and iRadio play the same music. Why would this be any different? I do like the "buy it now" feature in iRadio. There is no more writing the songs down or trying to remember the artist when I get home. Sent from the iMore App

There's a big difference between a radio service where you can't control the exact playlist (ex Pandora) and the on-demand services by Spotify, Rdio, Deezer that let you play full and even just-released albums. Sent from the iMore App

I have the Deezer Premium service for free with my carrier, it works just fine for me. However I tend to maintain myself using iTunes Radio Sent from the iMore App

Without a substantial price discount I do have a hard time seeing it succeed coming so late to the States (even after Canada!!!) That said it seems they're looking for partnerships which is a smart move. Sent from the iMore App