Designer Marc Newson reveals little about his secret project with Apple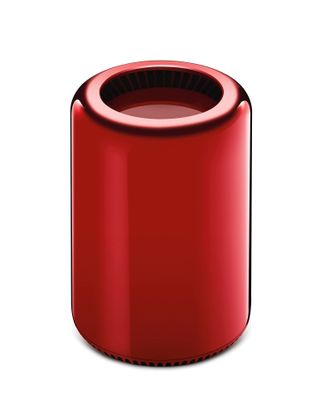 Famed designer Marc Newson, and close friend of Apple designer Jony Ive, attracted a lot of questions when he was hired by Apple. Newson was hired before Apple had announced the iPhone 6 and Apple Watch, and it was unclear what his role will be at the time. Now Newson himself offers some details, saying that he was hired to work on a specific project, which he cannot elaborate upon.
In an interview with Dezeen Newson says that he was hired part-time to work on a very specific project with Apple.
Given that the Apple Watch was conceived long before Newson was hired and that he was only hired just prior to the announcement of the wrist-adorned gadget, Newson may not have had enough time to steer the design of the Apple Watch.
Whatever project Newson is hired to consult for or work on, this isn't the first time that he is working with pal Jony Ive. The two were involved in creating a stunning red Mac Pro for charity among other items.
As far as mechanical watches, here's what Newson had to say:
So what secret project do you imagine Newson to be collaborating on at the moment?
Source: Dezeen
Get the best of iMore in in your inbox, every day!
There is no reason to hire him for his product work, (because: Ive's team), and no reason to hire him for his "unique pieces," (irrelevant to Apple). His other work consists of timepieces, furniture and furnished interiors, so with timepieces already done ... I am going to say he is hired for part-time consultation on new retail interiors, with an outside chance that he is designing a line of HomeKit stuff (because Ive's term is too busy).

Maybe he will re-design the Apple Store interiors. Since he is working part time for a specific project, it makes sense. You only need to re-design once and make that the standard for the next 5 years or more.
Or maybe more Apple watch wrist bands (because looks like most of it was inspired by his designs)

Why do 2 great designers need to work on a "stunning red Mac Pro"? The Mac Pro was already there an just changing the color doesn't take 2 great designers. I could do that. Am I missing something? Sent from the iMore App

I jut read it again. It says involved. Apparently they weren't even able to change the color just the 2 of them. I must be missing something! Sent from the iMore App

It's just gotta be that irridecent shade of red. /s

The red Mac Pro is super tacky too. I know the horrible red colour on everything is the whole point of the "RED" charity, but that doesn't make it pretty. What I don't get, is why they make the Mac Pro out of steel so shiny that it looks like it's chromed, then cover it up with dull black. I'd much rather have the silver model, and I think if you took a poll most would as well.

A television and other home smart appliances to go along with home automation.

More watch models, what else? Check out the catalogs of the major watch brands. Omega, Seiko, Fossil, Swatch, etc. Regardless of the price point, that's how many models you need to carry if you want to be a serious player in this market. Yeah, yeah Apple is different, they don't throw spaghetti onto the wall. But while smart phone users don't switch phones depending on the occasion and outfit, watch wearers do. Why settle for selling one watch to a customer when you can sell him or her several?

I think.. He is working on Home automation devices.. Sent from the iMore App

You think a lot Sent from the iMore App

I think apple should come up with completely new devices like.. Home security systems used for safety.. Connected with apple devices like Apple watch or Iphone... It would be a huge hit thats what I feel.. Sent from the iMore App

Car Sent from the iMore App
Thank you for signing up to iMore. You will receive a verification email shortly.
There was a problem. Please refresh the page and try again.