How to purchase apps and games on your new iPad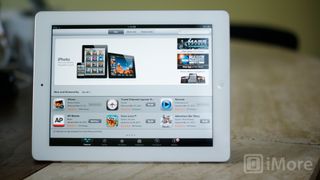 Now that you've got your new iPad in hand and it's been set up just the way you want it, it's time to get to find some great apps and games from the App Store. If you're new to iPad, no worries. We'll have you flinging birds, finger painting with productivity, slicing fruit, and making the perfect pictures in no time.
How to download an app or game
First thing you'll need to do is pop into the App Store App from your iPad.
You'll notice a long list of tabs along the bottom. This is where you can browse through featured apps, top charts, and more. You can also use Genius to find new apps that may interest you. The App Store will pull up apps it thinks you'll like based on what you've already got installed. If you know the app you're looking for by name, you can also search for it in the upper right hand corner.
If you find an app you'd like to take a better look at, just tap its icon. You'll now see a description of the app as well as screenshots.
To buy the app, tap the price. It will then turn into a "Buy App" button. Tap it once more to purchase it.
You'll be asked to type in the password for your iTunes ID. Type it in and click ok.
That's pretty much all there is to it. You're app will begin downloading and show up on your homescreen. Once it's done you'll be able to tap it to launch it.
How to turn on automatic downloads
If you've got multiple iOS devices, namely an iPad and and iPhone or iPod touch, you'll be able to use universal applications on both without purchasing them again as long as you're signed into the same iTunes account on both.
There's actually a very easy way to set your devices up to keep your apps in sync. If you'd like the same apps to install on all your compatible iOS devices, you can enable automatic downloads inside settings.
From the homescreen of your iPad, tap your Settings icon.
Now tap Store.
From here you can choose to turn automatic downloads on for music, apps, books, and any magazines you are subscribed to. Just toggle them on or off for the items you'd like to sync across your devices.
That's all there is to it. If you're looking for all the best apps and games to download, hit the app reviews link below. Now get to downloading!
Additional resources:
iMore senior editor from 2011 to 2015.
Thank you for signing up to iMore. You will receive a verification email shortly.
There was a problem. Please refresh the page and try again.