ARKit apps you can install right now!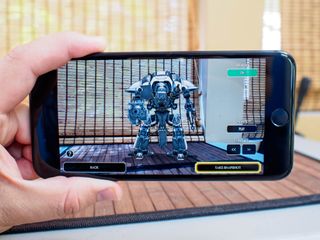 (Image credit: iMore)
Instead of being limited to the screen, Apple's ARKit lets play on surfaces big and small and you can play with others. The only thing limiting you right now is not knowing which ARKit apps are out there right now, so you can dive in and see which apps are your new favorite.
Searching Apple's massive App Store can take a long time, so we've compiled a big friendly list for you to pick out the real winners!
Want to see our favorite ARKit apps and demos? We've got that over here too!
Free Apps and Games
These apps are either fun new apps that are played entirely in AR or existing popular games that offer new AR features or special levels built for AR.
Paid Apps and Games
Instead of going through the Freemium model to find your AR happy place, these apps ask for a little cash up front.
Updated September 2018: Even more AR apps and game have been added to the list!
Have you found any ARKit apps that we missed? Give us a shout in the comments!