Bug: Cydia showing up with no files? Here's how to fix it!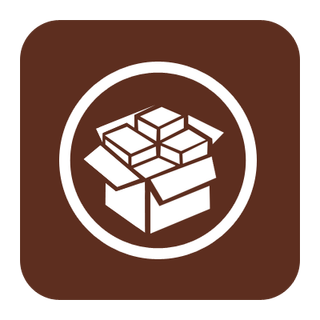 Cydia has been showing up empty, with no files today, due to a source file corruption. If you're experiencing the problem on your iPhone, iPod touch, or iPad we are going to walk you through how to fix it.
The fix is fairly simple as long as you know how to SSH into your iPhone. If you don't know how to do so check out our SSH Guide and follow the instructions to get you started.
Once you get into your iPhone as navigating to a few menus and then renaming a file. What you want to do is navigate to:
Once you get there you will see a source titled zodttd.list and you will want to rename it so zodttd.list.old. Once you do this go ahead and respring your iPhone or iPad and relaunch Cydia. Now you will have everything back to normal (minus the ZodTTD source for now.
Cydia's creator, Saurik, has Tweeted to try to go to "Changes" inside of Cydia and hit refresh and let it reload and all will be fine as well. I personally tried this several times to no avail. So go ahead and try either method and let us know what works for you.
If you have any other issues check out the thread dedicated to this issue in our Jailbreak Froums.
Can I do this with iFile from my phone?

Manually adding any repo fix it also.

Whenever I add a source, cydia crashes back to the springboard

The problems still ghost. It comes back

I just so happened to install openssh on my iPhone today. Next thing I know all the files in cydia were gone. I tried the ,go to changes and hit refresh and it did not work. Rebooted hard reset,nothing. But after about 30 mins the files came back

The only thing that worked for me was removing that source. I haven't run into issues since. I even finally got an update to an app that was released this morning. After removing the source everything came back and it finally showed the update.

I tried doing what the article said, an it didn't work. But adding a source did. I tried the French sourcehttp://cy.sosiphone.com/
And it came up with a message and I pressed 'forcibly clear' and everything came back.

What I did is go in Cydia to Changes and then pressed "Refresh" and that did the trick for me.

I did nothing. Two hours later it's back to normal.

Now everytime i enter the packages, it'll crash and return to springboard. Now i can't delete a tweak. Someone please help.

I am STILL having issues with Cydia. Has anyone used methods other than the ones listed?

Great tips, pleased I stumbled in this article.

this is one of the reasons I don't like tethered jb's, other than the inconvenience of the boot but things like safari and cydia don't work until the tether has been complete.

I dont have the zottd thing but thanks for helping
Thank you for signing up to iMore. You will receive a verification email shortly.
There was a problem. Please refresh the page and try again.