Former Android exec praises iPhone 6 design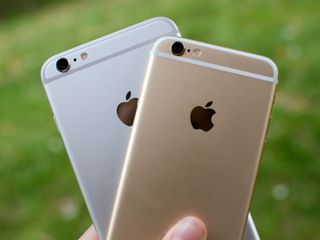 At the WSJD Live conference, former Android exec Hugo Barra took to the stage to praise the design of Apple's iPhone 6, even going as far as saying that it's the most beautiful smartphone ever built. Barra, now an executive at Chinese smartphone-maker Xiaomi, also took the time to defend his company against criticism that Xiaomi may have copied others' designs in its own hardware.
After extolling praises of Apple's smartphone design, Barra said of the similarity between Xiaomi's designs and those of its rivals:
And that even extends to the iPhone 6, which Barra says has an HTC-like design language:
Is Xiaomi's look-alike Android smartphones and tablets a form of flattery to the designs of Jony Ive, or should Xiaomi do more to differentiate?
Source: Cult of Mac, The Verge
Apple is ready to meet and discuss "design language" as soon as Xiaomi decides to sell their craps in EU / US ...

It is pure theft, and a lack of imagination. Nobody is immune to accusations, but if you go through each companies process, then you'll soon discover the difference between Apple and the others. There's a clear reason for every decision made by the Apple Design team, and none are because others are doing it. Sent from the iMore App

I actually thought the 6 was a bit of a step back from the 5/5s model. But after spending more time with (sans case) I think I'm liking it even more than the 5/5s. I'm understand the quest to have it so thin. At these sizes the device being so thin really makes a much greater difference than I was expecting.

I agree mostly with you. When I first got my 6 I really preferred the 5s over it. I'm about 2 weeks with my 6 now and I'm starting to come around. I do miss using my 5s one handed though. Sent from the iMore App

I love the screen size of the iPhone 6. I hate hate hate those antenna bands. I needed a case just to cover them up. <g> Well, that and it is a wee bit to thin for me. Putting a Speck Candy Shell case on it took care of both problems. :-)

They are so beautiful, and so thin....so make sure you get a thick protective ugly-case to wrap around it!

yeah, it's thin and beautiful, but you need to take care of the expensive beautiful things that you have in your life. Cases are a must have, unless you want a broken beauty. I have a really thin bumper case that i'm loving, and it's not diminishing the lovely effect of my phone whatsoever. Link: http://www.amazon.com/amCaseAE-Anti-Scratch-Transparent-Frosted-Pack...

As what Jony Ive said they were lazy, means they don't want to consume their brain. Sent from the iMore App

The design is great. The protruding lens and antenna bands feel like small compromising, but necessary to reception and thinness. Sent from the iMore App

I would rather have great battery life than thinness. The new Motorola Droid Turbo has a great battery in a phone that I don't think anyone would regard as being too thick to handle. Sent from the iMore App

He says, She says, whatever. Sent from the iMore App

I praise their bendyness. Sent from the iMore App
Thank you for signing up to iMore. You will receive a verification email shortly.
There was a problem. Please refresh the page and try again.