Even with Game Porting Toolkit, CrossOver 23.5 isn't Mac gaming's magic solution — yet
There's still a way to go until you can guarantee gaming performance from a Mac.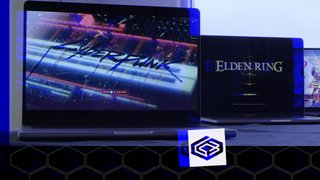 (Image credit: CodeWeavers)
If you're reading this, you're likely interested in playing games on the Mac.
So you're used to getting your hopes crushed, right? Good.
Codeweavers' new CrossOver 23.5 integrates tools from Apple's Game Porting Toolkit to improve gaming performance on M-series Macs. But can it actually run the games you want to play? The answer, depending on your hardware, lands somewhere between "possibly so" and "probably not."
Game Porting Toolkit gets Mac gamers' hopes up
At WWDC 2023 last June, Apple intrigued and excited Mac gamers across the Internet by announcing its Game Porting Toolkit. Apple's software package was designed for developers, giving them an easy way to see how much work they'd need to do to get their Windows games running natively on Apple Silicon chips. Unlike Proton, the tech Valve uses to run Windows games in Linux on its Steam Deck, the Toolkit wasn't designed for everyday users. You need an Apple Developer account to download it and extensive comfort with Terminal commands to get it running.
Still, gamers quickly noticed that the Toolkit translated Windows instructions into Apple code — including Apple's newer, shinier Metal 3 tech for advanced 3D graphics — on the fly. And it didn't take long for the most dedicated among them to install the Game Porting Toolkit and get the likes of Cyberpunk 2077 up and running on their M-series Macs.
To pull off that real-time translation, Apple borrowed code from WINE, an open-source project that has long used that approach to run Windows apps on the Mac, and Codeweavers' CrossOver, which refines WINE and makes it easier for non-computer-science-majors to use. In return, Apple's now shared with CrossOver the semi-secret sauce that lets the Game Porting Toolkit translate Windows's DirectX 11 and 12 commands for 3D graphics straight into Metal 3.
D3DMetal to the rescue?
Before the Game Porting Toolkit, CrossOver had to navigate multiple translation layers to run 3D games for Windows. First, it had to translate Direct X commands into Vulkan, a rival open-source technology for 3D graphics, using a technology called DXVK. Then, using another tool called MoltenVK, it turned those Vulkan commands into instructions that Metal could understand.
As you might imagine, sometimes important information got lost in translation, leading to graphical glitches or games that simply wouldn't run. Even if they did run as intended, the extra processing horsepower required to translate all those instructions multiple times over tended to drag frame rates down. Depending on the sheer brawn of your M-series chip, your Mac might be able to compensate — or not.
Now, M-series Macs running MacOS Sonoma and CrossOver 23.5 or later can take advantage of D3DMetal, harnessing the same power behind the Game Porting Toolkit in a consumer-friendly tool. (An open-source project called Whisky previously gave the Toolkit a more usable interface with no command line; its creators have reportedly contributed code to this new version of CrossOver as well.) With fewer layers of translation, Windows games should run a lot faster and more smoothly on the Mac, right? Well…
Putting CrossOver 23.5 to the test
In fairness, I should note that I ran all my tests on the M-series's bottom of the barrel: a stock M1 Mac mini with 8GB RAM. Burlier processors of the Max or Pro variety, with their extra processing power and graphics cores, will definitely get better results. But I've managed smooth frame rates and sharp-looking graphics from modern Mac-native 3D games on the same hardware — and even run a few Windows games decently through previous versions of CrossOver — so it wasn't entirely unreasonable for me to expect that some titles might work.
I also wasn't able to test many of the titles CrossOver specifically mentioned when announcing CrossOver 23.5, including Cyberpunk, Baldur's Gate 3, and Diablo IV, since I lacked either review copies or ready cash. I tried to compensate by playing a mix of older games from 2017 or later, and demos for brand-new games obtained via Steam. I looked for graphics-intensive 3D titles that would give the technology a run for its money.
The technology ran — for a short distance. Then, mostly, it faceplanted.
More misses than hits
I initially got excited to see Jedi: Fallen Order running without the headache-inducing graphical flickers that marred my previous playthroughs on earlier versions of CrossOver. But that advancement seems to owe to CrossOver, to improvements in Metal itself, or both. The graphics looked the same whether I was using DXVK or D3DMetal, with frame rates that got slower and slower until the game crashed entirely.
Star Wars: Battlefront II wouldn't run at all with D3DMetal, hanging on its loading screen. (It ran, for a very generous definition of the term "run," with DXVK.) Star Wars: Squadrons also consistently crashed in its intro animation, after some weird judders in the graphics. And the even older Metro: Last Light winked out of existence after playing its intro cinematic.
What about newer titles? Some of the Steam demos I downloaded ran impressively well. The smoothest had deliberately simpler, stylized graphics, free of the ultrarealism that might bog down my processor. Another demo using the latest Unreal Engine also looked and played well, though frame rates got a bit choppy when I looked around too quickly.
But other games cited nonexistent missing drivers and refused to run at all. One saw its frame rates devolve from zippy to sludgy in the space of a few opening minutes. And the demo for RoboCop: Rogue City played a bizarre cinematic with character models but no sets or backgrounds, before going into terminal shutdown.
I'm sad to report that while CrossOver 23.5 and D3DMetal are definitely a step in the right direction, they're not the magic bullet you've been hoping for. If you're planning to try them out, make sure you've got something better than a bare-bones processor, preferably with a healthy amount of memory. If you don't meet those criteria, for now you'll have to keep waiting for Mac ports.
Master your iPhone in minutes
iMore offers spot-on advice and guidance from our team of experts, with decades of Apple device experience to lean on. Learn more with iMore!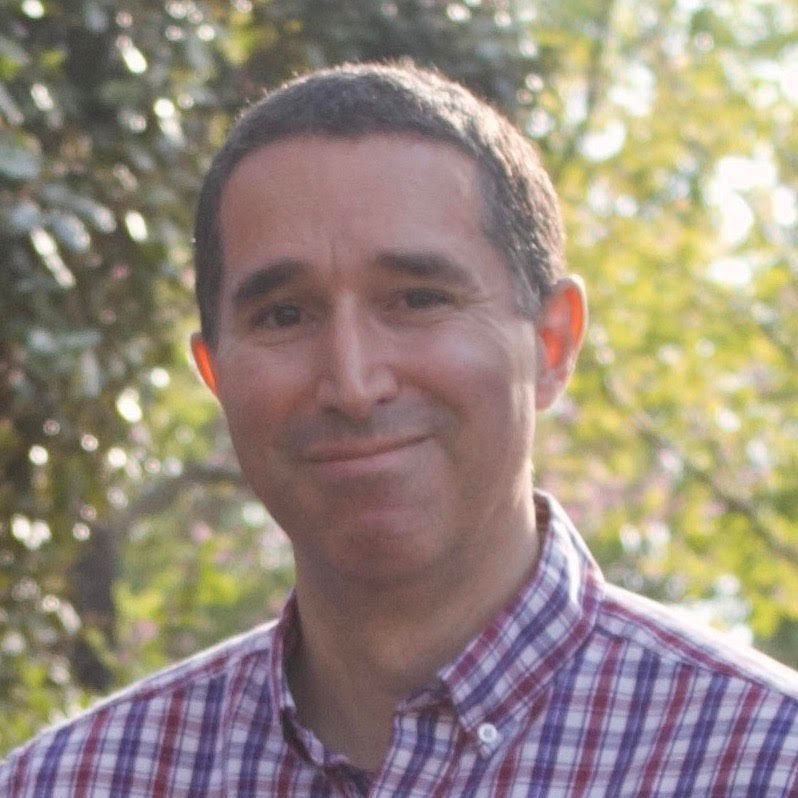 Nathan Alderman is an iMore contributor. He's been using Apple computers since his first Apple IIe in 1985, and writing professionally about Macs and their software since 2005. During his 12 years freelancing for Macworld, he covered email clients, web browsers, web design programs, writing apps, and games, and he's continued to follow those interests at iMore since 2017. An editor and writing coach in his full-time career, he spends his dwindling spare time writing fiction for fun, volunteering for democracy, and contributing to podcasts on The Incomparable Network. Nathan adores his wife and wrangles his alarmingly large children in bucolic Crozet, VA.