Apple Watch ranked: From Series 0 to Series 8, and everything else
Every Apple Watch ranked ahead of WWDC 23.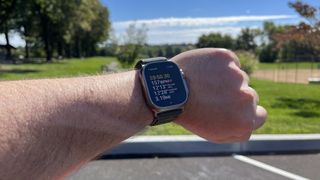 (Image credit: Future)
The Apple Watch has matured plenty over the years since its inception (we've got a full retrospective for that), but with watchOS 10 poised to offer a sizeable overhaul to Apple's wearable platform at WWDC 2023, we thought it was time to rank each device in the Apple Watch lineup.
Some criteria here: Firstly, we're skipping the SE models. While both have offered a solid price point for getting onto the platform, the lack of many of the features found on premium models makes either hard to recommend in lieu of them.
Secondly, we're judging by how impressive the device was at the time, as well as what it brought to the Apple Watch in subsequent models. While the Series 0 was a solid starting point, for example, everything after it was just flat-out better.
With this in mind, here's our ranking of the Apple Watch.
9. Apple Watch (Series 0)
Just as the Apple Watch had to start somewhere, so too must our list. The Apple Watch Series 0 certainly looks similar to what we still have today with the latest Series 8, but it would be fair to say it felt a lot like a prototype.
Not ideal if you'd spent thousands of dollars on the gold version, however - Apple's position of Apple Watch as a luxury item was short-lived, and watchOS updates stopped supporting it within a few years. Ouch.
8. Apple Watch Series 1 & Series 2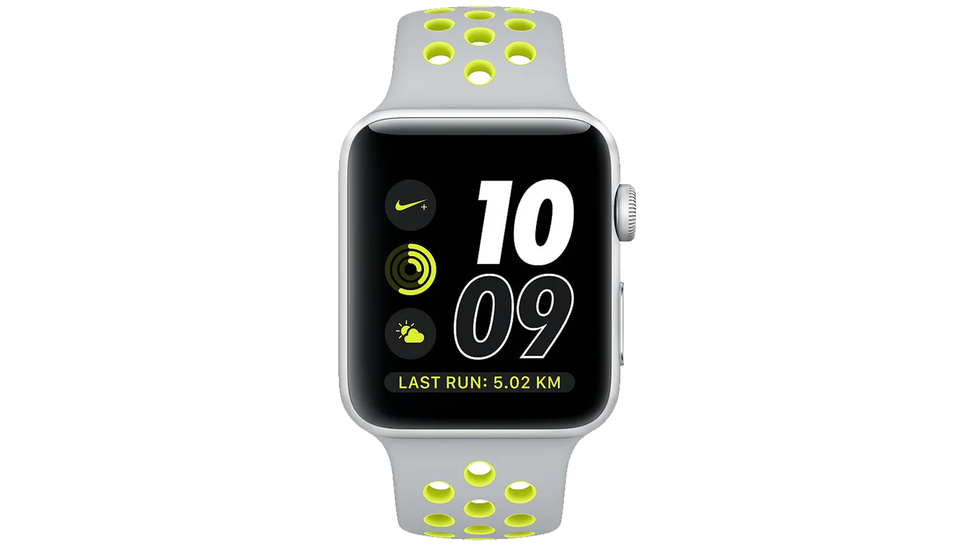 Apple almost bundled these two Apple Watches together, and we've done the same because while the Series 1 and Series 2 arrived closely together, the former is very much a slightly faster Series 0.
The Series 2, however, stays mired at this point on the list because its only real big addition was water resistance.
7. Apple Watch Series 6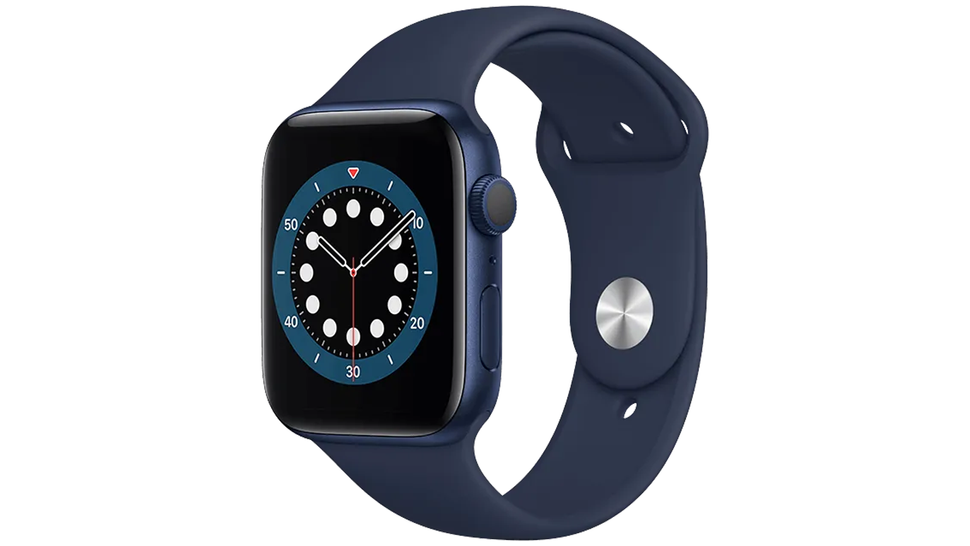 Jumping ahead a bit now, the Apple Watch Series 6 is, to use an iPhone analogy, a bit like an Apple Watch 5S. It's better than its predecessor, yes, but in such small ways that it's hard to argue it's been particularly influential.
In fact, while the blood oxygen monitor is a great addition, and updated heart rate sensors are always welcome, the Series 6 is perhaps most memorable for removing Force Touch - something this writer still wishes was here.
6. Apple Watch Series 8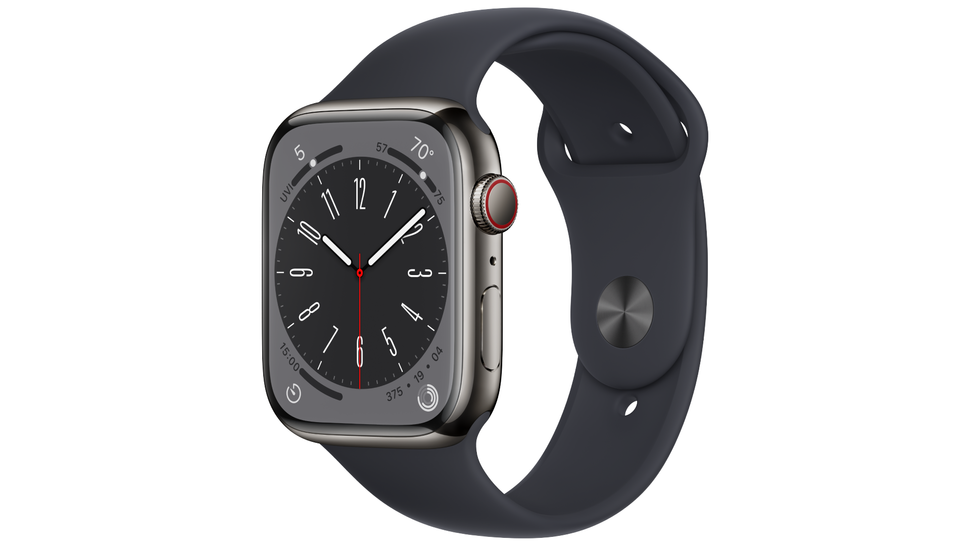 Another relatively minor update, the Series 8's big new additions were twofold. The first, Crash Detection, is impressive tech that you hope never to use. It's a natural evolution of Fall Detection in many ways.
The other addition was a Temperature Sensor, and while it's proven particularly useful for tracking ovulation, we wish Apple had gone the Fitbit route and had it check for potential infections, too. All in all, though, a very modest upgrade.
5. Apple Watch Series 7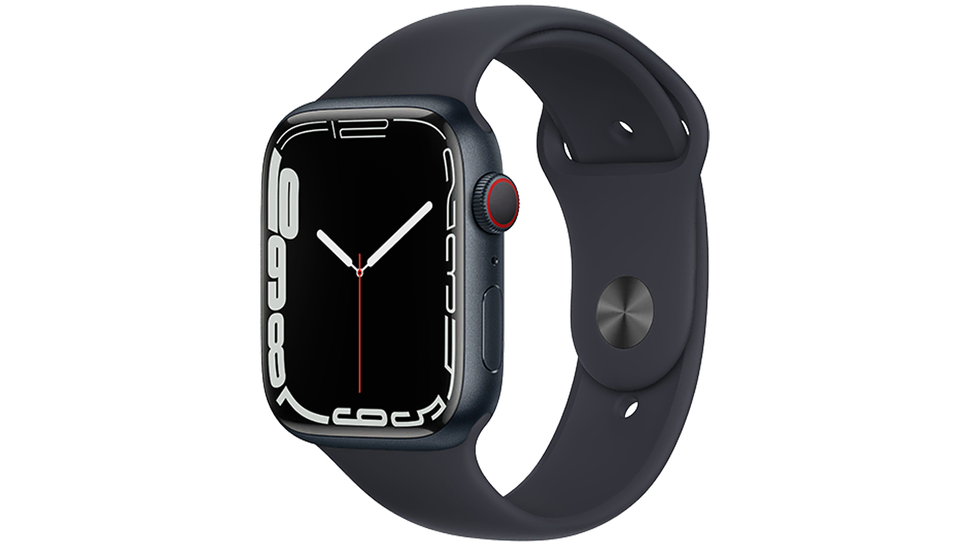 Perhaps the Series 7 is a little bit of a victim of pre-launch hype, but given many were expecting a more drastic design overhaul, a Series 6 with a bigger, brighter screen felt a bit disappointing.
Still, the Series 7 is fondly remembered for said display, and it's also the first Apple Watch to get faster charging. That's one way to counter the battery life issue we suppose.
4. Apple Watch Series 5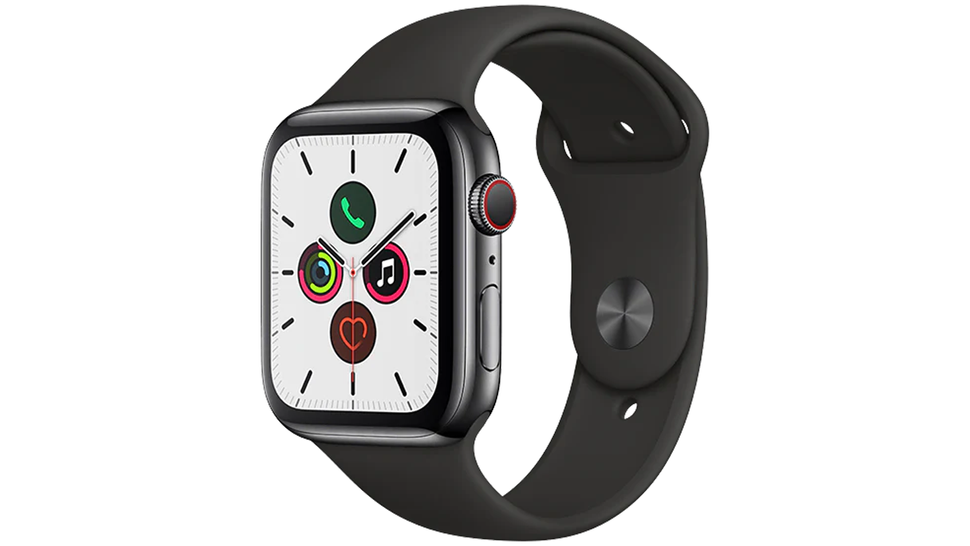 As we reach the top of our list, it's getting tougher to pick between releases. The Series 5, and arguably any models henceforth, could reach greater heights on this list.
It upped the storage (32GB) and added a compass, but the big factor that separated it from prior models was the Always On Display. In typical Apple fashion, it makes sure private data is kept away from prying eyes, and it felt magical when it debuted to have the screen almost react to your gaze.
3. Apple Watch Series 3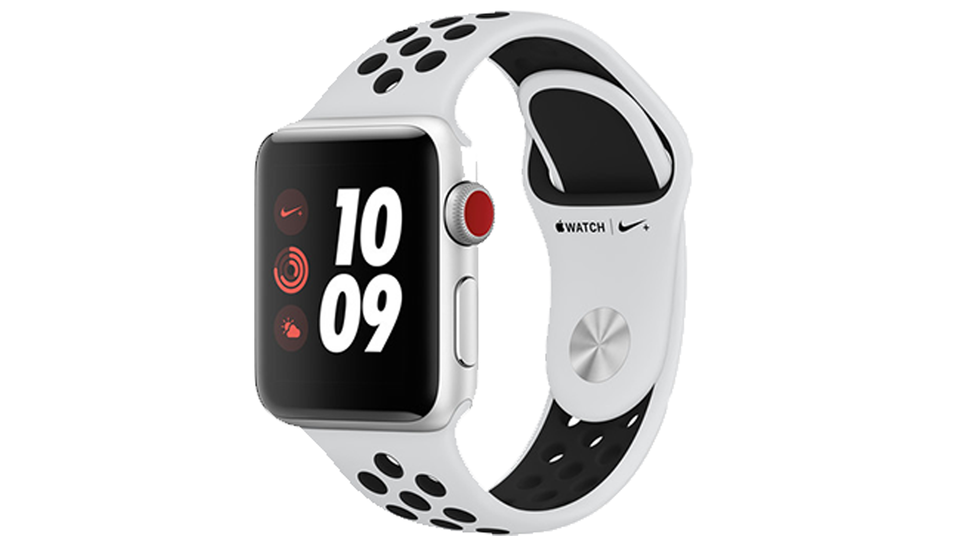 We've long held the belief that the Series 3 should've been cut from the product line years ago, but that's only down to its performance as watchOS grew more ambitious.
The underlying design, while a little dated now, remains sound, and it felt as though it was the first time the Apple Watch had that breakthrough moment. It also marked the debut of cellular models, something we still have today.
2. Apple Watch Ultra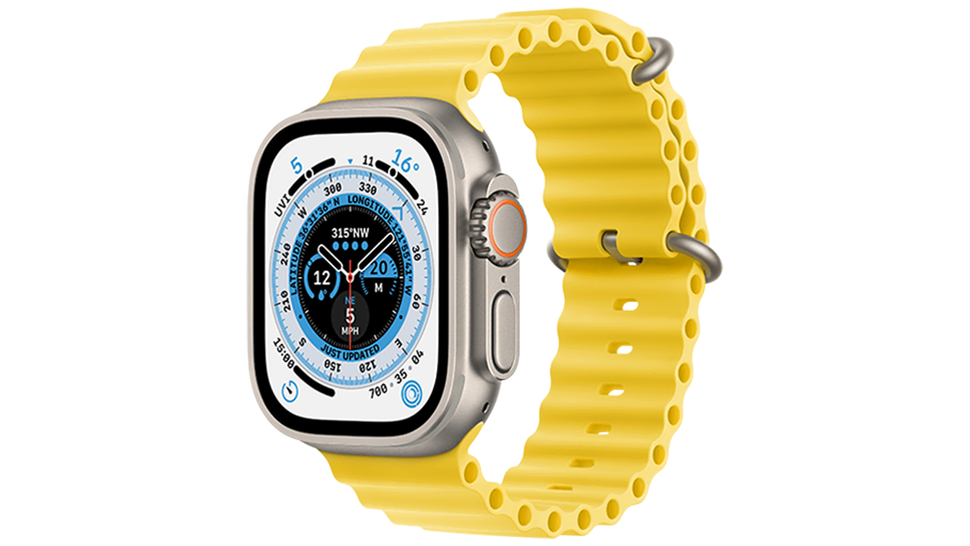 Put simply, the Apple Watch Ultra is the best Apple Watch you can buy right now. That counts for something, of course, but what gets it so close to the tippy-top of our list is that it showed Apple could make a high-end version of the Apple Watch without charging the Earth for it.
The action button, brighter screen, and built-in siren are great, but the battery life is the best part about it.
1. Apple Watch Series 4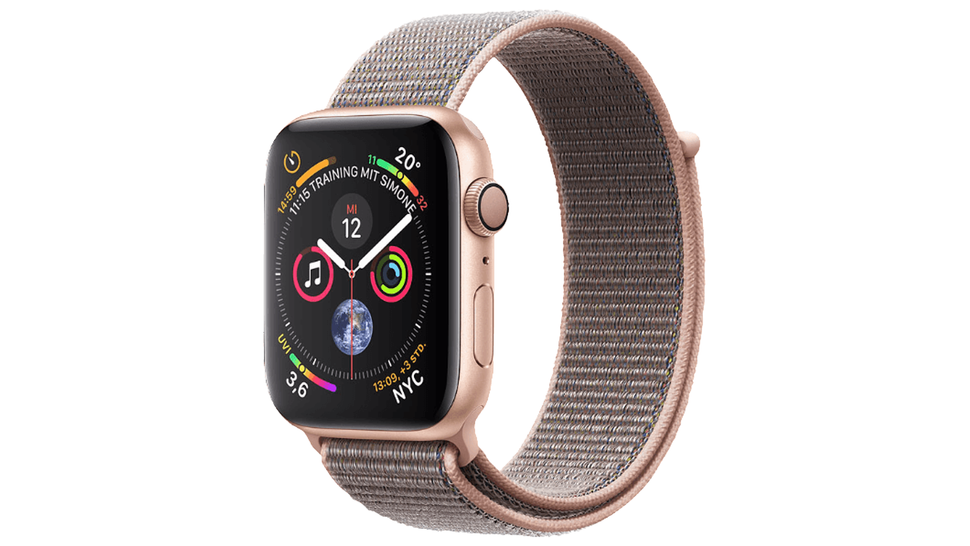 If Series 3 was the breakout hit, Series 4 was the sophomore album that showed Apple leaning into it - and it gave the wearable line its first sense of swagger.
A bigger display on a smaller chassis, vastly improved performance, and a headline-grabbing ECG tool made it the first Apple Watch that felt like the device we have today - and it still looks the part half a decade later.
In the end, then, we've ranked the Series 4 the highest for Apple finally being confident in what it wanted the Apple Watch to be - but in all honesty, it's down to personal preference. It's certainly grown into a key part of Apple's business plan, and the good news is it seems poised to keep getting better every single year.
Master your iPhone in minutes
iMore offers spot-on advice and guidance from our team of experts, with decades of Apple device experience to lean on. Learn more with iMore!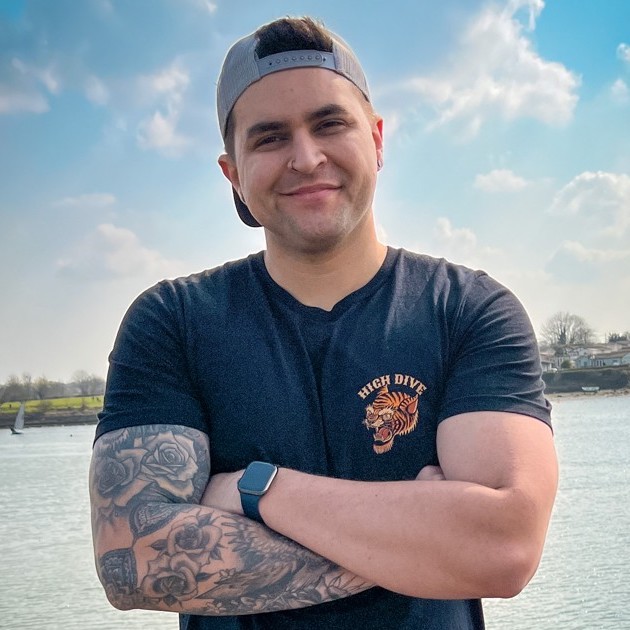 Lloyd Coombes is a freelance writer with a specialism in Apple tech. From his first, hand-me-down iMac, he's been working with Apple products for over a decade, and while he loves his iPhone and Mac, the iPad will always have his heart for reasons he still can't quite fathom.

Since moving from blogging to writing professionally, Lloyd's work can be found at TechRadar, Macworld, TechAdvisor and plenty more.

He's also the Editor in Chief at GGRecon.com, and on the rare occasion he's not writing you'll find him spending time with his son, or working hard at the gym (while wearing an Apple Watch, naturally). You can find him on Twitter @lloydcoombes.
I disagree with the Watch 3 being ranked higher than the 5. I also disagree with the Watch 4 being ranked number 1 over the Ultra.

My top 4 would be
Watch Ultra
Watch 5
Watch 4
Watch 3

Reply