A history of Apple Watch: From Series 0 to Apple Watch Ultra
Raising the wrist in style since 2015.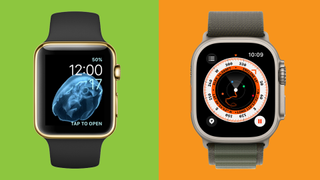 (Image credit: iMore)
The Apple Watch is one of the most recognizable pieces of tech in the world (just ask the many copycat devices), and it's been popular enough to warrant plenty of revisions in the last eight years.
As we approach its eighth birthday, it's striking to see how much the Apple Watch has grown from being an extension of the iPhone, to a standalone device in its own right.
Sure, those apron strings may never be severed (even with family setup), but the Apple Watch Series 8 is a much, much more competent device than the Series 0 – even though there are still some similarities.
Join us as we take a walk down memory lane, looking at the Apple Watch from its inception to where it exists in 2023.
Early rumors
It's always fun to look back on product lines, with plenty of rumors seeming quite wide of the mark once we have the devices in our hands (or on our wrists). In the run-up to the Apple Watch's debut, it was rumored the company was working on a wearable, wrist-mounted iPod. Other rumors suggested it would run a version of iOS.
When the sixth-generation iPod nano landed in 2010, it was already seen as a precursor to the Apple Watch. There were straps you could buy to have it on your wrist before it was socially acceptable, and even then, many wondered if Apple would go into the wearable space.
In 2012, Kevin Lynch led the development of the Apple Watch, and while it was initially marketed for fashion just as much as function, it's become a great way to interact with tech without reaching for your phone.
"People are carrying their phones with them and looking at the screen so much. People want that level of engagement. But how do we provide it in a way that's a little more human, a little more at the moment when you're with somebody?" Lynch said in a Wired Interview back in 2015.
Then, in September 2014 at the iPhone 6 event, there was a 'One More Thing' segment, and Tim Cook announced the Apple Watch.
Apple Watch (Series 0) - April 24, 2015
The original Apple Watch, dubbed the Series 0, actually wasn't all that different to look at from the Apple Watch we have today. There's a rounded square (sometimes known as the squircle) OLED display, the digital crown, and an array of swappable bands that persists to this day. If you went wild in 2015 and preordered many bands, you can still use them today.
Apple Watch Series 0 saw two significant OS releases, with the first version of watchOS launching with 9 watch faces and 20 stock apps but limited complication support. It wasn't until watchOS 2 that we got photo watch faces, the now default nightstand mode for charging, and the option to use third-party complications.
One of watchOS 2's most bizarre features was Time Travel, which would let you see upcoming appointments by rotating the digital crown. It was a nicely animated feature, but its utility was limited, and the feature was axed by the time watchOS 5 arrived.
This marked the only time an Apple Watch was revealed in April, before moving to a Q3 announcement/release cadence that falls more closely in line with the iPhone.
At the time, we noted the impressive build quality and iPhone integration but were disappointed in the lack of GPS and slow performance of the S1 chip.
Apple Watch Series 1 & Series 2 - September 16, 2016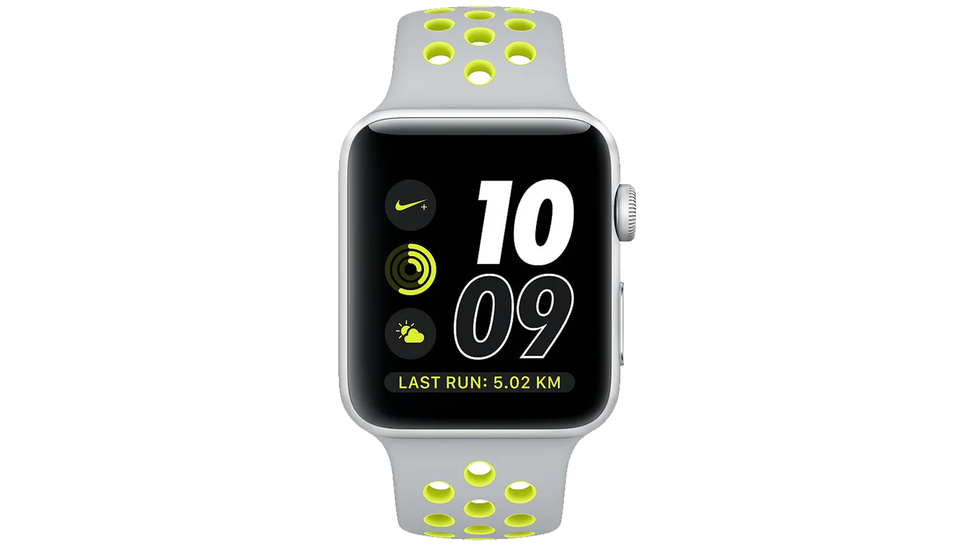 Here's where things get a little more complex, as Apple opted to revamp the Series 0 not once, but twice. As a result, the Series 1 and Series 2 arrived and may have ended up complicating the lineup further despite trimming down the casing options.
In truth, the Series 1 is, in many ways, a Series 0 - just with a new S1P processor that vastly improved on-device performance. Series 1 was limited to the aluminum variant, so anything above that fell into the realm of the Series 2 model.
The newest Watch that year packed the (even faster) S2 SoC, and arguably formsd the base Apple would continue to refine up until the present day – the Apple Watch Series 2 was swim-proof up to 50m, and finally saw the introduction of GPS into the lineup. It also further curved the chassis.
Both devices shipped with watchOS 3, which introduced Activity Ring sharing, and the Dock – something we always forget to use when switching between apps. It also added the Minnie Mouse face, which wouldn't be Apple's final dalliance with licensed options.
Apple Watch Series 3 - September 22, 2017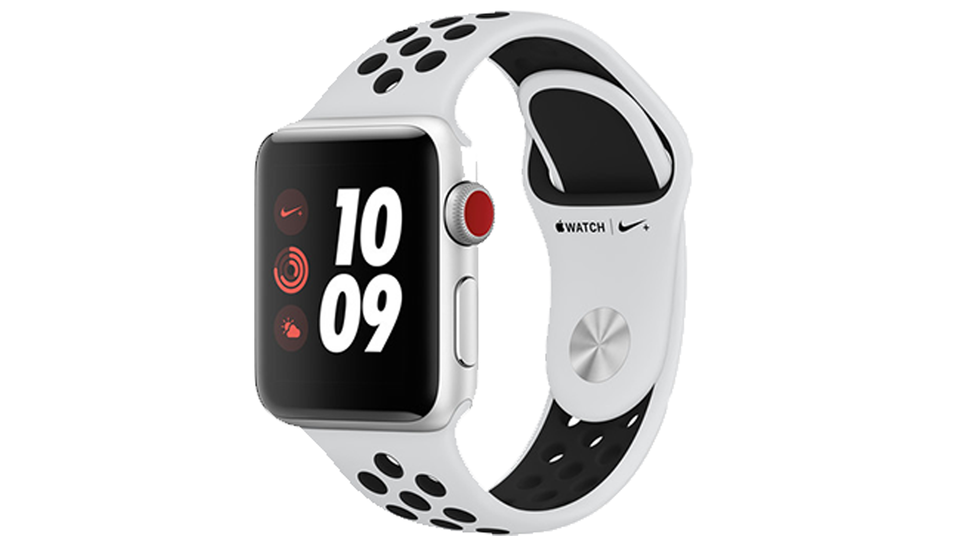 It's hard to believe the Apple Watch Series 3 only stopped receiving major OS updates and was shuffled off Apple's store pages in 2022, but it showed remarkable staying power.
A big part of that is due to the power efficiency of the S3 SoC and the addition of an optional Cellular model, meaning users could feasibly leave their phone at home and still be contactable. That made it the most self-sufficient Apple Watch to this point, and while the battery life still paled in comparison to dedicated fitness trackers, the powerful chip meant many users simply didn't mind at all.
The latest update here, watchOS 4, added the option to sync music to the device (from Apple Music only at first, naturally), and added the Now Playing app alongside it. It also added the Toy Story watch faces.
Alongside Buzz Lightyear and Woody, watchOS 4 also improved the Heart Rate app with additional metrics and introduced personalized activity coaching to help push the Apple Watch closer to a more comprehensive fitness tracking and wellness device – something that's improved each year since.
Apple Watch Series 4 - September 21, 2018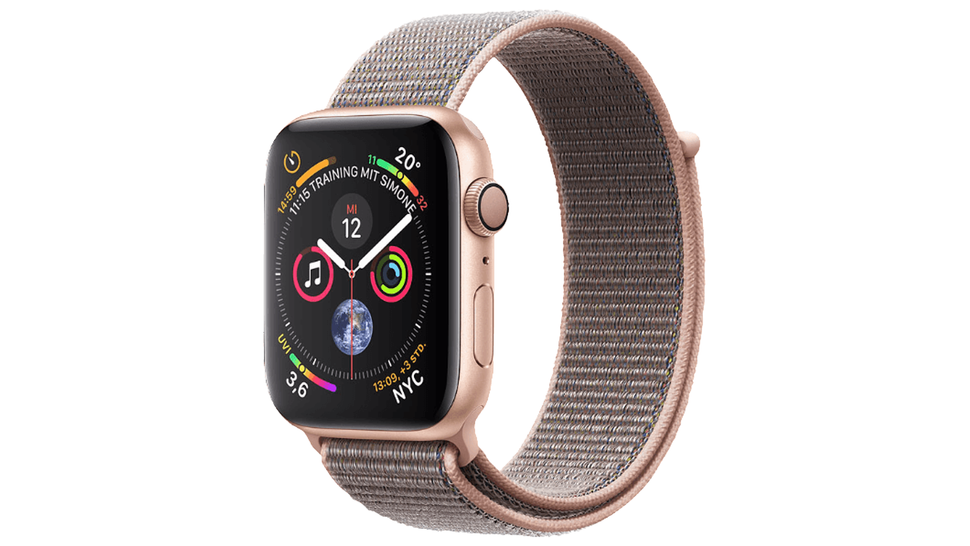 Apple Watch Series 4 arrived riding a wave of positivity thanks to the Series 3, and felt in many ways like a supercharged version of what came before.
A revised form factor allowed for a larger display within a similar footprint, with the Series 4 arriving in 38mm and 42mm variants without adding additional heft. The big draw of the Series 4, however, was performance – the Series 3 had been seen as a big step in the right direction for running apps on the watch itself, but the S4 chip of the Series 4 doubled it again.
The Apple Watch Series 4 was a landmark in both its field and beyond, too, with its included ECG application making it the first consumer device to receive clearance from the US Food and Drug Administration.
The update that arrived alongside Series 4 was no slouch either, with watchOS 5 adding automatic workout detection, the ability to challenge friends in Activity competitions, on-device podcast streaming, and, finally, a "Do Not Disturb" mode.
It also added Walkie-Talkie functionality, which still feels like a puzzling addition five years on, and began grouping notifications together.
Apple Watch Series 5 and SE - September 10, 2019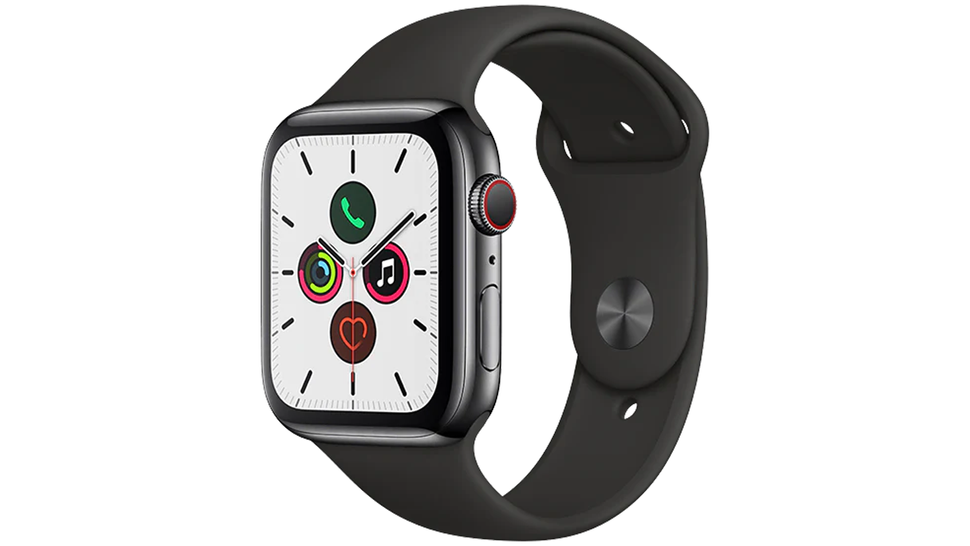 Many critics noted that the Apple Watch Series 5 didn't offer a huge amount that the Series 4 didn't have, and it's hard to argue. The main new addition, however, was the Always-On display.
While it would naturally eat into your battery life, personal information in complications would be automatically hidden when you lowered your arm, which felt like a very neat trick at the time.
Series 5 also upped the included storage to a sizeable 32GB and added a built-in compass for improved directions.
While watchOS 6 was a minor release this time, it would be paradoxically defined by one major feature alongside smaller improvements – the App Store. Apple's home for apps finally came to the Apple Watch through an on-device storefront, alongside new features including Cycle Tracking, loud noise warnings, and a calculator.
Oh, and there was the small matter of the Apple Watch SE, which was only refreshed in 2022. It offered a cheaper way to get on board with watchOS, at the cost of the always-on display, an ECG sensor, and any case material other than aluminum.
Apple Watch Series 6 - September 15, 2020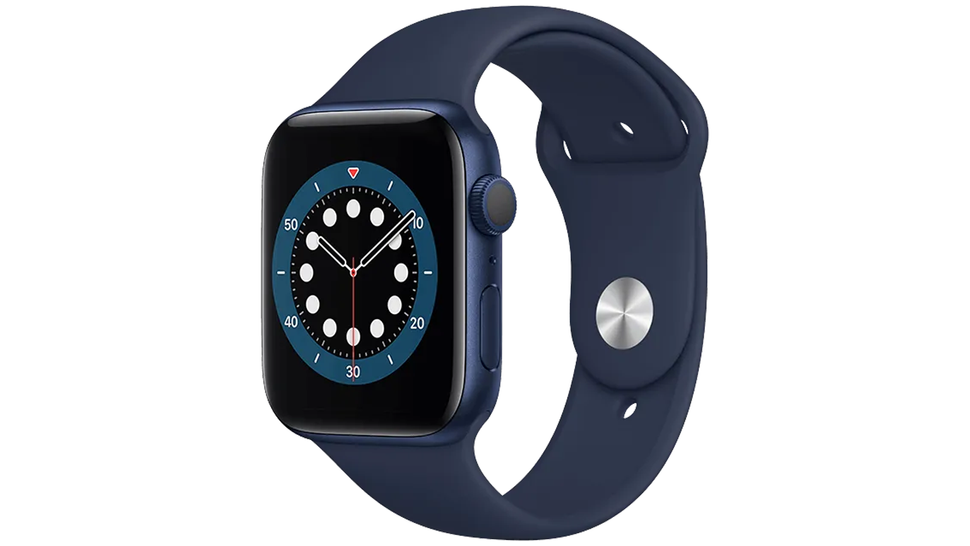 Apple Watch Series 6 is remembered just as much for what it added as what it removed, as Apple began to hit its stride and work out what users needed – and what they didn't.
To that end, the blood oxygen sensor was added, in tandem with improved heart rate sensors to help with Sleep Tracking on watchOS 7.
It also removed Force Touch, which had become the de facto way to clear reams of notifications at once, something that took more than a few users by surprise.
As mentioned, watchOS 7 added Sleep Tracking, but it also brought handwashing reminders, an important feature in 2020. On the tech side, users could now finally change the color of watch faces, share them with friends, and populate them with more than one complication from the same app.
It was more of the same hardware-wise, but watchOS 7 made this a particularly solid year for Apple Watch.
Apple Watch Series 7 - September 14, 2021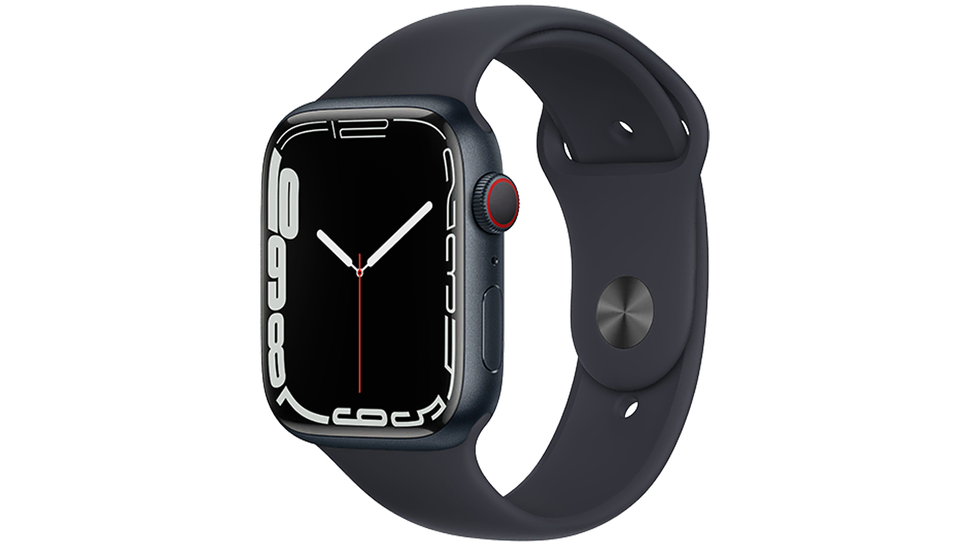 Many leaks had pegged the Series 7 as the first major hardware revision for the Apple Watch since the Series 4, but those reports were wide of the mark.
While the Apple Watch Series 7 did get some physical changes, it essentially boiled down to the display spilling over onto the chassis for another display size increase without the need to expand the chassis. The screen was also 70% brighter, which was certainly welcome.
Battery life still didn't see a significant improvement, but new charging techniques meant that the Series 7 can charge much faster than prior models. There's also ultra-rapid wireless data transfer functionality built-in, but Apple still hasn't clarified its purpose.
However, watchOS 8 offered a similar refinement of existing features, with improvements to the Workout and Sleep apps, the new Portrait watch face, and an updated Home app.
Apple Watch Series 8, SE (2nd Generation), Ultra - September 14, 2022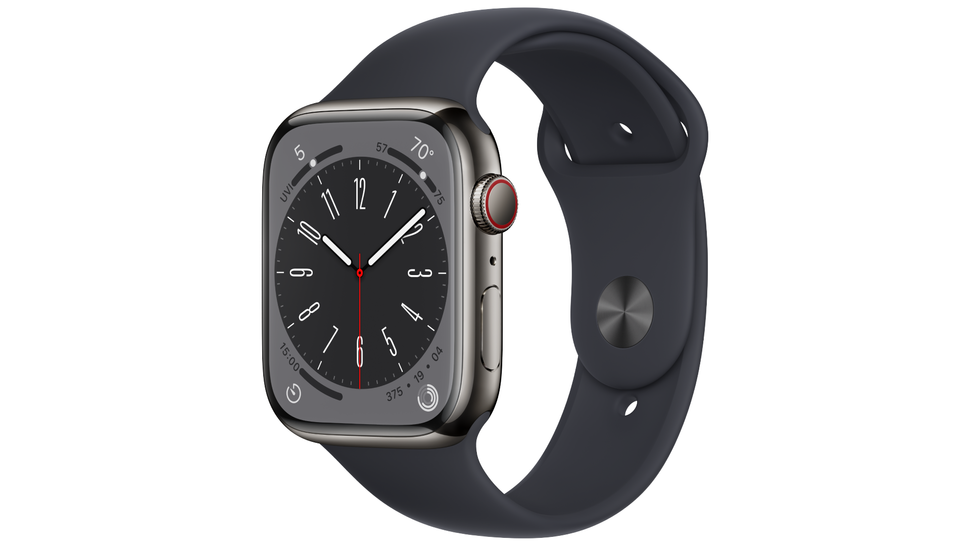 It'd be fair to say that the Series 8's thunder was stolen somewhat by the arrival of the Apple Watch Ultra, but that's not to say it didn't offer plenty in its own right.
The Series 8 uses an improved accelerometer and gyro instruments to help notify emergency services when the user has been in a car crash, while a new temperature sensor can help identify when a user is ovulating.
Still, the Apple Watch Ultra took all the plaudits for its much brighter display, vastly improved battery life, and titanium chassis. It also added an action button (the first new button to be added since the Apple Watch's debut).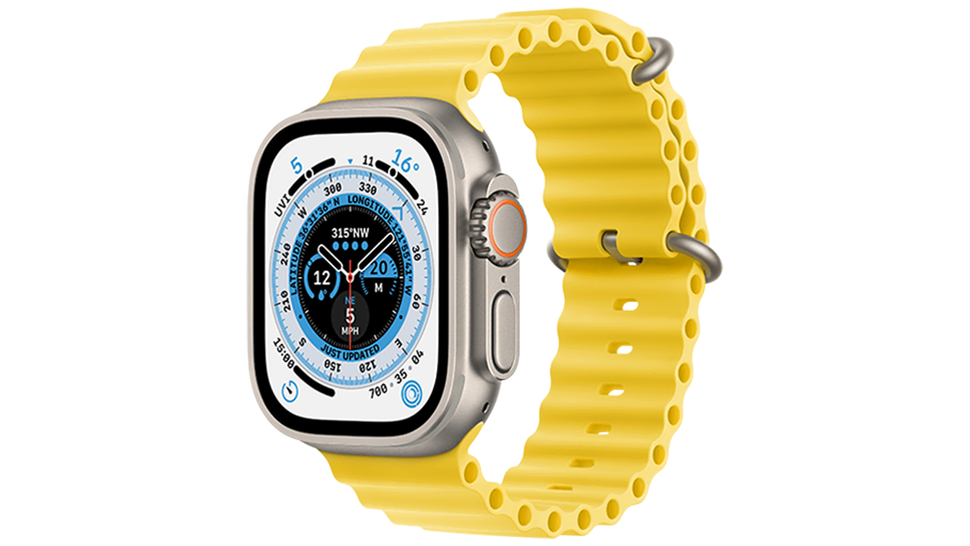 Sneaking in to replace its predecessor (and the Series 3 that had been clinging on for a while), the SE (2nd Generation) offers watchOS 9 functionality but forgoes the ECG, Blood Oxygen and temperature sensors, and some other features like the always-on display.
Speaking of watchOS 9, users can track new workout metrics, sleep stages, and AFib history, and finally create Calendar events on their wrist among a bunch of other features.
With Apple Watch Series 9 speculation starting to build, we hope you've enjoyed this look back at a product line that's risen to prominence in an impressively short timespan.
Master your iPhone in minutes
iMore offers spot-on advice and guidance from our team of experts, with decades of Apple device experience to lean on. Learn more with iMore!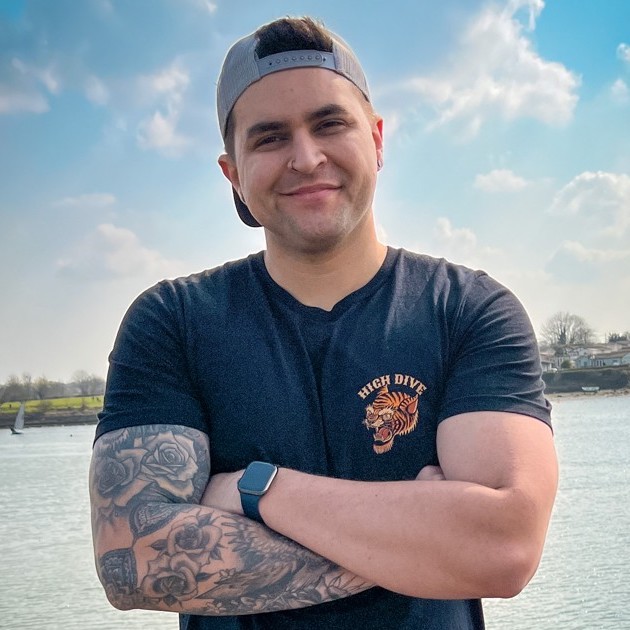 Lloyd Coombes is a freelance writer with a specialism in Apple tech. From his first, hand-me-down iMac, he's been working with Apple products for over a decade, and while he loves his iPhone and Mac, the iPad will always have his heart for reasons he still can't quite fathom.

Since moving from blogging to writing professionally, Lloyd's work can be found at TechRadar, Macworld, TechAdvisor and plenty more.

He's also the Editor in Chief at GGRecon.com, and on the rare occasion he's not writing you'll find him spending time with his son, or working hard at the gym (while wearing an Apple Watch, naturally). You can find him on Twitter @lloydcoombes.