Apple Watch Series 9 needs to steal the Ultra's best feature
Time for action (button) for the next Apple Watch.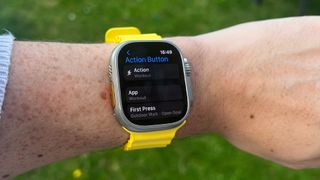 (Image credit: iMore)
Apple's next event is likely just a few weeks away. And while speculation will naturally be rife about the iPhone 15 lineup given that product's popularity, I always find it exciting to think about what could be coming to the Apple Watch.
The lineup has shifted drastically over time, starting out as a luxury device and moving into the health space within a few years, and it finally feels like it's found its place among Apple's products - and where it sits among the competition.
The Apple Watch is a great device now, and much easier to recommend than it's ever been - but there's something it needs that you shouldn't have to pay $799 for with the Apple Watch Ultra.
No, I'm not referring to those orange accents or the chunkier design. Rather, I'm referring of course, to the Action Button.
A course of action
The Apple Watch Ultra is a fantastic fitness tracker, and easily the pinnacle of what Apple's wearable can be. It's the kind of watch you can wear to dinner if that dinner happens to be in the middle of a desert or under the ocean's waves.
It's stylish, it's weirdly practical, and it doesn't weigh much more than a Stainless Steel Apple Watch model.
It even has an extra button, specifically for, as Apple tells us, using a siren to call for help, or switching disciplines in the heat of a triathlon.
I'm a fan of exercise as much as the next tech writer, but I don't use my Apple Watch Ultra's Action Button for that. Instead, I use it as a shortcut that triggers a menu that lets me open messages, my task manager Things 3, Apple's Workout app, or a third-party one.
Apple has, arguably, offered similar functionality with the side button prior to watchOS 10, which allowed users to check out their recently used apps at a button press. In a lot of ways, watchOS is worse off for removing that, removing that quick access to must-haves like the Now Playing. An extra button could re-add that functionality - although that feels like it can only happen if this is added to Series 9 watches, too.
It's not what Apple had in mind, I'd wager, but that's the joy of technology - you never know what someone is going to do with something once you send it out into the wild.
Why the Apple Watch Series 9 needs an Action Button
The shame of it is that for many people, an $800 smartwatch is off limits - let alone one aimed at the 1% of the populace looking to explore every corner of the planet.
The rollout of an Apple Watch Action Button for the Series 9 would mean more users could tinker with it, running all kinds of wild shortcuts (seriously, one glimpse at Reddit and you'll see some fantastic automation ideas).
Whether it's triggering ChatGPT, recording straight into a Drafts file, or digging through your RSS feed, there's a Shortcut for everyone.
It'll also increase the eyes on Apple Watch automation as a whole. As a concept, Apple Watch shortcuts have always felt a little like a Rube Goldberg machine - lots of proverbial spinning gears for the sake of watching said gears spin. It lacks a personal touch that can be applied to more everyday situations.
What's more personal than a device that sits on your wrist, that offers you the option to trigger something that makes your life easier through a simple button press?
There's also the unique novelty of the addition of a new button on Apple hardware. Over the years, the company has shifted the iPod away from the click wheel, the iPhone away from home buttons, and even buried the row of function keys on the MacBook for a time.
It's not often we see Apple revisit product lines to add fresh input options in the form of buttons, and while I acknowledge it's one more part that could fail, there's still something magical about that.
Do you want the Apple Watch Series 9 to add an Action Button? If not, why not, and what are you hoping for from the next Apple Watch? Let us know in the iMore Forums.
Master your iPhone in minutes
iMore offers spot-on advice and guidance from our team of experts, with decades of Apple device experience to lean on. Learn more with iMore!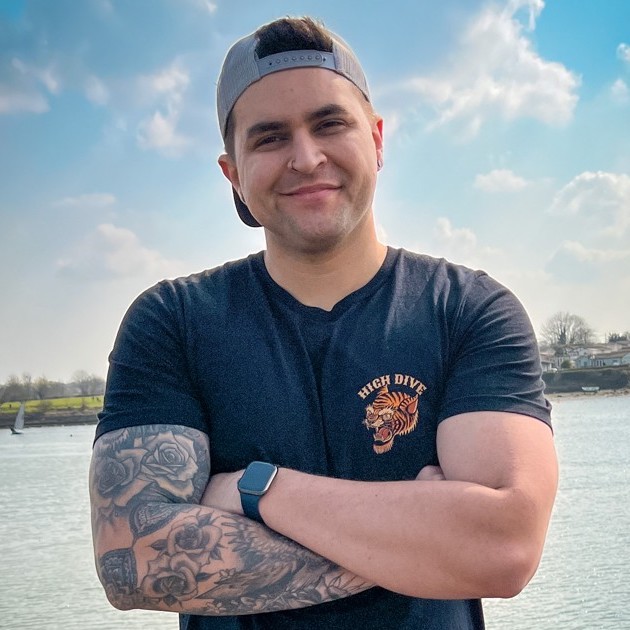 Lloyd Coombes is a freelance writer with a specialism in Apple tech. From his first, hand-me-down iMac, he's been working with Apple products for over a decade, and while he loves his iPhone and Mac, the iPad will always have his heart for reasons he still can't quite fathom.

Since moving from blogging to writing professionally, Lloyd's work can be found at TechRadar, Macworld, TechAdvisor and plenty more.

He's also the Editor in Chief at GGRecon.com, and on the rare occasion he's not writing you'll find him spending time with his son, or working hard at the gym (while wearing an Apple Watch, naturally). You can find him on Twitter @lloydcoombes.