watchOS 5: More connected, more active, and better for your health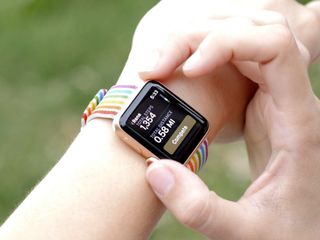 (Image credit: iMore)
Editor's note: This preview was originally written way back in June, 2018 by my former colleague, Serenity Caldwell. No one reviewed watchOS like Serenity. So, while I'll have a Watch review for you at some point in the future, for watchOS 5, for now, I'm going to simply, respectfully, include Serenity's preview below. It's Shakespeare the way it's meant to be done. — Rene
WatchOS 5 Preview: All the new features. All of them.
watchOS 5 is Apple's newest operating system for Apple Watch, and while it might not pack the same flashy feature punch as previous versions, there's still a lot to look forward to when it's released this fall. We've compiled a detailed list of all the goodies you can look forward to when watchOS 5 launches; we'll update this list as these features evolve and new bits and bytes get added.
Which Apple Watch models can run watchOS 5?
While most Apple Watch models will be able to enjoy all that watchOS 5 has to offer, the first-generation Apple Watch — often referred to as the Apple Watch Series 0 — will not be able to run the latest update.
While it's always sad to drop an older device from the metric, this shouldn't be shocking news to anyone: you haven't been able to buy it for quite some time.
On top of needing the correct Apple Watch, you'll also need to make sure you have an iPhone 5s or later that can run iOS 12.
Why the original Apple Watch won't be getting watchOS 5
Major features
Every big release has its keynote features, and watchOS 5 is no different: Here are some of the biggest new features and changes coming to Apple's wearable.
Phone calls and texts are so 20th century. Quick, short audio bursts are where it's at — at least, that's Apple's bet. The new Walkie-Talkie app lets you send brief audio bursts between any of your fellow Apple Watch users also running watchOS 5. They pop up on your watch with little chirps just like a real portable radio, and you can respond by holding down the Walkie-Talkie button and dictating your response.
How to use the Walkie-Talkie app on your Apple Watch
When you open the app on your watch, you'll see a master availability toggle at the top of the screen; turning that toggle on will let any of your friends try to reach you for a Walkie-Talkie chat. (If it's off, you'll receive a notification prompt from any friends that contact you to re-enable it if you so choose, or ignore the request.) If you don't see the toggle, just pull down from the top of your Apple Watch screen while in the app to view it.
Fun fact: Walkie-Talkie messages are handled via the FaceTime Audio protocol over Wi-Fi or Cellular (either your iPhone's or Apple Watch if you have an enabled version).
While you're available, you'll see the Walkie-Talkie symbol on your Apple Watch face in the upper-center toolbar (though if you switch to a different app that requires background use, like Maps, you'll see the background-running app icon on your watch face instead). You can tap on that symbol at any time to return to the Walkie-Talkie app.
You'll get a list of suggested contacts who also have an Apple Watch when you first open the Walkie-Talkie app, though you can currently attempt to start a Walkie-Talkie connection with anybody in your list.
Once you've initiated a Walkie-Talkie conversation with a pal, the FaceTime audio connection is persistent for up to 10 minutes and that connection is renewed any time you send or receive a new message. That should translate to relatively little data usage given the efficiency of the protocol, though we haven't yet done real-world tests on how it affects your data usage and battery.
While you're in a conversation, you can leave the app and go elsewhere on your watch, or drop your wrist entirely. When you get a new message, your Apple Watch will automatically switch back to the Walkie-Talkie app to deliver it and give you the option of chatting back with your pal.
After you've chatted once via Walkie-Talkie, your pal's contact button will appear on the main app screen for easy access. You can remove it (like you'd remove a Messages conversation) by swiping left on the contact. This will only remove the shortcut; the contact itself will remain in your contacts list.
Unfortunately, you can't send Walkie-Talkie messages via Siri like you can with text messages yet.
Walkie-Talkie is currently limited to a one-on-one conversation. It's great for finding your friend at Disneyland, but not so much locating your entire family (unless you want multiple single-person conversations).
Speaking of vocal-based apps, watchOS 5 also brings the Podcasts app to the Apple Watch. The podcast-viewing and playing app looks nigh-identical to the Music app, with a card-based viewport that lets you scroll through the latest episodes of each of your existing podcast subscriptions.
Scroll to the top of the list to access your personal Apple Watch podcast library which, depending on your iPhone Watch app settings, either syncs a smattering of recent podcast episodes or manually syncs the recent episodes of podcasts you select. Inside your Apple Watch podcast library, you can pick any podcast (and any of its downloaded episodes).
How to play podcasts or audiobooks on your Apple Watch
The Podcasts app isn't just limited to locally-downloaded episodes. If your iPhone's in range of your watch, you can also pick and play any episode you've added to your smartphone. Of course, you can use Siri to play the latest episode of any podcast or a specific episode.
Once you've selected a podcast to play, your Apple Watch will display play controls that list the device the episode is being played from (your watch or iPhone), the title of the episode and show name, play/pause controls, skip controls (15 seconds back or 30 seconds forward), volume controls, and speed controls (1/2x, 1x, 1.5x, or 2x).
Automatic Workout Detection
One of the key health and fitness improvements coming with watchOS 5 is the company's new automatic workout detection algorithms, which attempt to automatically detect when you're starting or ending a workout — in case you forget to either activate or finish an activity.
Note: These are optional: You can disable either or both in the Settings app if you so choose.
If you forget to start your walking, running, cycling, elliptical, or swimming workout, watchOS 5's automatic start should trigger within 3-5 minutes of beginning an activity. You'll get a little haptic tap on your wrist and a "Working out?" query, along with buttons to start your respective workout. (Running, for example, might prompt with buttons to start either an indoor or outdoor run depending on context.) There's also a button to "change workout" if you are doing an activity, but not one that's been recognized. And, of course, you won't get this notification if you've already manually started a workout using the Workout app.
Tip: Apple doesn't officially support starting workouts outside of the five listed above, but most "other"-style workouts will elevate your heart rate enough to trigger an automatic start for running; from there, you can tap Change Workout and start the appropriate option.
When you use Apple's automatic start function, the app will automatically give you retroactive credit for the prior 3-5 minutes, depending on activity, so you don't lose any valuable activity data even if you forget to start a workout.
Did you forget to stop your workout after a strenuous gym session? watchOS 5 has you covered there, too. If your Apple Watch detects a major change in your workout patterns that lasts 10 minutes or longer, it'll prompt you with a haptic tap, a "Done with your workout?" message, and a large green End button to automatically finish your session. Apple supports automatic end for all workout types, including named and unnamed Other sessions.
This gives users the flexibility to take rests or breaks during a session (the prompt won't trigger if you take a two-minute rest in the middle of a HIIT session, for example). This reduces the likelihood that a user will leave their session active for an additional hour (or five), killing the Apple Watch's battery and messing up activity metrics.
When you finish the workout session using Apple's prompt, you'll be given credit for all time up until you pressed that End button. Apple won't retroactively end the workout when it first detected heart rate changes. Your activity data (especially heart rate recovery) might be a little wonky here, but it should generally preserve your workout.
Workout changes include fluctuations in heart rate (a drop from 120BPM down to 80, for example), accelerometry (prolonged stillness after a consistent speed or pace), and GPS (going indoors after you've been outside, or vice versa).
Apple's measured workouts vs. other "Named" workouts
The company currently has two different classifications for logged exercise: measured workouts, and other "Named" workouts. Measured workouts have been vigorously tested in Apple's internal labs and calibrated specifically with the Apple Watch's sensor package to give you the most accurate information possible. These include activities like running, cycling, and HIIT. Other "Named" workouts, in contrast, haven't gone through Apple's rigorous testing process yet. To start one you'll select an "Other" workout, and then choose one of Apple's activity names to start calibrating specific data for that activity. Skating Sports, Dance, and Badminton are examples of other "Named" workouts. Unfortunately, when you do one, you won't get any special sensor calibration. Instead, Apple Watch will use its internal sensors to measure your heart rate and calculate the way it would a walking workout.
The workout options we're talking about below are new measured workout options and features.
In addition to Apple's new automatic detection algorithms, watchOS 5 is bringing two new workout types and improvements to a third.
The first new workout is Yoga: Like all measured workouts, Apple has thoroughly tested and built this activity type. The Yoga workout uses the heart rate sensor for primary data collection, with motion as secondary information (particularly helpful for yoga flow programs like Vinyasa).
If Apple Watch can't get a read on your heart rate (which can sometimes happen in poses where your wrist is bent), it'll give you the caloric equivalent of a brisk walk.
Tip: You can improve the accuracy of any workout by using an external chest strap monitor or arm strap for your Apple Watch.
The other addition is a Hiking workout, which combines Apple Watch's heart rate sensors in combination with elevation-tracking to offer better credit when it comes to hills and mountain climbing.
Running was one of Apple Watch's original workouts, but it's getting a few new tweaks in watchOS 5. Runners will now get pace alerts and a rolling mile speed after completing the first mile of their run. Users will also be able to see their cadence (step count per minute) after that first mile.
Rounding up the major features is a new social feature for Apple Watch users: Activity Challenges. In addition to sharing your daily activity data with your friends, you'll soon be able to challenge them one-on-one to a weekly activity contest (though both users will need to be running watchOS 5). You can challenge them via the Activity Sharing screen on your Apple Watch or iPhone, depending on your preference.
The reward for a challenge? A special Activity badge for completing your first challenge (win or lose), along with uniquely-designed victory badges for every friend you beat. The latter keeps a log on the back of the award of how recently you beat them (for bragging rights, natch).
Contests last seven days and begin the day after you challenge your friend (or they challenge you). You earn points from filling your Move, Activity, and Stand rings; you'll get one point for every percentage point you add to a ring. Complete 100 percent of your Move and Exercise goals and 12 hours standing, and you'll get 300 points, for example.
Note: This is based on percentage of ring filled and not individual goals so that you can still compete with friends even if they don't match your daily athletic prowess; if you have a move goal of 800cal/day and your mother has a goal of 210cal/day, you'd both get 100 points for filling that ring to 100 percent. Apple's goal seems to be encouraging overall exercise and activity. After all, not everyone can (or should) be Katie Ledecky or Jay Blahknik.
You can earn up to 125 points (15 stand hours) on your stand ring each day; the other two rings offer unlimited point-getting opportunity (though, you know, be safe).
Privacy note: Competitions use the same data disclosure policies as Activity Sharing. If you use competitions, any friends you challenge can see your daily calories, exercise minutes, stand/roll hours, steps, time zone, workout types, and durations.
You'll get a daily summary as the competition progresses, along with customized coaching alerts (if you're nearing the end of the competition, for instance, or your friend overtakes you on a given day). You can also check the Activity app on iPhone or Apple Watch at any time to view your current competition metrics, a day-by-day graph of your competition along with a current master tally.
Siri's watch face gets smarter
Apple's Siri watch face is getting a huge smarts upgrade in tandem with iOS 12's Siri improvements. In watchOS 4, the Siri watch face displayed a rotating list of predictive options for your day including events, stock information, and weather. Those predictive options have greatly expanded with watchOS 5, including full integration with app-based Siri Shortcuts.
The Siri watch face uses relevance and priority to organize this information and present it to you when it's most important. It places past behavior as its chief relevance factor. For example, if you check your weather every day, it might display weather information first and foremost when you first put on your watch. Beyond that, it rates information by time, location, and general routine, with the most relevant information always presented first.
You'll see this applied to all default apps in watchOS 5, including prompting workouts at certain times and displaying music controls or driving directions. Those defaults are just the beginning: The Siri watch face now supports third-party cards via Siri Shortcuts. This can include snippets from third-party apps like weather or podcasting, a quick-order card to take care of your morning coffee before you've gotten out of bed, third-party app reminders, and more.
These updates pair nicely with some increased notification tools on the developer side, allowing users to interact more than ever without ever having to take out their iPhone. More importantly, developers don't have to build an Apple Watch app to take advantage of these shortcuts and notification features.
Other great features coming to watchOS 5
The big features appearing in watchOS 5 this fall are pretty great, but this update is more about the little improvements than the keynote features — and boy, are there a lot of little improvements.
Notifications and controls
Better notifications: As mentioned above with the Siri watch face, developers will have more tools available to them for creating richer notifications beyond a simple "dismiss" screen, including mobile ordering, rating, choosing items, and more.
Grouped notifications and delivering quietly: The notification improvements coming to iOS 12 will also make their way to watchOS 5 and the Apple Watch.
Access Control Center/Notification Center from any app: In watchOS 5, a tap-and-drag gesture from the bottom or top of any app will bring Control Center and Notification Center up. This unifies the watch with the general iOS design schema and allows users to access their notifications and controls in more places.
Rearrange Control Center icons: Control Center is a static grid no more! Tap the Edit button at the bottom of the Control Center screen to organize your options in any manner you choose.
Messages and Mail have new text buttons: The button for Scribble has been redesigned in Messages and Mail.
Optional "Hey Siri": You'll no longer need to say "Hey Siri" after raising your wrist to start a Siri command; watchOS 5 will recognize the accelerometer movement and noise and attempt to automatically pop into the Siri interface.
Siri volume is independent: You can now control Siri's voice independently of your system alert volume, muting one but not the other.
New Siri voices: As with iOS 12, watchOS 5 will get the South African and Irish Siri voices.
Choose your Wi-Fi network: You can now pick Wi-Fi networks and enter passwords directly on Apple Watch, no previous iPhone connection required. Unfortunately, this won't currently work with captive portals (like Starbucks) because watchOS 5 doesn't support web views outside of Mail.
Connect a headset when picking your audio source: When you start playing a song or podcast in watchOS 5, you'll be prompted to pick existing Bluetooth headsets, or jump into the Bluetooth pane and pair a new set of headphones.
Siri has a grey mode: The Siri watch face now comes in a more-muted grey color.
New Modular text colors: watchOS 5 will bring Denim Blue, Flashlight, and Peach colors for text on the Modular watch face.
New recent app button: When you use an app that runs in the background, that app's icon will display at the top of your watch face, in the center; you can tap on it to quickly jump over. Default apps that support this include Maps, Music, Phone, Podcasts, Walkie-Talkie, Workout, and more.
Breathe: The app has a new, softer blue icon in watchOS 5.
Mail: The watchOS update will let users pull down from the top to initiate a manual mail check; in addition, watchOS 5 brings a web browser view to your mail messages. The browser is only available from a Mail link and will render fully (though it prefers Safari Reader mode when available). You can scroll the site with pan and swipe gestures or with the Digital Crown, double-tap to some, and press firmly or swipe from the edge to go back or forward if you're navigating through multiple web pages. The web view does support filling out forms, too, though it might be tricky with only Scribble and Dictation to support it.
Phone: You can pass off phone calls and FaceTime Audio connections from your iPhone to your Apple Watch in watchOS 5; previously, users could only go one direction (answer on Watch and pass to iPhone).
Stocks: You can add stocks in the Stock app directly on Apple Watch with watchOS 5.
Wallet: watchOS 5 will introduce Apple's new Student ID pass, which offers payment capabilities and badging.
Weather: You can add cities from your Apple Watch in watchOS 5. Additionally, a quick tap of any city screen in the Weather app will cycle through air quality, wind speed, UV index, and the chance of rain. (Previously, you had to long press on the display to swap between views.)
World Clock: Like Weather, you can now add new cities from inside the app.
What are your favorite watchOS 5 features?
Looking forward to a particular feature or have one we missed? Let us know in the comments.
Master your iPhone in minutes
iMore offers spot-on advice and guidance from our team of experts, with decades of Apple device experience to lean on. Learn more with iMore!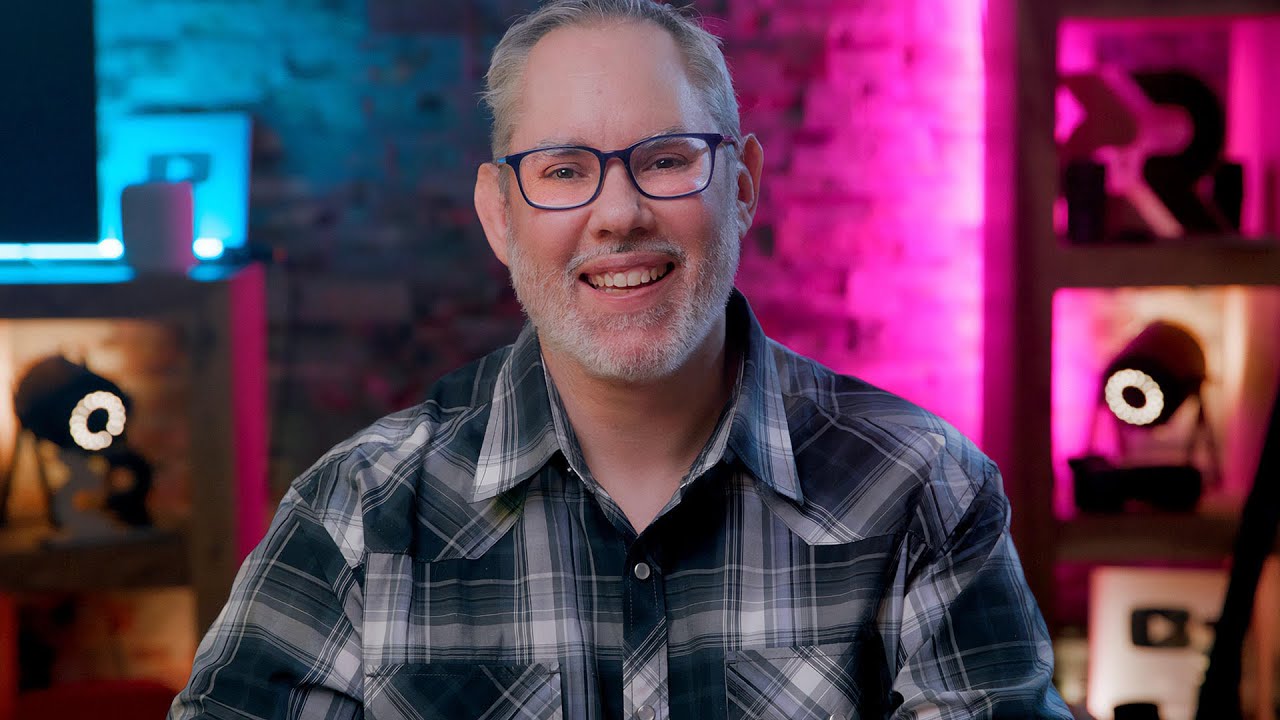 Rene Ritchie is one of the most respected Apple analysts in the business, reaching a combined audience of over 40 million readers a month. His YouTube channel, Vector, has over 90 thousand subscribers and 14 million views and his podcasts, including Debug, have been downloaded over 20 million times. He also regularly co-hosts MacBreak Weekly for the TWiT network and co-hosted CES Live! and Talk Mobile. Based in Montreal, Rene is a former director of product marketing, web developer, and graphic designer. He's authored several books and appeared on numerous television and radio segments to discuss Apple and the technology industry. When not working, he likes to cook, grapple, and spend time with his friends and family.