watchOS 9: Latest version, design, faces, beta and everything you need to know
Our roundup of what watchOS 9 brought and refined.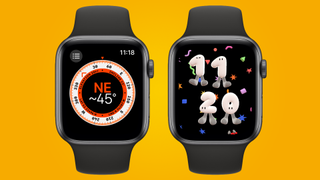 (Image credit: iMore)
There's a new kid in town: At this year's WWDC developer conference, Apple announced watchOS 10, which promises big changes to how we use our watches. But while we wait for the new software, watchOS 9 remains the software of choice for our wearable devices. The latest software update for the wildly popular Apple Watch -- the single most popular watch on the planet! -- watchOS 9 was unveiled at Apple's WWDC last year and released Sept. 12, along with iOS 16 and other key platforms.
Releasing alongside the Apple Watch Series 8 and Apple Watch Ultra, it's an update that's reliable and fun to use, regardless of how you make the most of the wearable. And it offered a slew of important new features for owners. Here's everything you need to know about the software that powers your smartwatch.
Apple Watch expert
I've been using an Apple Watch since Series 0, and I remember when I had to be on a waiting list to try the 10K Edition Watch in London back in 2015. I've seen it evolve from a wearable to showcase status, to a more useful one for health and notifications, and I'm excited about what watchOS 10 could bring in its rumored redesign for the Watch. If there's something to know about Apple Watch and WatchOS, I know it.
watchOS 9: Latest beta
Right after this year's WWDC event in early June, Apple released the first preview of watchOS 10 for developers -- and you can download it right now. The new release of the software that powers your watch promises important new changes to how we interact with our devices, but beware, of course: Beta software is not recommended for your daily drive.
Meanwhile, the latest beta release of watchOS 9.6 was released May 31, and guess what? Even though Apple has posted a release notes document to accompany the new software, it doesn't actually included an hasn't included any information about what's in the new software. You're left to your own devices to figure this one out. Good luck!

watchOS 9: Current version
The current version of the software that runs Apple's Watch is watchOS 9.5.1 and was released June 1. The new version brings expands Cycle Tracking to new countries around the globe, as well as and AFib history, Apple says, and it makes a key change to how you interact with the alarm clock. Here's the rundown:
watchOS 9: New features
watchOS 9 was released on September 12, 2022, alongside iOS 16. Since then, there's been a bunch of updates released that introduced bug fixes and new emojis that users could also access on other Apple devices as well, with watchOS 9.4 currently in beta testing.
New and refined watch faces
With every new watchOS release, there are traditionally new watch faces, and 9 gave a bunch of new ones again. A redesigned Astronomy face was introduced, which would update the position of the Earth and the state of the weather where you were.
A Lunar watch face gives you the exact time relative to the phases of the moon while enabling you to add a bunch of complications around the time.
Playtime was created in collaboration with Chicago-based illustrator and artist Joi Fulton, where floating numbers with legs would fall when the hours and minutes would change, in front of a colorful background that looks like confetti.
A Metropolitan watch face is reminiscent of the classic watch faces of the sixties, where you can add complications to the four corners while being able to change the numbers as you turn the Digital Crown.
However, the Apple Watch Ultra also brought a unique watch face called Wayfinder. This is a face that's also reminiscent of the heavy sports watches that show detailed depth and exercise data, and there's also an all-red color that almost looks luminous.
On top of these new watch faces, Apple also updated some old watch faces as well.
For the Portrait watch face, you can now use Portrait faces with your pets — such as cats and dogs — as well as landscape photos that you can easily adjust in the Watch app.
As for Modular, Modular Compact and XLarge, it offers even more customization with fullscreen backgrounds that can be solid colors or gradients.
Workout app updates
Plenty of updates arrived to the Workout app in watchOS 9, which were aimed at providing richer metrics alongside a better view of your performance, so you can really tell how much of a sweat you're breaking.
watchOS 9 is also able to use your heart rate data to show you the target heart rate zones you are currently in, as well as how close you are nearing to another lower or higher zone.
Plus, these heart rate zones can be automatically created using your personalized health data, or you can manually set them if you have specific zones you want to ensure you are hitting.
New custom workouts
The Workout app in watchOS 9 also saw the ability to allow you to create custom workouts that have structured intervals, meaning you can include rest intervals you want between sets, reps, or whatever you are doing.
Multisport workout
Finally, for all your triathletes out there, watchOS 9 has a Multisport workout type that can track swimming, running, and biking all in the same workout.
Not only can it track it all in the same workout, but it can also automatically detect when you switch between swimming, running, and biking, by using the Watch's motion sensors to recognize your movement patterns.
New metrics for runners
If you're an avid runner, you'll be pleased to know that watchOS 9 includes even more trackable metrics in running workouts so you can really get a sense of how you're performing.
Some of these new metrics include Stride Length, Ground Contact Time, and Vertical Oscillation. You can track these new metrics in the Health app on your iPhone, where you can see these trends change over time.
On top of that, you also have the ability to race against yourself, choosing either your best or last result, meaning if you're training for a certain time, you can easily see if you're on pace, exceeding pace, or lagging behind.
Kickboard detection when swimming
Using the sensors aboard your Apple Watch, watchOS 9 can detect when you are using a kickboard automatically, alongside classifying the stroke type in your workout summary.
Swimmers can also track their SWOLF score, which will make tracking their laps in a pool much easier.
Fitness Plus updates
While Fitness Plus already is a great way to get coached workouts, watchOS 9 introduced on-screen guidance in addition to the trainer coaching to help you get more out of the workouts.
watchOS 9 also introduced the ability to stream workouts onto third-party devices that are compatible with AirPlay and display on-screen metrics, meaning you don't need to have an Apple TV to use your TV for Fitness Plus.
As long as your TV supports AirPlay, watchOS 9 should be able to show you your on-screen metrics just fine.
Sleep Stages in the Sleep app
Sleep tracking was much improved in watchOS 9 in 2022, by using both the accelerometer and heart rate sensor in your Apple Watch to detect when you're in REM, Core, or Deep sleep.
All your sleep stage data is viewable on your Apple Watch using the Sleep app, and you can view more detailed breakdowns of your time asleep. Plus, additional metrics such as heart rate and respiratory rate will be available on your iPhone in the Health app to help keep track of your sleeping patterns.
AFib History
Apple has long been proud that the Apple Watch ECG app can identify potential signs of atrial fibrillation (AFib) because, left untreated, it can lead to some severe — even deadly — complications.
In watchOS 9, if you've been diagnosed with AFib, you'll be able to can turn on the new AFib History feature, which the FDA has approved for those who are 22 years or older and have been diagnosed with atrial fibrillation.
AFib History also provides an estimate of how frequently a user's heart rhythm shows signs of AFib and will even send weekly notifications. Plus, you can view a detailed history in the Health app on your iPhone.
Medications app
If you find yourself taking lots of medications — or just a few medications you really want to track closely — watchOS 9 has a new app called Medications.
This allows you to log your medications right on your Apple Watch or through the health app on your iPhone. Plus, you can even set up personalized medication schedules and reminders to always ensure you take your medications correctly and at the right time. You can even view detailed information about your medications in your health app on your iPhone.
In the U.S., the Medications app will also help alert you of any important interactions you should know about with the medication you are taking.
watchOS 9: The iMore review
"This is the upgrade to the Apple Watch I've been dreaming about for the past few years," said Luke Filipowicz in our watchOS 9 review. Everything from Custom Workouts to a surprise addition of the Low Power Mode right before the release of the software, watchOS 9 has made me love the Apple Watch again. But more importantly, watchOS 9 has made my Apple Watch feel like my Apple Watch.
The newest software proves that Apple is committed to giving us more. More fitness tracking, more sleep tracking, more watch faces, more customization, more battery life, and more of everything that makes the Apple Watch so delightful to slap on your wrist.

This is a worthy update for any Apple Watch that can install it — Series 4 or later —and it really breathes new life into the wearable, unlike we've seen in the past couple of years.
Read more in our full watchOS 9 review.
watchOS 9: Which Apple Watches can run it?
Apple has finally ended support for the Apple Watch 3 with watchOS 9. But every model that superseded it can run watchOS 9, including:
Apple Watch Series 4
Apple Watch Series 5
Apple Watch Series 6
Apple Watch Series 7
Apple Watch Series 8
Apple Watch Ultra
Apple Watch SE
Apple Watch SE (Second-Generation)
watchOS 9: Release date
watchOS 9 was released on September 12, 2022, alongside iOS 16. Since then, there's been a bunch of updates released that introduced bug fixes and new emojis that users could also access on other Apple devices as well, with watchOS 9.4 currently in beta testing.
watchOS 10: What will it bring?
With the Apple Watch getting some serious hardware upgrades in 2022, we're getting excited about what Apple might have in store for the next edition of its wearable operating system, watchOS 10.
iMore's experts anticipate news about the next-generation platform at WWDC 2023 from June 5, followed a release alongside of the rumored Apple Watch Series 9 in the fall. What will it bring? It's time for Apple to refine certain features, while bringing in some highly-requested ones. Third-party watch faces would be a big start: Users have been able to install third-party apps since watchOS 2, but Apple has not allowed watch faces to be distributed in the App Store. A weather face and the return of the Time Travel feature are also pretty high on our list.
Master your iPhone in minutes
iMore offers spot-on advice and guidance from our team of experts, with decades of Apple device experience to lean on. Learn more with iMore!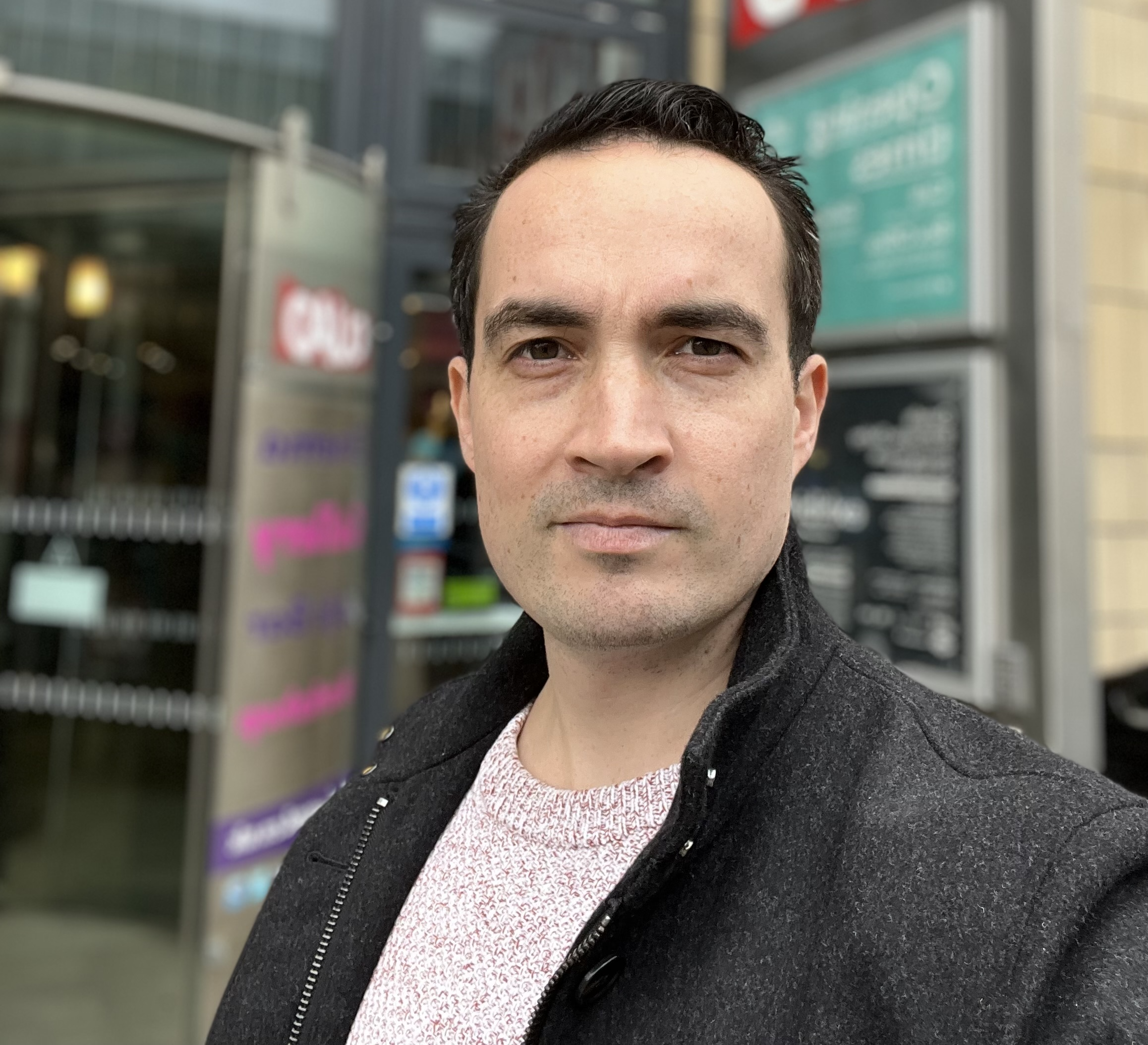 Daryl is iMore's Features Editor, overseeing long-form and in-depth articles and op-eds. Daryl loves using his experience as both a journalist and Apple fan to tell stories about Apple's products and its community, from the apps we use everyday to the products that have been long forgotten in the Cupertino archives.
Previously Software & Downloads Writer at TechRadar, and Deputy Editor at StealthOptional, he's also written a book, 'The Making of Tomb Raider', which tells the story of the beginnings of Lara Croft and the series' early development. He's also written for many other publications including WIRED, MacFormat, Bloody Disgusting, VGC, GamesRadar, Nintendo Life, VRV Blog, The Loop Magazine, SUPER JUMP, Gizmodo, Film Stories, TopTenReviews, Miketendo64 and Daily Star.