How to find your iTunes purchase history on your Mac or PC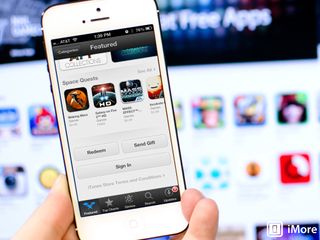 Can't remember what apps, movies, TV shows, or music you bought on iTunes, when you bought it, or how much you paid? Maybe you need to reconcile your bills, keep track of the kids, or even get a refund for something that went wrong? The advantage to buying online is that it's easy to find a list of what you bought. Unlike most online stores, however, Apple doesn't make your purchase history available on the web. To find it, you have to go to iTunes on Mac or Windows!
How to access your purchase history on iTunes for Mac or Windows
Launch iTunes on your Mac or PC.
Click on the Store tab in the top menu and select View Account.
Sign in with your Apple ID if you are prompted to do so.
Under the Purchase History section, click on See All.
On the next screen, just click on any order to expand it and view its contents.
Have you used the iTunes purchase history feature? If so, what for? Let me know in the comments!
Get the best of iMore in your inbox, every day!
iMore senior editor from 2011 to 2015.
Any way to scarily find out how much you've purchased in total? iTunes only lists per page and most people would have tens of dozens of pages. One app I could think of is Slice that would require them to log into your email account and scan for purchases and receipts, but I'm leery of giving my password to a third-party for them to peruse through all my email.

You can also login to reportaproblem.apple.com and request refunds there.

I reported a problem with an album that had been sourced from vinyl (but did not indicate so). I got a full refund.

What timing! I was just trying to solve a mystery last night with iTunes purchase and was looking at my history. Why do some songs I purchased from iTunes not show as downloadable from iCloud? I have one album that is in my purchase history (July 2011) but when I look at it in the iTunes Store it has the option to buy it again instead of downloading. I have the tracks already, they are iTunes plus DRM free files, if I remove the album from iTunes it no longer shows up at all. Other tracks if I remove the local files the track stays in my iTunes library as a cloud track. Do agreements change and some music becomes not available to download again or in the cloud?

Agreements. Those all dictate whether or not you can stream in the cloud. I've seen movies and music come and go.

Thanks for the tip Allyson. Sent from the iMore App

Would like to know how much total Sent from the iMore App

Have sex Sent from the iMore App

Fuck you Sent from the iMore App