How to add Wii U and 3DS friends to your Nintendo Switch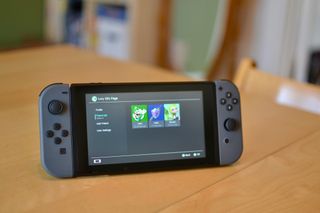 If you were an early user of the Nintendo 3DS or Wii U, there's a good chance you have friends that didn't make their way to your friends list when you picked up a Switch. Nintendo has made reconnecting with those friends a lot easier, thanks to a recent update to the Switch.
Here's how to pull all of your Friends Lists together on your Switch!
Make sure everything is connected to your NNID
Whether you're using a Nintendo Switch, 3DS, or Wii U, your Nintendo Network ID is how you connect to all of your friends online. As long as you are using the same NNID on the Switch you used on the 3DS and Wii U, most of the heavy lifting for combining your Friends Lists is already done.
If you haven't logged in to your NNID on the Wii U or 3DS, you need to do that now. If you were using a different NNID on those other game systems, you'll need to manually add your friends to the new NNID.
Find 3DS and Wii U Friends on your Switch
From your account page on your Nintendo Switch, there's a new Friend Suggestion option on the left side. This suggestion system pulls names from mobile games as well as your 3DS and Wii U. Basically, anything that could have used your NNID to log in and play with others. There are three lists for you to browse through based on the device used, and when you see a name you want to add you can send a Switch invite.
This list is only going to contain users Nintendo can confirm have a Nintendo Switch attached to their NNID, so after you send an invite the user will see it the next time they log in to their console.
Step-By-Step Instructions
Select your Profile on the Switch home page.
Press the A button to open your Profile Page.
Select Friend Suggestions on the Profile Menu.
Use your L and R buttons to switch between Friends Lists.
Press the A button to select a Friend to sent a request to.
Has this new featured doubled your Friends List overnight? Did you know so many of your Friends also had a Nintendo Switch? Share your story in the comments!
Get the best of iMore in your inbox, every day!
Russell is a Contributing Editor at iMore. He's a passionate futurist whose trusty iPad mini is never far from reach. You can usually find him chasing the next tech trend, much to the pain of his wallet. Reach out on Twitter!