How to check activation lock before buying a used iPhone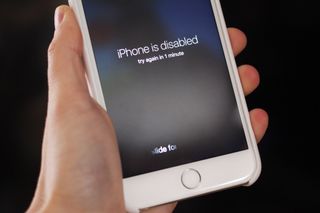 How do you check if an iPhone has been Activation Locked before you buy? Online or in person, here's what you have to do!
If you buy a used iPhone that's Activation Locked—password protected on someone else's iCloud account—it's as good as useless to you. So, save yourself some aggravation, and some wasted cash, and make sure to check the Activation Lock status of any used iPhone before you buy.
How to check Activation Lock status online
If you're purchasing a used iPhone from a website, you can verify its activation status online. Apple lets you check the activation status of any iPhone, iPad, iPod touch, or Apple Watch by entering the device's IMEI.
You need to ask the seller for the IMEI number. It's located on the back of the original box the iPhone came in. If they don't have access to the box, send them these instructions:
Tap Settings on the Home screen.
Tap General.
Tap About.
Swipe up until you find the IMEI number.
Once you have the IMEI number
Go to www.icloud.com/activationlock on your Mac or Windows PC.
Type in the device's IMEI
Type in the verification code
Click Continue.
If the IMEI number comes back as locked, don't buy the used iPhone.
How to check Activation Lock status in person
If you're buying your used iPhone in person, simply check to make sure Find My iPhone has been turned off.
Launch Settings from the Home screen.
Tap on iCloud.
Tap Find My iPhone.
Make sure Find My iPhone is set to Off.
It's better, though, to simply have the seller completely reset their iPhone before giving it to you. That way they can make sure all their data is safely erased and inaccessible as well.
Tap Settings on the Home screen.
Tap General.
Tap Reset.
Tap Erase All Content and Settings.
Enter your Passcode.
Tap Erase iPhone
Enter the iCloud password associated with the iPhone to disable Activation Lock.
Once finished, Activation Lock will be disabled and the iPhone will reboot ready for you to log into and set up as yours.
Carrier and region locks
Don't forget to verify any region or carrier locks the iPhone might have. These are completely separate than the activation lock and could get between you using your iPhone on the carrier of your choice.
Cale Hunt is a staff writer at Mobile Nations. He focuses mainly on PC, laptop, and accessory coverage, as well as the emerging world of VR. He is an avid PC gamer and multi-platform user, and spends most of his time either tinkering with or writing about tech.
Thank you for this advice, it will help someone. Sent from the iMore App

What if the devices is already erased, and you can't get at the IMEI number. To check an already reset device, follow the setup screens to connect to a wifi network with internet access, iPhones will require a SIM (deactivated SIM's will work) by this point, if you get a login screen with a hinted Apple ID address, Activation Lock is enabled.

You can also get the IMEI on the lock screen of a reset device - the little "i" at the bottom right will show it when clicked.

Don't u like the hidden features Apple put in to iOS, they never tell u about, not even in the manual :) https://support.apple.com/en-au/HT204073 You can even ind it on several other locations.

Where would we be without iMore... Good article...that outta sot out a few tailgaters.. "Swipe up until you find the IMEI number" Don't you mean swipe down ?

My advice to anyone wanting to buy a used iPhone is to buy from Apple direct, you're guaranteed the quality you'd expect from Apple when buying directly from Apple. I bought a 5c refurbished on eBay before I got my 6s Plus (brand new) from my UK network (Three). My charger stopped working on my 5c and my EarPods broke by just leaving them in my pocket and the 5c was so so, I'll never buy a used iPhone ever again, especially from eBay as the seller didn't even respond to my complaints. Sent from the iMore App

Don't have o buy brand new... Even Apple's refurbished are pretty good.. That would still be better than ebay.. But the refurb store is still "used".. Although Apple does the same process as new phone, they are still phones others returned and cannot be "legally" sold new... Therefore, IF the old user had used it, that's still "a used phone"

It's a shame Apple doesn't sell refurbished Iphone on its website.

A friend of mine Tom brought one from Craigslist. The guy told him he needed to pay it off, so he waited. I told him he was scammed some how. He checked to see if it was stolen, he checked to see if was still financed it was. The guy texted said it was paid off. He was finally able to set it up on T-Mobile. He asked me about going to AT&T, I told him he would need to talk to T-Mobile about unlocking, but most likely he would need to be with T-Mobile at least three months. So he called they told the same thing I said, he waited called back when his three months was up. He found out the phone could not be unlocked, because it was still financed. Come to find out the guy he brought it from claimed he lost it. He got a new phone and probably pocketed Tom's money. Now Tom has a iPhone he can't unlock, could be considered stolen (he still has the text messages between him and guy who sold it), and can't sell or trade it. Try to know who are buying from, get their info-like phones numbers, names, where they work. Just something to protect yourself, meet somewhere public, and check the device before buying, ask if you check on an IMEI/MEID site like Swappa, or other sites. Maybe meet at the cellphone store to. But my best advice is to buy on Swappa, Gazelle, or carrier because there is more protection on these sites. As well buying it refurbished from a retailer you trust. If your happy with it, or the promised quality of it you can return it. Some people have issues with refurbished, but what the true difference between it and used. It was a good article and I just wanted to add my two cents to the conversation. I know the article was referring more to trust worthy sites like Gazelle or Swappa, not Craigslist. But what is being said, can be applied to that buying situation to. Sent from the iMore App
Thank you for signing up to iMore. You will receive a verification email shortly.
There was a problem. Please refresh the page and try again.