How to download iOS 11.4.1 public beta 2 to your iPhone or iPad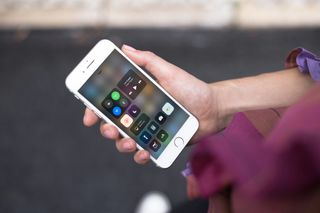 iOS 11.4.1 is coming down the road with a number of new features — features that need real-world testing before the software officially launches. As such, Apple is letting interested users check out iOS 11.4.1 and provide feedback before it goes into wide release.
If you're one of those interested users, however, you will have to go through the public beta download and install process. While it's not complicated, it is different. So, we're going to walk you through it and give you a place to ask questions if you need extra help.
Apple occasionally offers updates to iOS, iPadOS, watchOS, tvOS, and macOS as closed developer previews or public betas (opens in new tab). While the betas contain new features, they also contain pre-release bugs that can prevent the normal use of your iPhone, iPad, Apple Watch, Apple TV, or Mac, and are not intended for everyday use on a primary device. That's why we strongly recommend staying away from developer previews unless you need them for software development, and using the public betas with caution. If you depend on your devices, wait for the final release.
How to make an archived backup of your iPhone or iPad
Before you begin, make sure you back up your iPhone or iPad. While the beta process is fairly straight forward, any time you make any significant change to your device you risk problems. And with your personal data, it's always — always! — better to be safe than sorry. Even if you back up every night, you'll want to make sure it's absolutely up-to-date.
Plug iPhone or iPad into your Mac or Windows PC.
Launch iTunes.
Click on the iPhone or iPad icon in the menu bar when it appears.
Make sure backup is set to This Computer. (And enable Encrypted backup — it's worth it!)
Click on Back Up Now. (Click on Encrypt Backup and add a password — you want the security.)
Back up Apps, if asked.



Press Command, to open Preferences. (Or go to iTunes in the menu bar and click on Preferences.
Click on the Devices tab.
Option-click on your Backup and choose Archive.



Archiving will prevent your current backup from being overwritten by an iOS 11.4.1 backup in the future, should you want to revert for any reason.
How to register your account for the iOS 11.4.1 public beta
If you've already joined an Apple public beta in the past, you shouldn't need to register again for iOS 11.4.1; simply sign in with the same Apple ID. If you've never joined a public beta before, you'll start by signing up with your Apple ID.
Go to beta.apple.com

(opens in new tab)

on the iPhone or iPad you want to enroll in the beta.
Tap on Sign up to get started. (If you've already signed up for a previous public beta, tap on Sign in and skip to our "How to enroll your device" section below.)
Enter you Apple ID email address and password.
Tap Sign in.
Tap Accept to agree to the terms and conditions.
Once you're signed up and signed in, it's time to start downloading.
How to enroll your iPhone or iPad in the iOS 11.4.1 public beta
Unlike regular iOS updates, where you just tap and start downloading, Apple is using configuration profiles to validate devices for the iOS 11.4.1 public beta. Here's how to install it.
Note: If you've been on a previous iOS public beta, you may need to remove the previous beta profile before installing the iOS 11.4.1 version. You can do so by going to Settings > General > Profile, selecting the iOS Beta Software Profile, and pressing Delete Profile.
Go to beta.apple.com

(opens in new tab)

, if you're not there already.
Tap the iOS tab, if it's not highlighted already.
Tap on Download profile.
Tap on Install in the upper right corner.
Enter your Passcode.
Tap on Install, this time to consent to the beta agreement. (Read it: There are risks to any beta.)
Tap on Install at the bottom to confirm. (Yes, you need to be really sure.)
Tap on Restart to reboot your device.
Once your iPhone or iPad has finished rebooting, it should start to download iOS 11.4.1 automatically. From this point on, the process is the same as any other iOS update.
How to install the iOS 11.4 public beta
To install the iOS 11.4.1 beta, you'll need to visit Software Update on your iPhone or iPad.
Launch Settings from your Home screen, tap on General, then tap on Software Update.
Once the update appears, tap on Download and Install.
Enter your Passcode.
Tap Agree to the Terms and Conditions.
Tap Agree again to confirm.
Your iPhone or iPad will reboot to install iOS 11.4.1. There will be a couple progress bars going across the screen. Sit tight, and let everything finish.
How to get started with iOS 11.4.1 public beta
Once your iPhone or iPad reboots, it'll be running iOS 11.4.1. There's a brief bit of setup you'll need to go through, however, as the system will have changed enough that it'll need your login to complete the update.
Tap Continue.
Enter your Apple ID password. iCloud settings will update, so give it a minute.
Tap Get Started.
Once that's done, you'll be on the Home screen and ready to rock iOS 11.4.1.
Update June 12, 2018: Apple has released iOS 11.4.1 public beta 2 for members of the Beta Software Program. If you already have a version of the iOS 11 public beta installed, proceed to Settings > General > Software Updates and download away.
○ FAQ: Apple's beta software
○ Should you run beta software?
○ iOS 14 public beta: The ultimate guide
○ iPadOS 14 public beta: The ultimate guide
○ macOS Big Sur public beta: The ultimate guide
○ iOS 14: Everything you need to know
○ iPadOS 14: Everything you need to know
○ macOS Big Sur: Everything you need to know
○ watchOS 7: Everything you need to know
○ tvOS 14: Everything you need to know

Get the best of iMore in your inbox, every day!
Joseph Keller is the former Editor in Chief of iMore. An Apple user for almost 20 years, he spends his time learning the ins and outs of iOS and macOS, always finding ways of getting the most out of his iPhone, iPad, Apple Watch, and Mac.
I'm just picking up 10.3.3 Beta 4 so far... No offer for 11.

Also tried connecting and updating via iTunes.. Same deal. I noticed they also released High Sierra to public beta but on the enroll page it note "coming soon." Might be a slow rollout for all the public betas.

You will need to delete the old beta profile and download the new profile from the beta website.

Update: After installing the 10.3.3 Beta 4 update I went back to beta.apple.com and reinstalled the profile. Once I did that I was offered the iOS 11 beta.

So in this iOS 11 public beta, after installing it it will not let me select Erase All Content and Settings so I can give my 7+ a fresh start. I can tap Reset All Settings with no problem, but I'd like to start completely over.

That's odd, the option is there on mine, it says something like Erase content and settings. Only difference is that I'm on the developer beta and not public, but I imagine they should be pretty much the same

The option is there for me as well, but tapping it does nothing.

You have to mannualy log out from your iCloud account and delete the beta profile as well. Then make a restart and this option will be available.

And it will allow me to do a full factory reset leaving the iOS 11 beta?

So did they fix any issues in the Public Beta 1 ? I read they also released an update to Dev Beta 2 earlier today so was wondering how much would PB1 be different from DB2 (fix).
I installed the Dev Beta 2 on my iPhone 7+ but it was buggy. When trying to downgrading to iOS 10.3.2 via DFU mode, it landed me into a hardware error (baseband chip problem) that the iOS gets restored but unable to boot up successfully. Only option is to take it to Apple Service Center now :-( I think I would not want to install even the Public Beta for now.

All articles about installing a beta OS, should have in huge font, "DO NOT LEAVE APP REVIEWS WHEN RUNNING A BETA OS.
Some apps will not work right yet.

agreed. Especially so early in the beta.

i'm downloading the iOS 11 beta now, and tvOS 11 beta is currently installing. I'll comment about anything i find about tvOS 11 on the tvOS article.

Gonna wait until public beta 2 to install on iPad. Just seems like all the kinks naturally need to be fixed at first before I feel more confident in playing with the beta.

I can also download beta profile for my Watch. In the iOS section select to enroll your device and it asks whether you want to download it for iPhone or Watch. I did both.

I didn't recommend to download iOS 11 beta 1 in i[ad pro first generation. It can because much of lag and the speed of the iPad is significant decrease.

Anything new in the iOS 11 Public Beta 2 ? Or what has improved over PB 1 ?
I am little skeptical to install the PB as due to internal filesystem changes reverting to iOS 10.3 might again corrupt my baseband chip (something that happened last month with while reverting from Dev Beta 1)

Assuming Public Beta 2 is the same/similar to Developer Beta 3, then there's quite a few changes that have been made, you can see here:
https://www.youtube.com/watch?v=jB2ch1O0IIA

Also, has the app switcher changed in PB2 i.e. is it the tap/hold to flicker and tap the X sign method or has it be changed to iOS 10 style of flicking up the app to close ?

"Seems faster" old windows phone update saying.but seriously first public beta was terrible hope this ones better.

First public beta focuses more on getting the functionality side working, instead of the aesthetics and optimisation. Therefore the first public betas are always going to be a bit slow and have some visual issues.

Issues with display dimming. Any one else

Not sure, sometimes the display seems too dim and I turn the brightness up

Assuming you're referring to the iPad then yep it's been changed to the flick-up gesture. The iPhone always used this gesture

I installed the new beta, didn't like it, I attempted to restore my iPhone 6s to iOS 10.3.3 and couldn't. During the restore, I got error 53 and can´t downgrade, what can I do? I starting to really worry here...

Same happened to me 2 months ago with the Dev Beta 1. Installed on 7+ , did not like it (was obvious being DB1) and tried to downgrade to iOS 10.3.3 using the DFU and Recovery Mode (both) but it would error out on the "Plug your phone to iTunes" logo. Finally after googling figured out that the baseband chip might have got corrupted. Took to Apple Service Center and they replaced the handset entirely as it was under warranty.
I guess due to internal filesystem changes (both in iOS and macOS), trying to downgrade to iOS 10 corrupts few things (just a guess here) so avoid not to do that. Wait for the final production copy of iOS 11 and then upgrade. I have iOS 11 Public Beta on my iPad Mini 4 but did not try to downgrade it as its now out of warranty ;-) so don't wanna brick it. Moving from Public Beta to Production copy is easy so waiting for final version to be out next week.

Just want to note that the Public Betas seem to following the developer betas *very* closely this time.
And there seems to be a lot of betas. Then again, the iOS PB on my 6S is still awfully buggy.

iOS developer beta is pretty stable on my 7 Plus, what issues are you having?

Battery is erratic, home screen animations are laggy, some apps seem slow to load.
Also, "other usage" is storage is huge and fluctuates wildly for no apparent reason. I'm running Power Clean at least once a day, usually twice, sometimes more.

I've had all the beta's on my 6sPlus (& on my iPod 5th Gen & my MacBook Air 2012), I've had the Control Centre not displaying correctly, I am generally in "Smart Invert", the display does not refresh quick enough between swipes of "Homepages", the same with entering and leaving "Folders" and bar a few screen glitches & an impromptu shutdown. or two I have had no issues, I'm very happy with the beta, l Love "Smart Invert", love the new "Control Centre", love the bigger font throughout the whole OS, I've just read today that Safari on the Mac has some new features, one that I'm thinking is the dogs bollocks is "Automatically Use Reader Mode In All Sites", that means every time I enter an article in any page that supports "Reader Mode" I'm reading in "Dark Mode" with a colossal font, LOVE IT! This option to access all sites in '"Reader Mode" is possible on the iPhone too, long press on the "Reader Mode" button in Safari and it gives you the choice of accessing "Reader Mode" on all websites.

http://kaitect.com/rus update is now available.

The App Store of iOS 11 is redesigned to create discovering apps and games very much easy than ever before. So there are some additional features of this new update to being up to date in this iPhone industry. If you want to know more features for iPhone and iPad so check out this article: https://willagibson21.wordpress.com/2017/08/31/wow-ios-11-have-you-heard...

My car no longer recognizes my iPhone with the last Beta update......will be going back to the previous one....

i can download the profile but when i downloaded it when it restart i go to the settings and general software upated but it tells that i010.3.3 software to upated and i cant download the ios11

5c - no updates avaiable for ios 11

How come there are old posts on this article?

These latest updates have been real buggy and have destroyed my battery life. Apple is losing its mojo.

Betas usually are buggy, hence the name. Apple isn't losing its mojo.

11.3 beta 2 bricked my iPad mini 2 retina. You might want to hold off for this model iPad.

Hard to believe that this article still starts with the statement that iOS 11 is still a way off being released. Surely this is the post that people are supposed to come to if they want to know what's new in the new beta releases?

I can't get my iPhone X to download the profile for 11.3 public beta. I go to the log in screen type my email & password, the verification code come up but it doesn't work. I don't know what I am missing. I have installed on my iPad Pro.

I love how all of these comments are super old. Might as well just disable them.

The comments are old because they never change the article or the comment section, just the title.

In prep for the coming iOS 12 beta I looked up how to do most of this and every site talks about doing the archived backup (many sites with instructions for Windows users to right click and select Archive). Problem is, at some point, or maybe always, you don't have an archive option on Windows. Instead you have to just go find where the backup is stored and copy it out or make a copy of it there with a date/time at the end so it's not overwritten. It would be nice if these articles reflected this. Not everyone on iOS is also on a Mac (probably a LOT are on PC's vs Mac).