iOS 16: Latest beta version, new features, tips and tricks, and everything you need to know
Customization like never before.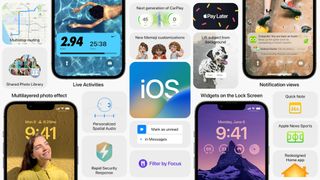 (Image credit: Apple)
iOS 16 is one of the most significant software updates for the iPhone in recent years -- which explains why 81% of all iPhones are currently using it, and 90% of all iPhones introduced within the last four years. Unveiled at Apple's WWDC last year and released Sept. 12, iOS 16 offers a slew of important new features for iPhone users. And although iOS 17 is likely to be announced and offered for developers next week at WWDC 2023, iOS 16 is software most of us should continue using.
Through the magic of iOS 16, iPhone users can customize the Lock Screen to make it as personal as ever, alongside a massive range of widgets to get the most from your device. The latest version, iOS 16.5, offers new features for sports fans and increased versatility for third-party software. Freshly announced in beta, iOS 16.6 offers iMessage Contact Key Verification, and it's designed to make iMessage even safer for people to use. And with other fantastic features like Live Activities and the ability to lift subjects from backgrounds, iOS 16 has proven to be one of the best iPhone updates in recent years.
Here's everything you'll need to know to make the most of the software that powers your iPhone.
iOS 16: Latest beta
iOS 16.6, beta 2
Apple's iOS 16.6 and iPadOS 16.6 updates are working their way through the beta program ahead of a release to the public. Apple unveiled the latest developer preview, iOS 16.6 beta 2, June 1, to let software pros take the newest bits for a spin as Apple readies a feature that it first teased back in December of 2022.
That feature is iMessage Contact Key Verification, and it's designed to make iMessage even safer for people to use. Especially those who could be targeted by "extraordinary digital threats," says Apple.
The iOS 16.6 and iPadOS 16.6 updates don't yet have fully functioning versions of iMessage Contact Key Verification, but that could change before the final versions are pushed to the public.
iOS 16: Current version
iOS 16.5
iOS 16.5 was released March 29, bringing along a handful of minor tweaks to the platform that powers your iPhone: Apple has added a new Sports tab to the News app, moving the content out of the main feed and making it easier to find when you want it.
Next up is the fact that Siri can now start a screen recording for the first time. Just say "Hey ‌Siri‌, start a screen recording," and it'll kick things off. There's not much else new added to the new software, but hey, it was already pretty good, right?
Older versions of iOS 16 ▼
iOS 16.4.1a
Apple released a surprise security patch for the iPhone on Monday, May 1, updating the smartphone's software to iOS 16.4.1a -- but the company offered exactly no other information about the security vulnerability.
The patch is part of a new protocol from the company called Rapid Security Response, and after testing them in the beta update channels, this type of update are now slowly rolling out to devices running iOS 16.4.1, iPadOS 16.4.1, and macOS 13.3.1.
For those unaware, these are much smaller updates that revolve around quashing exploits and vulnerabilities that hackers can try to use to steal your data from your iPhone, iPad, or Mac. "They deliver important security improvements between software updates," Apple said in a support article about the patch, and "may also be used to mitigate some security issues more quickly, such as issues that might have been exploited or reported to exist in the wild."
iOS 16.4
iOS 16.4 is the latest software update for iOS 16, released March 27. iOS 16.4 includes new features, such as Always On Display Focus mode options and lots of new emojis to pick from. Two key updates of note:
Safari Web Push Notifications With iOS 16.4, web apps will now be able to send push notifications to your iPhone. This means that any website you add as a web app to your Home Screen will be able to send push notifications – Adding iMore to your Home Screen would mean you never miss an article again!
Better precision for Emergency SOS via satellite With iOS 16.4 Emergency SOS via satellite will be more precise with the feature now able to tell you exactly when you'll be in range to use the emergency feature.
iOS 16: The iMore review
iMore's iOS 16 review calls the platform "a beefy update that shows us the true potential of customization."
Though iOS 15 was more about refinement, iOS 16 is a major overhaul of Apple's mobile operating system, much like iOS 14 before it. In fact, while we didn't get more Home Screen customization (boo!) like we did two years ago, Apple has unlocked the potential of the Lock Screen with new customization tools and widgets.
Aside from the headliner feature of Lock Screen customization, iOS 16 also gives us a lot of smaller, quality-of-life improvements across a variety of apps, including Messages and Maps, as well as a new way of showing Notifications, and so much more. Plus, you can easily make stickers out of any photo. Oh, and did we mention that Apple brought back the battery percentage that disappeared with the introduction of iPhones with notches?
It seems that Apple has put a lot of emphasis on what your iPhone can do when it's not actively in use when it comes to iOS 16, though that's not exclusive. All of the big and small things in iOS 16 just come together to create a new iOS that makes picking up your iPhone fun again -- and using it is just delightful.
iOS 16: All the new features
New Lock Screen
The biggest change in iOS 16 is to the Lock Screen. For the first time ever, you can now customize your Lock Screen to make it even more personalized.
The Lock Screen in iOS 16 has a multilayered effect so that subjects in photos are set in front of the time on the Lock Screen, giving it a sense of depth. The date and time can also be changed with various typefaces and colors.
Drawing inspiration from Apple Watch complications, you can add informative widgets like calendar events, weather, battery levels, alarms, time zones, Activity Ring progress, and so much more.
The Lock Screen gallery has many different options to choose from, including Pride and Unity, Weather for live weather conditions as they change throughout the day, Astronomy, and more. It's also easy to make your own lock screens with your favorite emojis or colors. Multiple Lock Screens are supported, and you can switch between them with a swipe.
To customize the Lock Screen, you just press and hold on the Lock Screen, tap Customize, and then you're in the lock screen editor.
Focus is improved in iOS 16 by becoming more powerful while being easier to set up and use, plus it now connects to the Lock Screen. With the Lock Screen integration, you can tie a Lock Screen wallpaper and widgets to a specific Focus, and you can activate a Focus just by swiping on that Lock Screen. Focus filters can also display content that's relevant to a user's Focus, so you aren't distracted by the things that aren't important.
Live Activities
Live Activities is one of the most useful features Apple has added to the iPhone in a long time.
Notifications now roll in from the bottom of the Lock Screen as you get them in real time, giving you a clear view of your personalized Lock Screen. Live Activities is essentially a hybrid between a notification and a widget. For example, the music widget is now a Live Activity that you can interact with. You can also track a run or an Uber right from the Lock Screen. Or, my personal favorite, track your favorite sports as they happen.
Messages
Messages also has some big improvements that many users will find very useful. Users are able to edit or unsend recently sent messages, recover messages that were recently deleted, and mark entire conversations as unread so they can come back to them later.
Additionally, SharePlay is now directly in Messages, so you can enjoy synced content, such as music or movies, with shared playback controls, all while chatting in Messages.
Mail
Like Messages, the Mail app has similar changes. Users of the Mail app can now schedule emails ahead of time and have a moment to cancel the delivery of an email before it reaches a recipient's inbox.
The Mail app will even detect if the user has forgotten to include something important in their message, such as attachments. Another new feature is the ability to resurface a message with Remind Later, and Follow Up can remind you to check up on an email if there has been no response over a few days.
A big overhaul to the Search function in Mail gives you better techniques to find more relevant, accurate, and complete results. Search inquiries bring up recent emails, contacts, documents, and links in a matter of seconds.
SharePlay
While SharePlay is a feature that Apple added in iOS 15, iOS 16 brought some major refinements. There is better integration of SharePlay with FaceTime by having a section that shows all of your SharePlay-enabled apps that are installed on your device. SharePlay is also now integrated into your Messages chats as well.
Dictation
Dictation is a feature that has 18 million uses per month, which is impressive in itself. There are some nice changes in iOS 16 to Dictation.
The keyboard now stays open when dictation is in use, making it easier than ever to move from voice to touch as you go. Punctuation has also been added to longer messages automatically.
Siri
You can now have the ability to run shortcuts as soon as an app is downloaded to your iPhone, without needing an upfront setup.
You can also use Siri to add emojis when sending messages, choose to send messages automatically without confirmation, and hang up your phone and FaceTime calls completely hands-free. This is done by saying "Hey Siri, hang up."
Live Text and Visual Look Up enhancements
New on-device intelligence in iOS 16 means improvements to both Live Text and Visual Look Up, both of which were introduced in iOS 15. Live Text expanded to video in this update, allowing you to pull Live Text from video playback. This can be done by pausing a video on any frame, and you'll be able to interact with Live Text that way. You can even convert currency, translate text, and more.
A new Visual Look Up feature lets you tap and hold on a subject in an image, lift it, and then place it into other apps, such as Messages. Visual Look Up has also been expanded to recognize birds, insects, and statues.
Wallet
The biggest change to the Wallet app in iOS 16 is Apple Pay Later which is likely to release as part of iOS 16.4. With iOS 16.4, you'll be able to split an Apple Pay purchase into four equal payments spread out over six weeks with zero interest and no additional fees.
With this upcoming feature, you can view, track, and replay Apple Pay Later payments right within the Wallet app. Users can apply for Apple Pay Later when they check out with merchants using Apple Pay, or even right in Wallet. Apple Pay Later will be available everywhere that takes Apple Pay and online or in-app.
There is also Apple Pay Order Tracking, which lets you get detailed receipts and you can view order tracking information directly in the Wallet app, as long as Apple Pay was used as the form of payment.
iOS 16 also expanded support for Keys and IDs in Wallet. Users with a digital ID in the Wallet app can use it for apps and in places like bars and restaurants in requiring identity and age verification. Because Apple values private and secure experiences, only the necessary information required for the transaction will be provided in the apps that use it, and users can review and consent to sharing it via Touch ID or Face ID.
There is also the ability to securely share home, hotel, office, and car keys in Wallet through messaging apps, including Apple's own Messages and Mail apps, or third-party options like WhatsApp.
Maps
Maps received a big update in iOS 16 with redesigned maps in 11 new countries, including France, Switzerland, New Zealand, and more. Las Vegas also now supports 3D viewing.
The new Multistop routing feature lets you plan up to 15 stops in advance for your next road trip. You can also automatically sync routes from Mac to iPhone when they're ready to go, and more stops can be added through Siri.
Transit changes include the ability to see fare prices for public transport, so you're never caught off guard again. You can also add transit cards to the Wallet app, see low balances, and replenish transit cards without exiting the Maps app.
Safari
Tab Groups, a feature that was first added in iOS 15, is now able to be shared with friends and family, allowing them to see what others are viewing.
Safari has also added Passkeys, which are meant to be password replacements. These are unique digital keys that are easy to use, more secure, and never stored on a web server.
Passkeys stay on your device, preventing hackers from stealing them and they can't be in a data breach or be surrendered from tricked users. You can use Passkeys with Face ID or Touch ID for verification, and they sync across iPhone, iPad, Mac, and Apple TV through iCloud Keychain with end-to-end encryption. Passkeys can be used across apps and on websites.
Sports
Sports is easier to follow with iOS 16 in the Apple News app. Live Activities, scores, and Play by Play action are in the Apple TV app. Coverage in Apple News has been enhanced with My Sports, allowing you to follow your teams and leagues, and then collate coverage from different publications, video clips, and more.
Family Sharing
While Family Sharing has remained mostly stagnant for the past few years, this has changed with iOS 16.
It is now easier to make and manage accounts for kids, with improved age-appropriate restrictions per person. The process is streamlined — all you need to do is bring an iPhone near a new iPhone or iPad for set-up, and it'll automatically help you set it up in a kid-safe mode.
Family Checklist provides reminders to look again at restrictions as they age, such as location sharing and more.
iCloud Shared Photo Library
iCloud Shared Photo Library is a separate iCloud library that up to six users can collaborate on, contribute to, and enjoy, giving families a new and better way to share photos seamlessly with one another.
Everyone who is included can get equal permissions for adding, sharing, and deletion of photos. You can choose to share existing photos from your personal Photo Library, or share based on the time photos were taken, a start date, or even the people in the photos. For example, all photos with you and your significant other, as well as your child.
These iCloud Shared Photo Libraries can also have photos shared automatically with a new toggle in the Camera app. There is also the option to get intelligent suggestions to share photos that include participants in the Shared Photo Library. All users that are in a Shared Photo Library have the ability to add, delete, edit, or even favorite. When a photo is favorited, it appears in each user's Memories and Featured Photos.
Privacy
Major changes were added to Privacy in iOS 16 with Safety Check. This is a feature that appears to be a direct answer to the controversy surrounding AirTags and unwanted tracking for people in domestic abusive relationships.
With Safety Check, one can quickly revoke access that was previously granted to others, including location, passwords, and other data. It can reset system privacy permissions for all apps, protect access to all messages, and restrict messages on FaceTime to the device in your hand.
Home
Home has received a hefty update in iOS 16. Apple is going all-in on Matter, with cross-platform support and HomeKit integration. Matter includes Google, Samsung, Phillips Hue, and more.
Despite being Matter, data privacy is all protected. Even Apple can't see how your devices are routed through Matter.
The Home app has also received a fresh new look. You can see all of your devices on one screen, categories at the top for individual groups, like Security and Climate Control, etc. Four cameras can display their feeds at once, and there is support for Lock Screen widgets.
Fitness
Apple has made the Fitness app available to all iPhone users, even if they do not have an Apple Watch. With the Fitness app, users can set a daily Move goal and track their active calories in order to close the Move ring.
This is all done thanks to the motion sensors in the iPhone, which can track steps, distance, flights climbed, and workouts from third-party apps. When using workout data from third-party apps, it will be converted into an active calorie estimation for the Move goal. Users can also share the Move ring data with friends for even more motivation.
Health
Medications are now available in the Health app, so users can build and manage a medications list, create schedules and reminders, and track medications, vitamins, and supplements.
For U.S. users, you can point your iPhone camera at a label to add a medication. This can also get information about a medication, and get an alert if there is a potential critical interaction with other medications. This information can also be shared with others, and a PDF of health records from connected institutions can all be done in the Health app.
CarPlay
The next iteration of CarPlay aims to help change the way people interact with their vehicles, according to Apple. With this new generation of CarPlay, it deeply integrates with car hardware.
Soon, this next generation of CarPlay will be able to provide content for multiple screens within the vehicle, providing a sense of unification and consistency. You can control the radio or change the climate through CarPlay itself. And by using vehicle data, CarPlay can show speed, fuel level, temperature, and more on the instrument cluster.
Personalization has also come to CarPlay by giving users the option to choose different gauge cluster designs and added support for widgets. This means an at-a-glance information panel from Weather and Music, right on the car dashboard.
These new CarPlay features will be supported in Ford, Jaguar, Nissan, Volvo, Land Rover, to name a few.
Compatibility
Apple has dropped support for some older devices for iOS 16. Here is the full list of devices able to run the latest software.
iPhone 14 Pro Max
iPhone 14 Plus
iPhone 13 Pro Max
iPhone 13 mini
iPhone 12 Pro Max
iPhone 12 Pro
iPhone 12
iPhone 12 mini
iPhone SE (2020)
iPhone 11 Pro Max
iPhone 11 Pro
iPhone 11
iPhone XR
iPhone XS Max
iPhone XS
iPhone X
iPhone 8 Plus
iPhone 8
iOS 16 tips and tricks
iOS 16's biggest improvement is in Lock Screen customization. Now, you can fully customize your device to make the most of your Lock Screen, something iPhone users have wanted for a long time!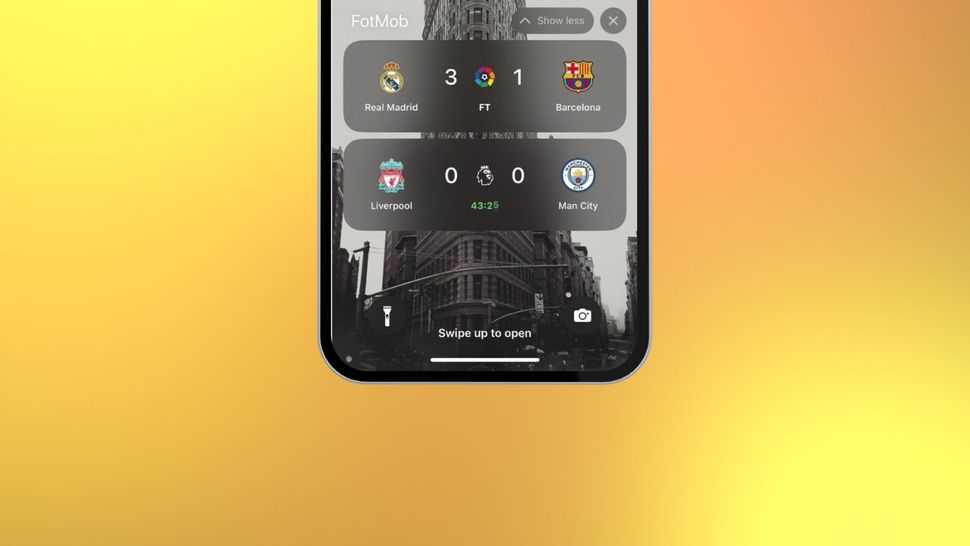 Get the most from Live Activities, including the ability to follow Uber rides, sports scores, and timers.
Lifting a subject from a photo is a quick and easy tool to create custom stickers on the fly. If you've got a pet, this could end up being your most used iOS 16 feature.
For sports fans, iOS 16 is a must. With My Sports, you can track all your favorite teams and athletes to never miss an event. This feature is even better if you own an iPhone 14 Pro to make use of Dynamic Island.
The Always On Display on iPhone 14 Pro is one of the best features on the newest iPhone. However, there are options to customize the way your device displays the Always On Display including an option to only show the time and widgets.
Any feature that helps with finding your Wi-Fi password quicker is a welcome one. iOS 16 makes finding your Wi-Fi password on iPhone easier than ever before.
How to Unsend and Edit messages on iOS 16
Never make a mistake on iMessage again with the ability to edit and unsend messages on iPhones running iOS 16.
Ever wanted to delete multiple contacts at once? iOS 16 makes it far easier to manage your ever-growing contacts list.
iOS 17: What will the new software bring?
In 2023, we can be absolutely certain that Apple will release a new iteration of its iPhone software in the form of iOS 17 to accompany the newest smartphone, the iPhone 15. In fact, if you look around the web, you can already see iOS 17 showing up in data analytics -- which means that somewhere inside a bunker in Apple Park, the company is testing its next best thing for iPhone.
And good news! The iOS 17 release is fast approaching. Apple will hold its annual Worldwide Developer Conference from June 5 to June 9, with a special in-person event on the opening day where it will unveil iOS 17.
Beta access should start on that same day, but iOS 17 won't be rolled out to regular users until later in the year, likely in September, alongside the iPhone 15 and iPhone 15 Pro. Last year, iOS 16 was released to the public on September 12. A good guess for 2023 would be a very similar timeline.
There's still a lot of mystery surrounding the features that we're likely to see in iOS 17. According to Mark Gurman, iOS 17 was meant to focus on bug fixes and optimizations. Those plans have apparently changed, and we're now likely to see major new features added to the upcoming iOS release:
Sideloading third-party apps European iPhone users are likely to get access to sideloading third-party apps like the Alt Store in iOS 17. The European legislation requires Apple to open the operating system to third-party applications starting in 2024, so it would make sense to see these shackles unlocked in iOS 17.
VR Reality Pro Headset support With the rumors surrounding Apple's new VR headset ramping up, it's likely that iOS 17 will implement integration between Apple's newest device and its most beloved one. Who knows what this could look like, but expect at least Handoff functionality.
Third-party browsers unleashed
Bloomberg's Mark Gurman has also claimed that Apple could remove the requirement for third-party web browsers to use WebKit, the browser engine that powers Safari. This could mean using Google Chrome on iOS 17 would be similar to its desktop counterpart rather than living in the shadows of mobile Safari.
Master your iPhone in minutes
iMore offers spot-on advice and guidance from our team of experts, with decades of Apple device experience to lean on. Learn more with iMore!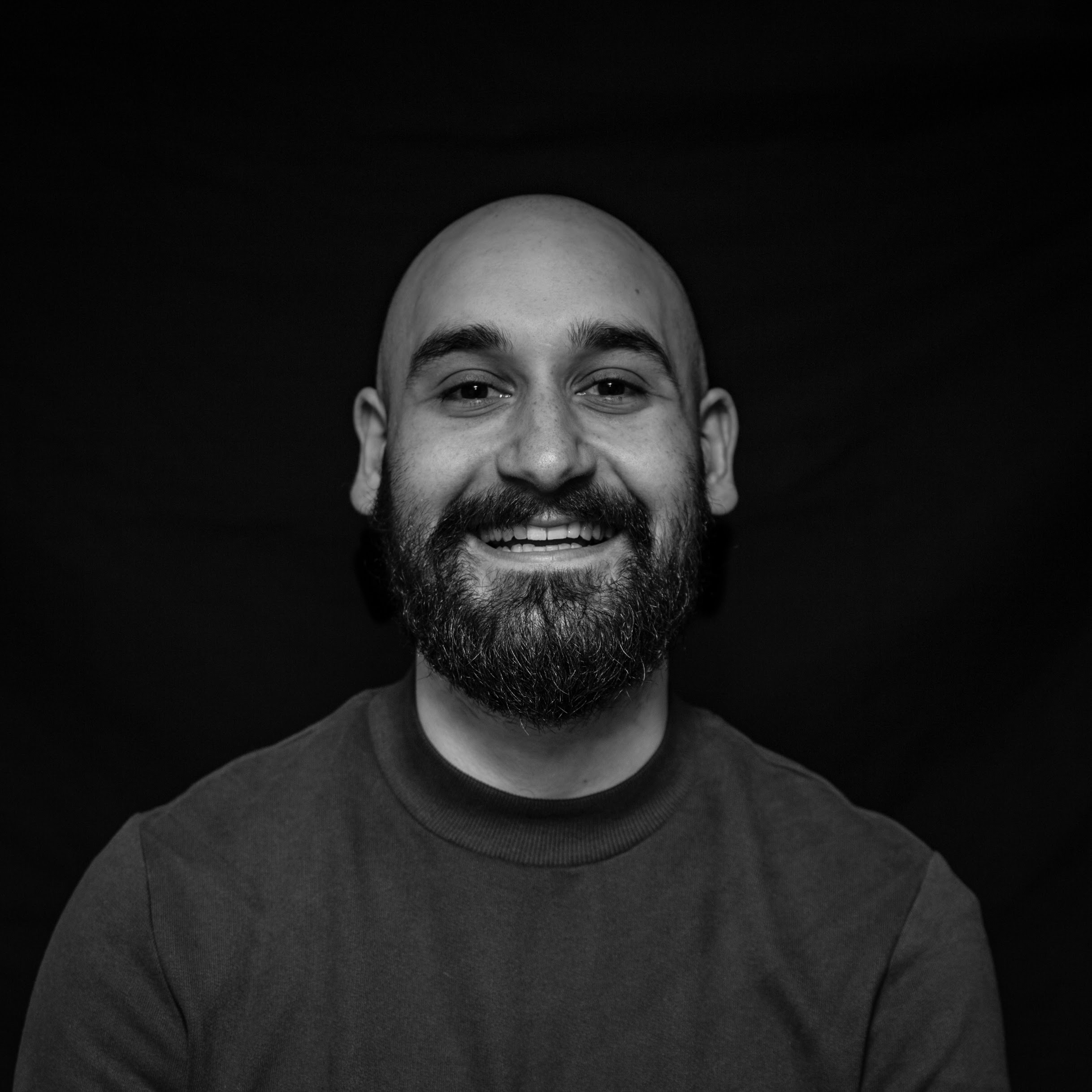 John-Anthony Disotto is the How To Editor of iMore, ensuring you can get the most from your Apple products and helping fix things when your technology isn't behaving itself.

Living in Scotland, where he worked for Apple as a technician focused on iOS and iPhone repairs at the Genius Bar, John-Anthony has used the Apple ecosystem for over a decade and prides himself in his ability to complete his Apple Watch activity rings.

John-Anthony has previously worked in editorial for collectable TCG websites and graduated from The University of Strathclyde where he won the Scottish Student Journalism Award for Website of the Year as Editor-in-Chief of his university paper. He is also an avid film geek, having previously written film reviews and received the Edinburgh International Film Festival Student Critics award in 2019.

John-Anthony also loves to tinker with other non-Apple technology and enjoys playing around with game emulation and Linux on his Steam Deck.
In his spare time, John-Anthony can be found watching any sport under the sun from football to darts, taking the term "Lego house" far too literally as he runs out of space to display any more plastic bricks, or chilling on the couch with his French Bulldog, Kermit.