How to enable the Guest User account on your Mac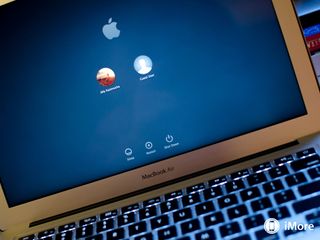 There are lots of reasons to use the Guest User feature on your Mac. For most of us, that'll be so others don't have unauthorized access to our files and settings. You can limit what they can and can't do fairly easily so you can be sure at all times that no one is doing things on your Mac that they shouldn't. Here's how to turn on the Guest User account:
Click on the  logo in the top left corner of your screen.
Click on System Preferences.
Click Users & Groups.
Click on the Lock on the bottom left corner of the window. If you don't have an admin password you can skip to step 6.
Type in your **admin password*.
Click Unlock
Click Guest User.
Click the checkbox next to Allow guest to log into the computer.
Questions?
Let us know by leaving a comment below.
iMore senior editor from 2011 to 2015.
No guest account for you! And if you even THINK about leaving your grimy finger prints on my screen...
IT IS NOT A TOUCH SCREEN!!! Sent from the iMore App

Fantastic How-To Ally. It is nice to know we can share - I just don't want to.
xD Sent from the iMore App

This is a great choice versus having to allow people in your account. Great information. Thanks! Sent from the iMore App

Hi Ally,
can you tell me how to get my login screen to look like the article's hero image? That looks nice, and I want to do it on my MacBook Pro too.

I think many people want this for the iPhone, so you can let someone use your phone without them seeing your photos/messages etc

Yep, guest account for iPhone would be nice.

I have Sierra and could not add a guest user following the directions given.

For me it worked, although I'm using Sierra!
Thank you for signing up to iMore. You will receive a verification email shortly.
There was a problem. Please refresh the page and try again.