How to enable the Guest User account on your Mac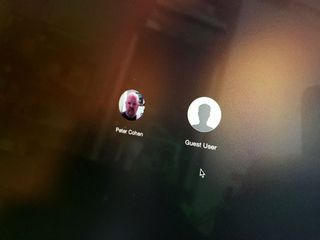 Your data and settings are yours and yours alone, but that doesn't mean that friends and family can't use your Mac. OS X makes it easy both share your computer and maintain your security and privacy.
When Guest User is enabled, you can let anyone use your Mac, and they won't leave a trace behind. They'll be able to login in without a password, and when they log out, the Mac will delete any data they've left behind. What's more, you can restrict how Guest User accounts access data and the system in case you want to tailor it for the user.
In order to enable the Guest User account on your Mac, you'll need to have administrative access on your Mac. Most of us do — the first user account that's created when you set up a new Mac is an admin account. If someone is going to use your Mac regularly, you may want to consider setting up a standard user account for them instead.
How to set up the Guest User account on your Mac
Open System Preferences.
Click on Users & Groups.
Click on the lock icon to unlock it, and enter your administrator name and password.
Click on Guest User and check the box marked Allow guests to log in to this computer.
If you'd like to manage the guest user's access, make sure "Enable parental controls" is checked, and click on the Open parental controls... button to customize the access.
If you'd like your guest to have access to folders on another computer on the network, make sure to check Allow guests to connect to shared folders.
Get the best of iMore in in your inbox, every day!
I also read that keeping the Guest account is beneficial in case your Mac is stolen. If the person who has it thinks they can use it via the Guest account, you're more likely to be able to use Find My Mac, since they'll connect it to an internet before they try to wipe it clean.

Good thought, let's hope the thief is stupid enough to try it. Sent from the iMore App

You should never use your Mac daily by using the Admin user account.
First thing after setting up your Mac is to create an Normal user account and use that for your daily work and place a good password on your Admin user account.
If created make sure to disable or create a good password on the Guest user account. It's bad security to have any user account on a computer without a strong password IMHO.
Thank you for signing up to iMore. You will receive a verification email shortly.
There was a problem. Please refresh the page and try again.