How to enable subtitles and captioning for audio accessibility on iPhone or iPad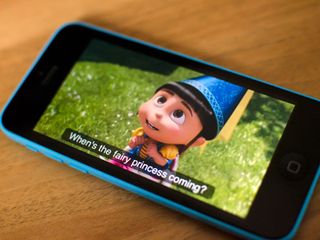 Subtitles and closed captioning are Accessibility features that let anyone with a hearing impairment still enjoy any movie, TV show, podcast, and iTunes U video labeled with a CC in the iTunes Store. Subtitles and closed captioning work by layering text over the video, basically showing everything that's being said in written form. Subtitles and closed captioning on the iPhone and iPad even let you create your own display styles so you can make them as easy to see and enjoyable to read as possible.
How to turn on subtitles and closed captions in iOS
Launch the Settings app on your iPhone or iPad.
Tap on General.
Tap on Accessibility.
Under the Hearing section, tap on Subtitles & Captioning.
Turn On the option for Closed Captions + SDH.
Tap on Style in order to customize how closed captions work if you'd like.
There are a few default options built in for closed captions and subtitles but if you don't like any of them, you can style on Create New Style... and choose your own font type and size. Just keep in mind that closed caption and subtitles will work where available but third party apps may have their own individual settings you'll have to use. This should get you started with all the built-in apps that need them though.
How to get more help with accessibility for iPhone and iPad
Get the best of iMore in your inbox, every day!
iMore senior editor from 2011 to 2015.
We really enjoy your work, Allyson! Would love a little lesson on how to add/delete those notifications so they show up on the alert screen that you pull down (what's that called anyway?).

Just curious if there are any font changers like the ones i found for video subtitles and captioning on iPhone 6plus??? Please let me know I simply adore fontchangers