How to find the owner of a lost or stolen iPhone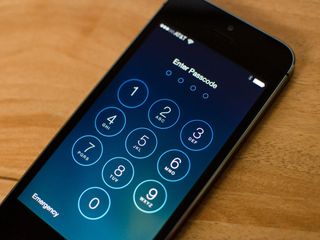 Updated December 2016: Reflects changes in iOS 10.
Returning a lost or stolen iPhone is simpler than you might imagine — if the owner hasn't enabled a passcode lock, anyway. Still, if the iPhone you have found is fully functional, we've got some tricks that can help you get in contact with the original owner faster than you may think!
How to get in contact with the owner of a lost or stolen iPhone
If you somehow end up in the possession of a lost or stolen iPhone, it's not always clear what you should do. Sadly, turning an iPhone in to a public establishment sometimes gets it stolen by a not-so-honest person behind the counter, or by a customer that saw you turn it in. If you'd rather take matters into your own hands in order to make sure the rightful owner ends up with it again, here are some things we'd recommend trying in order to contact them directly.
1. If there's no passcode lock, check their recent calls
No one likes invading anyone else's privacy but at the end of the day, there's got to be a little bit of an exception if you're serious about returning the iPhone. Just pop open the Phone app and tap Recents to look for a number the person communicates with regularly. Chances are, it'll be a labeled contact like Home, Work, or Husband.
That, however, only works if there's no passcode lock! With the introduction (and subsequent proliferation) of Touch ID, passcodes have grown far more common.
2. If there's a passcode, ask Siri for help
Most people don't realize that even if you have a passcode lock on your iPhone, you can bypass it to do things like place calls or send messages — unless, of course, they've disabled this functionality in Settings. However, it never hurts to grill Siri a bit. Here are some things you can try asking Siri by holding down the Home button from the Lock screen:
"Call home."
"Call mom."
"Call dad."
If the owner had relationships set up, you can also try things like "call my wife" or "call my partner."
3. Keep the device powered on and answer incoming calls
The one thing you absolutely want to make sure you do is keep the iPhone charged and powered on. More often than not, once the owner realizes their iPhone is missing, they'll try calling it from someone else's phone. As odd as it is to answer a phone that isn't yours, it's in both of your best interest. If someone is calling them, odds are they have more relevant information that is of use to you. And if you're really lucky, it'll be the owner on the other side of the line.
4. Find the IMEI or MEID and contact their carrier
Every iPhone has a unique number called an IMEI (or MEID for some CDMA phones) imprinted somewhere on it. The owner's carrier can use this information to track the owner down and hopefully contact them. It's best to just visit the carrier's store where they can then take possession of the iPhone and handle it from there. If you can't, you can always call the carrier over the phone and start from there. While they can't release information about the owner, they most certainly can help you track them down. If the iPhone is powered on, you can tell what carrier they have by looking at the carrier name in upper left hand corner of the screen. The carrier name appears immediately to the right of the signal dots.
There are several ways to find IMEI or MEID info:
Check the back of the phone. Before iPhone 6s, Apple printed the IMEI at the back, bottom portion of the device.
Type *#06# into the Phone app. The phone's IMEI will display onscreen.
Eject the SIM tray on the side of the device and flip it over. Look for the IMEI to be printed on the back of the tray.
If you aren't sure how to remove the SIM tray from an iPhone, you can follow our guide:
For even more help finding and recognizing an IMEI or MEID number, or any other identifying number for that matter, Apple has a great support article complete with photos you can take a look at:
Keep in mind that even if you found an iPhone that won't power on, you can always try calling different carriers in your area to see if they have a record of the IMEI or MEID. Since there aren't a huge amount of carriers in any one area, this process should still be relatively easy even without knowing the carrier off-hand.
5. Look for a Find My iPhone message
Any iPhone user can use Find My iPhone to enable Lost Mode, which locks the lost iPhone, enables Low Power Mode, and disables Apple Pay. It also allows you to leave a message on the phone's lock screen.
Wake the iPhone from sleep and check to see if the owner of the phone left a message for the person who finds it.
A final note about lost or stolen iPhones
Keep in mind that many iPhone owners can either use Find My iPhone to track their device or they can call their carrier and report it lost or stolen. If the latter happens, that phone cannot be activated on many cellular networks, at least in the United States.
There is no finder's keepers rule when it comes to lost property such as cell phones. If you find it and don't turn it in, it can still be considered theft. If Find My iPhone is activated and the owner successfully tracks you, they may have gotten law enforcement involved. So keep this in mind if you happen to stumble across a misplaced iPhone. The decisions you make from the second you pick it up can affect you, too.
Your advice for finding the owner of a lost or stolen iPhone?
If you've ever come across a lost or stolen iPhone, how did you go about reuniting it with the owner? Did you perform any of the steps above? And if so, were any of them successful for you? Be sure to let us know in the comments below!
Master your iPhone in minutes
iMore offers spot-on advice and guidance from our team of experts, with decades of Apple device experience to lean on. Learn more with iMore!
Mikah Sargent is Senior Editor at Mobile Nations. When he's not bothering his chihuahuas, Mikah spends entirely too much time and money on HomeKit products. You can follow him on Twitter at @mikahsargent if you're so inclined.