How to limit targeted ad tracking on iPhone and iPad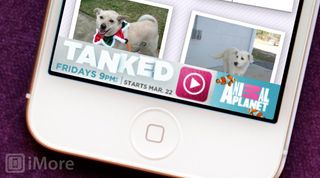 iOS gives advertisers the option to serve up targeted ads based on your likes and dislikes. This is done by giving your device a unique advertising identifier that provides useful information to marketers about your habits and likes. Some people don't like this behavior and while you can't completely stop targeted ads from happening, your iPhone and iPad do give you the ability to limit ad tracking.
Here's how.
Launch the Settings app from the Home screen of your iPhone, iPad, or iPod touch.
Tap on General and then select About.
Scroll all the way to the bottom and tap on the Advertising section.
Here you can turn the option to limit ad tracking to On by tapping on it.
iMore senior editor from 2011 to 2015.
The MAN will no longer be bigbrother-ing me!

First thing I did when my wife got her iPhone. It's disappointing that the setting is so far buried in a very non-obvious place.

Agreed... I found it by accident but was sure to change it on my wife's phone as well.

I turned this off as soon as I came back to my iPhone from Droid. I don't like how they can simply read my information for the sake of trying to sell me something. As you said, it doesn't block it completely; however, it at least gives you some control to limit it. I bet it helps your battery life too; barely, but definitely.

I have to say games like Fifa 2013 are infuriating because of the ads - I don't know why game developers think they win from it. All it means is that I won't use the app as much.

As usual Ally gives up some more advice on how to make our lives a bit easier using our iPhones. I sure appreciate reading all of her how to articles so once again thank you Ally.

I agree. Another nice how to article. Keep up the good work Ally!

Oh thank heaven. This will make me super happy. Time to go play with some settings.

Thanks for this. Gonna have to do my whole families iPhone 5's now.

it's always nice when a product I own, which i purchased myself, makes money for other people and I don't see a cent of it...

Thanks. I don't like that there is any add tracking at all. I don't use many apps and I am not against paying for apps that I use so the fact that advertisers will still know what I do Is upsetting. Maybe Apple should have a function where you can turn off ads altogether and for doing that I am not able to download ad supported apps. That would work best for me.

Finally a way for some of those pestering ads from knowing more than what they need to know about me! Thanks iMore!!!

Thanks, just did this on my iPad

Thanks for the great tip.

Awesome tip! Doing this right now on both my iPad and iPhone!

Definitely will turn this on.

thanks for the wonderful info you are passing to us

Can you still do this in the new iOS?

Other Apple gear I use has ways (e.g. DoNotTrackMe) - alike other comments, it's good to see a blocker for iOS. Now, it has to prove itself...
Get the best of iMore in in your inbox, every day!
Thank you for signing up to iMore. You will receive a verification email shortly.
There was a problem. Please refresh the page and try again.