How to share the iTunes library on your Mac or PC on any WiFi network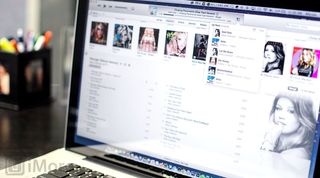 If you use iTunes to manage your music collection, you can easily share it across any WiFi network where friends and family can stream and listen to your music. It's a great way to discover new music that requires no cables or transferring of files.
Follow along and we'll show you how.
Before continuing, it's worth noting that if both computers aren't authorized on the same iTunes account, you won't be able to listen to any content purchased from iTunes, only media acquired other ways. If both computers are authorized on the same iTunes account and have Home Sharing enabled, you should be able to play back any music. To enable Home Sharing, just go to File followed by Home Sharing and Enable Home Sharing. You'll need to do this with any computers you'd like iTunes purchased content to be played on. You can authorize up to 5 computers on any single iTunes account.
Launch iTunes on your Mac or PC.
Now in the top navigation, click on iTunes and then Preferences.
In the Preferences window, now click on the Sharing tab.
This is where you can choose what you'd like to share. You have the option to password protect your library, which we would recommend for when you're on public networks.
That's all there is to it. Others will now be able to see your library when it iTunes and stream the files you have chosen to share.
As a side note, newer versions of iTunes tend to hide the sidebar by default, which can make it a little difficult to find. Just go to View in the top menu and click on Show Sidebar to bring it back. This is where you'll see a list of shared libraries when they're available. Apple used to also let you copy music from one library to another as long as both computers were authorized under the same iTunes account. Anyone know why this feature was removed? And if it wasn't, where the heck is it now?
Get the best of iMore in your inbox, every day!
iMore senior editor from 2011 to 2015.