How to tell Apple Music what you like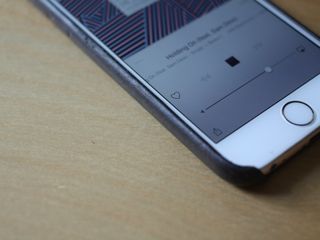 One of Apple Music's biggest strengths is its custom-curated playlists and suggestions: These primarily show up in the For You tab, but also come into play when building Genius playlists.
When you first sign up with Apple Music, you're asked to tap a series of bubbles representing genres and artists; Tap a bubble twice to love the option in question, tap it once to merely "like" it, and tap and hold to remove the option from your preferences.
While you can go back to this initial preferences screen at any time to further tweak your bubbles, there are other ways to signify your love of certain artists, albums, and songs.
How to tweak your bubble picks
Open iTunes or the Music app, depending on your device.
Click on the Account button.
Select Choose Artists for You.
The For You screen will open, filling with bubbles specifying musical genres. Simply click or tap once on the bubbles that containing genres you like, and you'll see them expand. Click or tap twice to tell Apple Music it's a genre you love, and the bubble will get even bigger. If there's a genre you dislike, you can dismiss it by (on a Mac) moving your cursor over the bubble and click the X that appears in the bubble's upper left corner, or (on an iPhone, iPad, or iPod touch) tapping and holding on the bubble in question.
Once you're happy with your selections, click or tap Next.



The screen now populates with bubbles containing artists within the genres you've selected. As with genres, click or tap once to signify you like an artist, click or tap twice to show that you love the artist. You can also make artists you don't like go away, just as you did with genres.
Click on the More Artists button a few times to refresh the list. The more you do, the better Apple Music's matches will be.
If you want to start over completely, don't be afraid to click or tap the Reset button.



Once you're finished tweaking your choices, click the Done button.
How to use the all-mighty Favorite button
Bubbles are just the beginning: Your biggest resource for teaching Apple Music what you like is the Favorite button, represented as the outline of a heart.
You can favorite songs, albums, and playlists you enjoy in a variety of ways:
Tap the heart icon in the Now Playing screen in the Music app or iTunes on the Mac
Tap the heart icon in Control Center or the Lock screen on iOS
Tap the More button (•••) next to a song and tap the top bar to go to the main screen, then tap the heart icon
Tell Siri "I like this."
Once you've done so, the Music app (or iTunes) will sync your preferences with Apple Music, further refining the service's recommendations for you.
How to tell Apple Music you hate something
Unlike its predecessor, Beats Music, Apple Music has no "Dislike" button for music you actively don't like—in part, I imagine, because some engineer believed that the service would never show you songs you disliked in an ideal world.
But as good as Apple Music's recommendations are, sometimes you wind up with a track or playlist you just plain don't enjoy. Thankfully, there are a few hidden ways to tell the service you're not picking up what they're putting down.
Tell Siri "I don't like this" or "Never play this song again"
Siri has a bunch of commands you can use in relation to the Music app and Apple Music, including demands like "Never play this song again," or "I don't like this." Activate Siri and say either of these phrases, and Apple Music will note your preferences and automatically skip the song in question.
Tap and hold a For You playlist
Don't like something For You has suggested? Simply tap and hold on a For You playlist or album recommendation, then select "I Don't Like This Suggestion".
Regarding mysteriously-disappearing hearts...
Apple's likes and dislikes system works fairly well, but there are still a few bugs floating around: On occasion, you may see songs you can't favorite at all, or tracks that you'd previously favorited showing up without hearts. These are both well-filed bugs in the Apple Music system, and we're hoping they get fixed soon.
Questions?
Having trouble telling Apple Music what you love and hate? Let us know in the comments and we'll try and help you troubleshoot.
Peter Cohen contributed to this article.
Serenity was formerly the Managing Editor at iMore, and now works for Apple. She's been talking, writing about, and tinkering with Apple products since she was old enough to double-click. In her spare time, she sketches, sings, and in her secret superhero life, plays roller derby. Follow her on Twitter @settern.
how to just turn off Apple music altogether? it's designed for the mindless masses!

I was thinking the same thing.....about comments from trolls.

One would think that it would be simple to do! But clearly, no. It's obvious that Apple has made everything about this new service just so terrible! I mean... Of all the music in the iTunes catalog, some of it is music I don't like! How dare they have that populist tripe that I'll never listen to in addition to everything I could ever imagine wanting to hear? And that radio station? Ugh, don't get me started! It's so unlike my tastes that I never listen to it! I can't believe they put a large and easy-not-to-hit link to start playing Beats 1 in there, that way I can avoid listening to it at all costs! My word, clearly all of these things are so poorly designed that they'd never put a simple option in Preferences. /s Oh wait, they did. Did you ever check the Preferences window in iTunes? Do you even know that it exists? You talk about how Apple Music is "designed for the mindless masses" but you didn't check the most obvious place for the settings? Bad form.

Prior to Apple Music, it was much better to create and tweak preferred songs & artists. The bubbles don't contain enough detail, you get some generally popular selections but nothing much beyond that. They really should make it so you could choose from the Apple Music library, and not a subset. Maybe call what they have now the 'quick' option, with a more comprehensive option available.

It'd be great if you could see a list of everything you've Liked. You can do this with your local tracks in iTunes via Smart Playlist. But any way to see streamed you've Liked on the fly?

Sadly, not yet. I've filed a radar about it. :)

I really like Apple Music and I would like to stick with it but I'll be going back to Spotify because the sound quality is a lot better. Sent from the iMore App

I agree, Spotify sound quality is better.

I listened to Beats 1 all day on that first Saturday and really enjoyed it. I took a look at "for you" and they were pretty far off the mark so ever since then I have been listening to my own music collection exclusively, carefully favoriting songs I really like. I also heard that music purchases and multiple replays indicate "likes" as well, so I've been doing rather a lot of that (the latter) as well.
Last time I took a peek at "for you'" the selection was much better!

For some reason the tapping and holding on the For You playlists doesn't work for me on iPad. Sent from the iMore App

Is it just me or is Apple Music and Itunes in general becoming more "fiddly". Its almost Microsoft like.
the best thing about Apple was it simple to use. Very smart people, took very complex things and
drove the complexity out of it. Maybe its just me i dont know, but Apple music is just way more complex than it needs to be. Ray

I have a question. So I am using Apple Music on my iPad Mini. I've been reading about how to display the "I Do Not Like This Suggestion" option. I have tried pressing and holding down on the playlist(s) in the For You tab, but nothing shows up… at all. I've clicked on the ellipsis (…) icon next to certain songs to see if the option is displayed there, and still nothing. Why do I not have this option?
Get the best of iMore in in your inbox, every day!
Thank you for signing up to iMore. You will receive a verification email shortly.
There was a problem. Please refresh the page and try again.