How to view your FaceTime call history on iPhone and iPad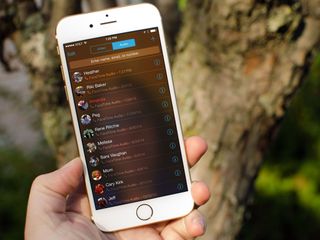 Not every email and phone number we communicate with is always stored in our address books. That's why features like call history are so important. If you use FaceTime audio and video regularly, you're already aware that people can use both emails and phone numbers, adding even more contact information to the mix. For this reason, you can easily access a history that only shows FaceTime activity, instead of it being combined with your regular call history.
How to view your FaceTime call history in iOS
Launch the FaceTime app on your iPhone or iPad.
You will automatically be shown a call rundown.
Toggle between audio and video calls in the top menu.
Get the best of iMore in in your inbox, every day!
iMore senior editor from 2011 to 2015.
Where is the rest of the article or is this it? FaceTime used to show your full call history; now I only seem to see the most recent few contacts with only the most recent call time.

I know, what a useless 'article'. Literally ZERO help.

Keep in mind that you ONLY get the very last call to someone. You no longer get a full history of timeline calls. IOS 8.3 sadly has removed this useful feature from us. Why Apple decided to remove this is beyond my understanding of a call log.

I agree! Another dumb design feature for the I-Phone 6!

Hello everyone, ya'll are going to love me for leaving this comment but I just used a 3rd party app call FONEPAW iphone data recovery, I am going to court and needed a record of my facetime, this app worked shows everything , call time date contact, whether you called them or they called you, etc. etc. even deleted histories, the best thing is it shows you all your files after it scans I didn't buy it though too pricey 70 bucks, still I screen captured all the facetime calls, you are welcome..

Hi jspielter.
Can you recover all facetime calls etc via icloud too.
How did you rake screens hots if it requires paying for?
I know this post is old but your advice will help me loads.

Hi there! I am also trying to find my facetime call logs for the past year. How did you manage to do that via icloud? Thanks!
Thank you for signing up to iMore. You will receive a verification email shortly.
There was a problem. Please refresh the page and try again.