Are you using iCloud? [Poll]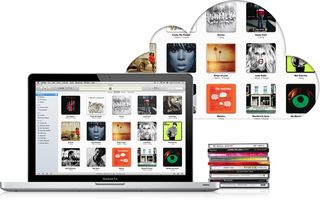 iCloud has been called Apple's key to the next decade, an online hub in the clouds to replace the outdated Mac hub in your home -- but are you using it?
Introduced alongside iOS 5, iCloud was the subject of Steve Jobs' final keynote appearance and the way Apple finally "cut-the-cord" to iTunes and kicked off their Post-PC era. For the first time, iPhones, iPod touches and iPads could be set up, backed up and restored and updated over-the-air (OTA) without having to be plugged into a Mac or Windows PC. In fact, iCloud solved the age-old problem of getting users to backup and update in an entirely new, and even easier way. I used to be terrible when it came to backups, now they just happen. (I still don't update, however, due to jailbreak
Along with PC-free, iCloud also formalized the ability to re-download App Store apps and games, and iBookstore iBooks, and added the ability to re-download Music in the Cloud, and now TV in the Cloud and Movies in the Cloud (where they're available). If you don't mind spending an additional $24.99 a year, you can even get iTunes Match and have your entire music collection scanned and store on Apple's servers, with any low-quality songs that are available on the giant iTunes catalog replaced with Apple's higher-quality versions. Then you can re-download those from up to 10 devices on the same Apple ID as well.
Photo Stream tries to provide a seamless way to have any photo taken on your iPhone, iPod touch, iPad, or in iPhoto or Aperture on your Mac stored on iCloud and pushed down to every other device on your Apple ID. It works much better now that, thanks to iOS 5.1, you can delete individual photos (or photo bombs!).
Documents in the Cloud intends to replace our local files and file systems with a worry-free online repository. There, our Pages, Keynote and Numbers files just kind of hang out until we need them. Unfortunately, Apple hasn't updated iWork on the Mac to support iCloud, and it looks like we'll have to wait for OS X Mountain Lion before any of that "just-works". What I was most excited about -- the idea that my Angry Birds levels on iPhone would simply sync to my iPad so I could game interchangeably on either one -- hasn't happened yet either. Hopefully we're getting there and it's just taking a little time.
MobileMe's Mail, Contacts, and Calendars have moved over to iCloud. I don't use them, but they're free now and they seem to be quite reliable lately as well so for many people they're a good option. Find my iPhone, which lets you track down a missing or stolen device, is also part of iCloud now. It is joined by Find my Friends, which may let you track down a missing or stolen friend but is really meant as a way to keep track of family or meet up with friends, if such a thing doesn't creep you out the way it does me.
iCloud isn't even 6 months old yet, and Apple has been adding new features like TV Shows and Movies in the Cloud, and if it's as important to their future as it seems to be, no doubt that will continue. So here's where I go back to my original question -- are you using iCloud? If so, which features? Vote in the poll up top and then tell me how you're using it -- and liking or not liking it -- in the comments below. And for more, jump into our iCloud Forum and have at it!
Master your iPhone in minutes
iMore offers spot-on advice and guidance from our team of experts, with decades of Apple device experience to lean on. Learn more with iMore!
Senior Editor at iMore and a practicing therapist specializing in stress and anxiety. She speaks everywhere from conferences to corporations, co-host of Vector and Isometric podcasts, follow her on Twitter @Georgia_Dow and check out her series at anxiety-videos.com.