iMore show 631: 100% Natural Zombie Skin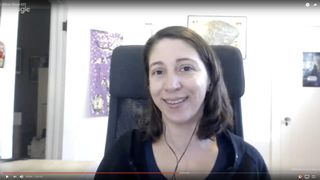 It's happening! Apple has sent out invitations to an event on October 30th in Brooklyn, NY. Lory Gil and Rene Ritchie are here to wander and wonder about the features coming to new iPad Pros and a possible update to Mac mini. They also discuss new additions to Apple's privacy site, and CEO Tim Cook has called for Bloomberg to retract an article about alleged hardware hacks on servers used by the company.
iPhone XR preorders are now available! It may not generate the same amount of frenzy as its more expensive siblings, but Rene and Lory talk about how it is anything but an entry-level phone — and why it's probably the best choice for most users.
Finally, Adobe is bringing Photoshop to iPad in 2019. They say it is "real" Photoshop, but, as Rene explains, that doesn't necessarily mean "full" Photoshop.
Listen now
Watch now
Show notes
Sponsors
Thrifter.com: All the best deals from Amazon, Best Buy, and more, fussily curated and constantly updated.
Hosts
Be part of the show!
Send in your comments, questions, feedback, or follow-up to:
Get the best of iMore in your inbox, every day!
Jim Metzendorf has been using Macs since 1994. He is a podcaster, freelance audio/video editor, and author of 'The Professional's Guide to Audio Podcast Production'. Jim also teaches audio production at a college in Cleveland, Ohio. Follow him on Twitter: @jmetzendorf
The YouTube closed captioning has gotten astonishingly good. The biggest thing I saw tripping it up was that delicious Québécois pronunciation of "thrrrrifter". No chance Google's AIs can figure that one out. Lori was wondering if the Bloomberg story would be "redacted". Perhaps they could take a big honking black marker through the whole text and give us a Roseanne Roseannadanna "never mind!". 😀 Here's a question for the iMore crew: what are the odds that TC or someone else gives us an October Surprise and brings up the Bloomberg story during the Brooklyn event? I think they will, and I think it will be a brief comment about why challenging that story is so #!$$ important to Apple. It's clearly important to the company how hard they work on the privacy and security of each customer. West of Loathing is available on Steam. Maybe Lori could pick it the next time she's on MBW.